Webinar looks into Vietnam - Africa agricultural cooperation
Tuesday, September 14, 2021
YBO - Leaders of some sectors in Yen Bai province and 500 delegates in 400 places nationwide attended a webinar on September 9 to discuss the enhancement of Vietnam - Africa agricultural cooperation for common sustainable development.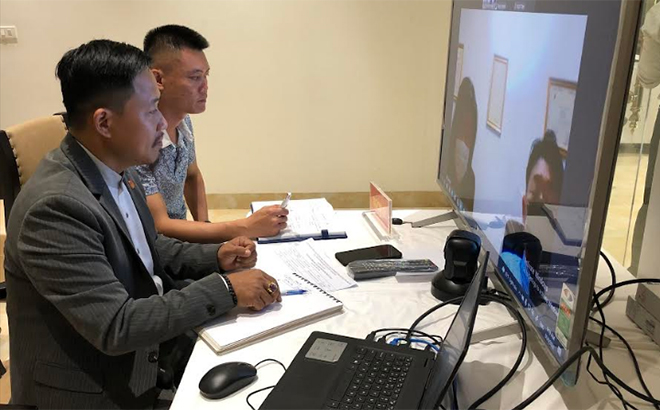 Yen Bai delegates to the webinar.
In recent years, Vietnam has signed 26 agricultural cooperation agreements with many African countries to create favourable legal corridors for agricultural partnerships.
Vietnam and African countries have obtained numerous strides in the trading of farm produce as seen in the increasing diversity of traded products and growing trade value.
In 2020, the trade in farm produce reached 3.1 billion USD, accounting for about 45 percent of Vietnam's total export and import turnover with Africa.
Vietnam's agricultural and aquatic exoports to this continent are mainly rice, coffee, peppercorn, tea, and aquatic products like tra fish, shrimp, and canned tuna.
Meanwhile, many agricultural products from Africa such as raw cotton, wood, and cashew nuts have also played an increasingly important role in the processing industry of Vietnam to serve domestic consumption and export.
The webinar was a good occasion for relevant agencies, research institutes, associations, and businesses of Vietnam and African partners to boost connectivity and set up partnerships to share experience and seek new orientations for cooperation in the fields both sides hold potential for such as farm produce trading, agricultural production, aquaculture, and seafood manufacturing.
Other news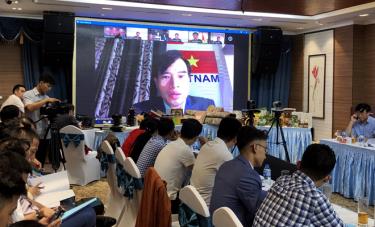 A trade promotion event in Yen Bai is scheduled to take place on October 28 via videoconference.
In 2019 and 2020, Van Yen district had 15 products meeting standards of the "One Commune, One Product" (OCOP) programme as recognised by the Yen Bai provincial People's Committee. It is expected to have from six to eight more qualified products by the end of 2021.
In the first nine months of 2021, Party organisations and Party cells in Yen Bai city in the province of the same name presented badges of Party membership to 471 members.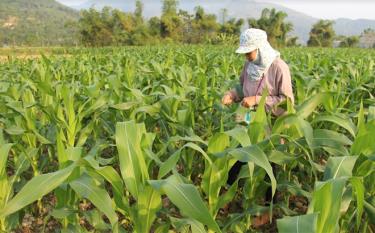 Yen Bai province has set a target to cultivate over 9,920 ha of farmland in the winter crop of 2021, raking in an estimated economic value of about 300 billion VND (13.16 million USD), or approximately 30 million VND per ha.