Luc Yen district moves to develop trade, services
YBO - Located to the northeast of the province, Luc Yen district has great potential in economic development, especially in trade and services. In order to make the best use of its potential and advantages, in recent years, the district's People's Committee has mobilized resources to invest in upgrading and developing infrastructure, and improving its trade and service sector.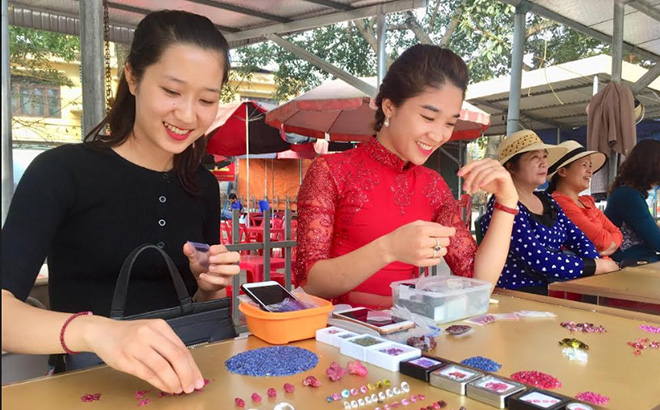 Luc Yen gemstone market attracts not only traders but also tourists.
<form> form>
The district has created favourable conditions for all economic sectors to invest in trade and service, and offered incentives to encourage households in good locations for trading such as along main roads, near markets and trade areas, to engage in trading.
Nguyen Van Hien residing in Trung Tam village, Tan Linh commune, said: "These days, a good road system makes it easier to transport commodity. Almost all types of goods have reached every commune and township. The network of supermarkets, shops, stores that sell all types of goods, makes it even more convenient for us to buy things".
Effectively mobilisinginvestmentfrom local economic sectors and external resources, Luc Yen district continues calling for investment in building infrastructure for trade activities, such as markets, shops, warehouses and supermarkets. From now to 2025, the district will work to better the existing market network to ensure smooth commodity circulation, thus developing stable channels for goods distribution and a multi-sector economy.
Attention will also be paid to promoting local tourism potential and developing signature tourism products, particularly ecotourism products, festivals and traditional craft villages. The locality will actively call on domestic and foreign investors to invest in tourism.
At the same time, the district will work to improve the quality of and diversifying export products, and increasing the proportion of processed products for export.
For-export enterprises will be encouraged to modernize their technology and equipment, particularly those engaging in processing stone and traditional bamboo weaving.
The district will invest in increasing the capacity of the existing passenger transport network and bulding infrastructure for the bus network.
Luc Yen district earned 1,480 billion VND (63 million USD) from retail and services in 2016. The figure rose to 2,315 billion VND (98.7 million USD) in 2019, and is expected to exceed 2,600 billion VND (110 million USD) in 2020. There are 14 markets across the locality, with over 1,000 regular traders, mostly selling essential commodity. In 2016, the district exported 29.3 million USD worth of products. The figure increased to 32 million USD in 2019, and is estimated at 38 million USD this year.
Other news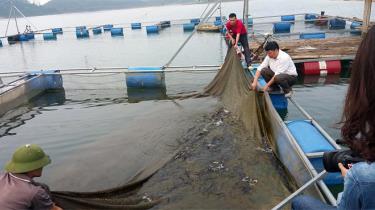 "Nganh" fish, scientifically known as Cranoglanis henrici, belongs to order Siluriformes. This species of fish is mainly found in Thailand, the Philippines, Indonesia and China.
Over the last five years, Yen Bai province has mobilised over 50 trillion VND (2.2 billion USD) for developing infrastructure, including key projects meant to help boost local socio-economic development and the facilities mitigating natural disaster damage.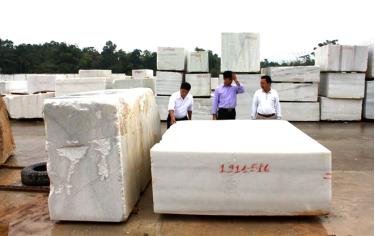 The northern province of Yen Bai has taken a number of measures to help local businesses overcome difficulties and complete the goal of 210 million USD in export revenue in 2020.
On the foundation of the outcomes of the Forest and Farm Facility (FFF) Programme in the first phase, the UN Food and Agriculture Organisation (FAO) will continue to support the second phase of the programme in the 2019-2022 period in Vietnam, including Yen Bai province.