BIDV Yen Bai: "Sharing difficulties – cooperating sustainably"
As the raging COVID-19 epidemic is seriously affecting the economy, including BIDV's credit customers, BIDV branch in Yen Bai has been implementing a series of measures to support customers.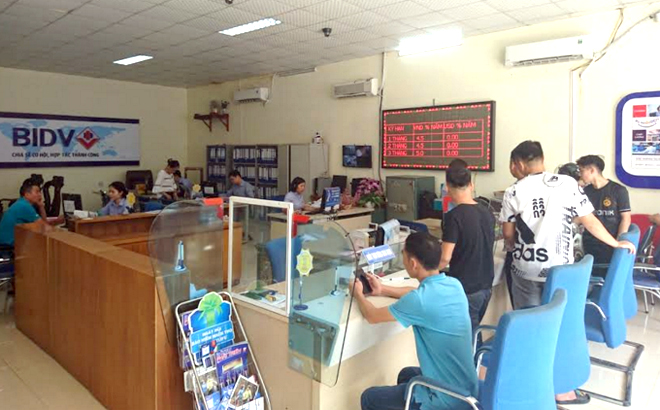 Credit packages supporting customers affected by COVID-19 epidemic are implemented at BIDV Yen Bai's transaction office.
The Yen Bai branch of the Bank for Investment and Development of Vietnam (BIDV) is a major bank in the province, with its credit customers mainly being enterprises engaging in production and business activities. Many of them had to suspend operation due to the COVID-19 epidemic. Under the instruction of the parent bank, BIDV Yen Bai has launched several support packages.
Business customers can choose from three credit packages, one for small- and medium-sized enterprises (SMEs) with a total value of 100 trillion VND and interest rates lower than normal rates by 1 percent. The second package of short-term credit valued at 20 trillion VND targets enterprises directly affected by the COVID-19 epidemic, with interest rates reduced by 0.5-1 percent per annum. The third one, also short-term credit, valued at 8 trillion VND is designed for FDI and foreign customers with interest rates ranging from 7-7.5 percent per annum.
For individual customers, there is a credit package named "Accompanying-Reaching farther" with total value of 20 trillion VND, providing medium- and long-term loans for purposes such as housing, buying cars or household production and business activities, with interest rates ranging from 7-9 percent per annum. Another package named "joining hands to drive back corona" (which will last until April 30), also worth 20 trillion VND, exclusively targets individual customers whose business operations are directly impacted by COVID-19, with interest rates starting from 6.5 percent per annum.
Director of BIDV Yen Bai Pham Trung Tung said the branch has worked with each customer to assess the level of impact and damage caused by the epidemic, thus deciding the suitable and timely type of support.
As of March 31, BIDV Yen Bai had counted 210 affected customers with total loans of 1.45 trillion VND. The bank has rescheduled loans for 10 customers with outstanding loans worth 110 billion VND.
Other news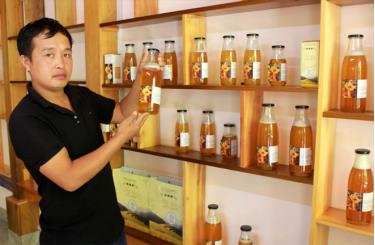 The People's Committee of Mu Cang Chai district of Yen Bai province has held a ceremony to grant geographical indications to "Mu Cang Chai bee honey" product and establish the ownership rights for the trademark of "Mu Cang Chai black-boned chicken".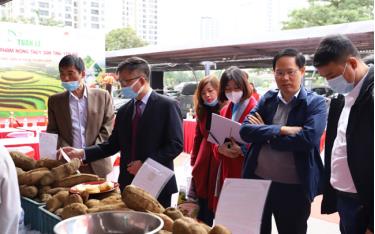 Yen Bai province's Department of Industry and Trade and the Central Retail Vietnam held a Yen Bai agro-aquatic product week at Big C Thang Long supermarket in Hanoi from December 4-7.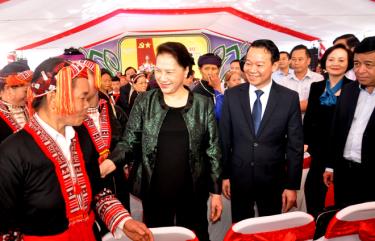 Seventy out of 150 communes, or 46.67 percent of the total, in Yen Bai province have obtained the new-style rural status so far and the number was 200 percent higher than the target set by the province's 18th Party Congress, according to the provincial Department of Agriculture and Rural Development's rural development division.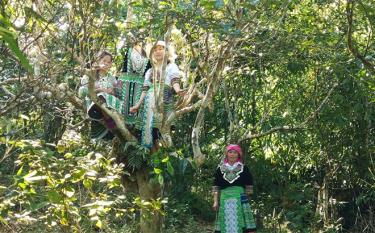 Khe Loong 1 village in Tran Yen district's Kien Thanh commune, which lies nearly 1,000 metres above the sea level, is home to a large number of ancient Shan Tuyet tea trees of over 100 years old.