Yen Bai: commercial banks support enterprises affected by COVID-19
YBO - The COVID-19 pandemic has significantly affected production and business activities of individuals and enterprises in Yen Bai province, especially those exporting goods to China. To increase the "resistance" for businesses, commercial banks in the localities have taken various measures to support customers.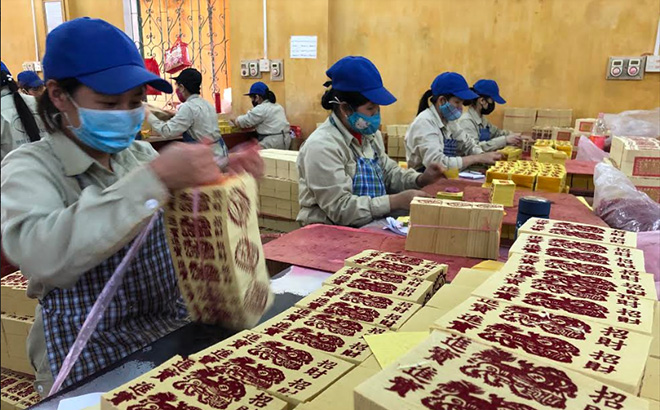 Processing paper for export at Yen Bai Agro-Forest Product and Foodstuff JSC
The cassava starch production and processing plant of the Yen Binh Investment and Trading Co., Ltd. is operating moderately. Before the outbreak of the COVID-19, the company exported 1,000 tonnes of cassava starch per month, but since the lunar New Year (Tet), it has not been able to sell any cassava starch and its inventory has reached 3,000 tonnes, worth about 25 billion VND.
The Minh Nghia Yen Bai Co., Ltd in the Au Lau Industrial Cluster in Yen Bai city also has about 8 tonnes of cinnamon essential oil with the value of over 3 billion VND in inventory.
Meanwhile, the volume of cassava starch in stock of the Yen Bai Agro-Forest Product and Foodstuff JSC are about 12,000 tonnes, equal to over 100 billion VND, as the company's products are mainly exported to China and Taiwan.
To help businesses solve difficulties, commercial banks in the locality have taken timely actions.
Bui Trung Thu, Director of the State Bank of Vietnam (SBV) - Yen Bai Branch said "Following directions of the Government, the SBV, Yen Bai province and the branch have asked all credit institutions in the province to assess losses of customers due to impact of the COVID-19 pandemic, especially in the fields of tourism, agriculture and export to promptly take measures to support and remove difficulties for customers".
Nguyen Manh Hong, Director of Agribank - North Yen Bai Branch said: "We have guided Type II banks and transaction offices to actively work with customers affected by the COVID-19 pandemic to help them overcome difficulties. The credit balance affected by the pandemic is worth 33.2 billion VND of nine borrowers, most of whom are operating in transportation, agro-forestry processing, and hotel and restaurant business".
Pham Trung Tung, Director of BIDV Yen Bai said: "The branch currently has more than 200 borrowing customers. In which, about 850 billion VND of credit balance is affected by the COVID-19. We have requested the Bank's officials and staff to do their best to solve procedures in support of businesses and individuals in a quick time to help customers overcome difficulties".
According to a report of the SBV - Yen Bai Branch, as of March 19, bank branches took measures to help remove difficulties for their 190 customers affected by the pandemic with total outstanding debt of 687 billion VND./.
Other news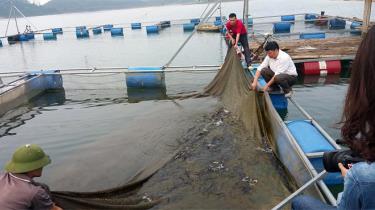 "Nganh" fish, scientifically known as Cranoglanis henrici, belongs to order Siluriformes. This species of fish is mainly found in Thailand, the Philippines, Indonesia and China.
Over the last five years, Yen Bai province has mobilised over 50 trillion VND (2.2 billion USD) for developing infrastructure, including key projects meant to help boost local socio-economic development and the facilities mitigating natural disaster damage.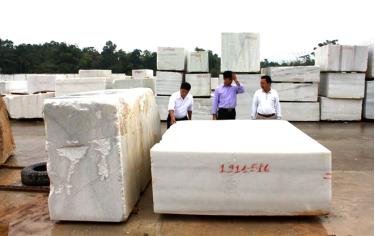 The northern province of Yen Bai has taken a number of measures to help local businesses overcome difficulties and complete the goal of 210 million USD in export revenue in 2020.
On the foundation of the outcomes of the Forest and Farm Facility (FFF) Programme in the first phase, the UN Food and Agriculture Organisation (FAO) will continue to support the second phase of the programme in the 2019-2022 period in Vietnam, including Yen Bai province.