Yen Bai makes active moves in wildfire prevention, control in dry season
YBO - According to the forest protection department of Yen Bai, the province recorded seven forest fires which burned down nearly 57ha in the 2018-2019 dry season. They were mainly caused by the practice of slash-and-burn agriculture.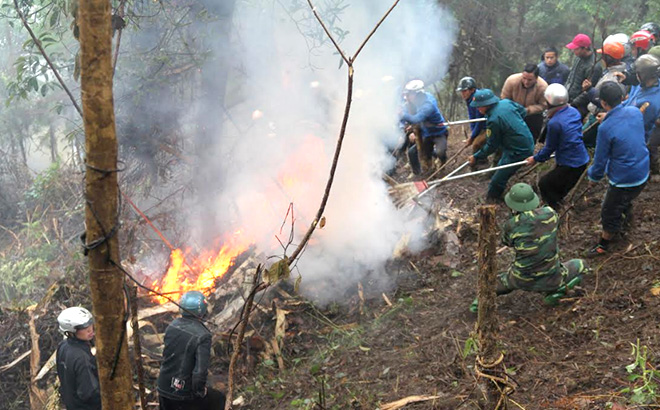 Different forces take part in a drill in forest fire fighting, search and rescue in Tram Tau district.
Facing that fact, since the beginning of the current dry season, the forest protection units of localities in Yen Bai have coordinated with local administrations and organisations to regularly send staff to provide forest fire prevention and suppression guidelines for people. They have also made use of meetings with locals to disseminate regulations and policies on forest, as well as fire prevention and control methods.
Notably, anti-wildfire activities have been carried out even more drastically in the mountainous districts of Tram Tau and Mu Cang Chai.
Duong Anh Tuan, head of the Mu Cang Chai forest protection unit, said the dry season is currently at its peak. Communes in the district have maintained fire lookout towers at high-risk places, while hamlets and villages have sent personnel to guard around the clock at those towers.
Besides, the district People's Committee has ordered communal authorities to have good planning of hill farming and instruct farmers how to practice agricultural burning in line with regulations.
Before burning, local residents have to ask for permission from the communal People's Committees and ensure fire safety under local authorities' monitoring. Notably, they are not allowed to practice agricultural burning on days when forest fire warnings reach the third level or higher.
Tram Tau district is currently home to 45,781ha of land under forest with a forest coverage reaching 61.7 percent. In the 2018-2019 dry season, it recorded six forest fires, damaging 52.69ha.
Vu Trong Huan, head of the Tram Tau - Nghia Lo forest protection unit, said his unit has kept a close watch on weather conditions and forest fire warnings to provide relevant information for residents across the districts via media outlets.
He added the core issue in forest fire prevention and fighting in mountainous districts is to strictly manage hill farming.
Therefore, in localities with widespread practice of hill farming, authorities need to increase communication activities, plan agricultural production well, fine-tune regulations on forest fire prevention and control in hill farming, boost the application of cultivation measures without using fire, and conduct regular examination and supervision. These will help reduce forest fire risks considerably, according to him.
Other news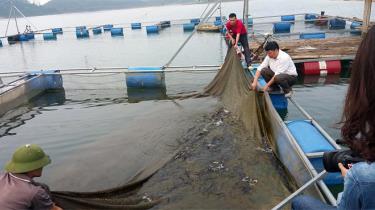 "Nganh" fish, scientifically known as Cranoglanis henrici, belongs to order Siluriformes. This species of fish is mainly found in Thailand, the Philippines, Indonesia and China.
Over the last five years, Yen Bai province has mobilised over 50 trillion VND (2.2 billion USD) for developing infrastructure, including key projects meant to help boost local socio-economic development and the facilities mitigating natural disaster damage.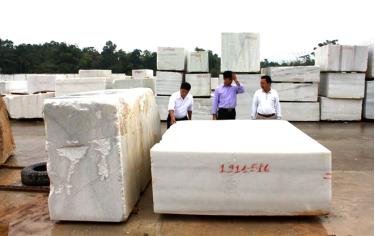 The northern province of Yen Bai has taken a number of measures to help local businesses overcome difficulties and complete the goal of 210 million USD in export revenue in 2020.
On the foundation of the outcomes of the Forest and Farm Facility (FFF) Programme in the first phase, the UN Food and Agriculture Organisation (FAO) will continue to support the second phase of the programme in the 2019-2022 period in Vietnam, including Yen Bai province.