Yen Bai looks towards sustainable forest development
YBO - Yen Bai holds advantages in forestry with nearly 689,000 ha of natural land, 69 percent of which is planned for forestry.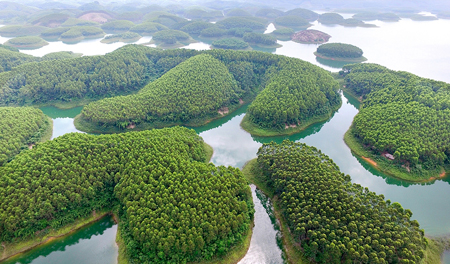 Large-timber forest area in Thinh Hung commune, Yen Binh district.
During the 2016 – 2020 period, the local agriculture sector grew by 4.5 percent annually. Its structure shifted in the direction of increasing the proportion of forestry with the establishment of more intensive and extensive production areas for 10 key agro-forestry products, including nearly 78,000 ha of cinnamon, over 6,600 ha of Bat Do bamboo shoots and some 10,000 ha of camellia.
Each year, the province plants 15,000 ha of forests of various kinds. It raised forest coverage to 63 percent in 2020 from 62 percent in 2015, ranking fourth nationwide in terms of forest coverage.
It strives to raise forest coverage to 65 percent by 2025 and harvest 500,000 cu.m of planted forest, towards becoming a large-scale forest wood processing centre equipped with modern technology.
The province is spreading the plantation of forests up to Forest Stewardship Council (FSC) standards. It now has over 12,000 ha of FSC-certified forests, and strives to have around 100,000 ha of forests of this kind.
Head of Yen Bien district's forest management station Nguyen Tien Dinh said with over 4,000 ha of FSC-certified forests, three wood processors including Yen Thanh JSC, Hoang Gia Co. Ltd and Hoa Phat Co. Ltd bought wood from local residents at high prices and met legal conditions to process and export wood, thus improving its economic value.
Yen Bai also well performed the policy of payment for forest environment services for the 2016-2019 period with over 727,000 ha of forests, mostly those in the basins of Da, Red, Chay and Nam Tha Rivers. The payment for forest owners amounted to over 478 billion VND, which is expected to be used to protect and develop forests, particularly protective and special-purpose forests, thereby raising living conditions and awareness of forest planters.
Under the Resolution on building a high-tech forestry area in the northern midland and mountainous region in Yen Bai province for the 2021-2030 with a vision to 2045, which was adopted by the provincial Party Congress, Yen Bai is expected to become one of the three hi-tech parks nationwide in line with the Government's policy.
The high-tech forestry area will help improve the forestry production value of Yen Bai and other provinces in the region while building wood and forestry product processing trademark in the northern midland and mountainous region.
Then, high-quality intensive forest area will gradually replace existing forests. The planted forest productivity will increase by about 30 percent compared to conventional plantation methods while prices of certified wood materials will hike by 15-20 percent.
Other news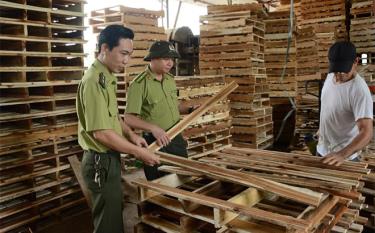 Yen Bai province's agricultural sector has concentrated on developing a Big Data system on land, crop, livestock and fishery to serve smart and precision agriculture development, thus increasing the proportion of hi-tech agriculture in the province's economy.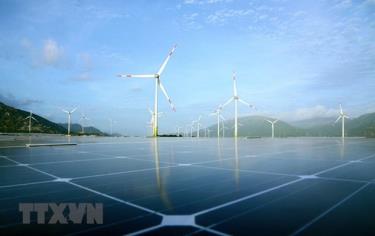 Vietnam has shown the world its capability to accelerate clean energy solutions, with the highest installed capacity of solar power in Southeast Asia and the government's commitment to boosting energy supply and strong public demand for improved air quality, the Malaysia-based Techwire Asia news website said in an article on August 19.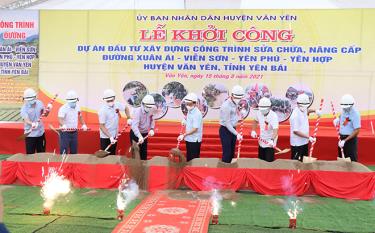 A project to repair and upgrade a road running through Xuan Ai, Vien Son, Yen Phu and Yen Hop communes in Van Yen district with a total investment of 75 billion VND (3.28 million USD) was launched last weekend.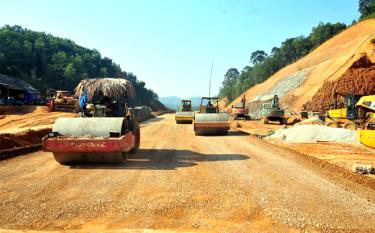 The People's Committee of Yen Bai province has approved a plan to select contractors to construct a road connecting Highway No. 37 with Noi Bai - Lao Cai Expressway (the third phase) with a total investment of 359.74 billion VND.