Construction of Muong Lo market's Area C starts
YBO - A project to build Area C of the Muong Lo market was launched on April 22 at a cost of over 275 billion VND (11.89 million USD).
Vice Chairwoman of the Yen Bai provincial People's Committee Vu Thi Hien Hanh and delegates at the ground-breaking ceremony for Area C of the Muong Lo market.
Invested by the Muong Lo trade and service investment cooperative, it is one of the major projects to realise a plan on building the culture-tourism town of Nghia Lo, which was set in the resolution of the town Party Congress for the 2020-2025 tenure.
The 28,000sq.m area will feature goods and service trading kiosks, a traditional market, an area for night market, and another for non-regular business, along with other auxiliary items. Its design is a combination of traditional and modern architect.
The market will be built and managed by the Muong Lo trade and service investment cooperative within 50 years.
Once operational, Area C of the Muong Lo market will give a favourable business environment for traders and be a safe, convenient and civilised service-trade complex, improving the face of Nghia Lo township and meeting the demand for trade exchanges and goods promotion of traders in and outside the locality.
Other news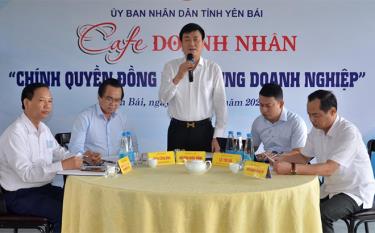 According to the provincial competitiveness index (PCI) report 2020 released by the Vietnam Chamber of Commerce and Industry (VCCI), Yen Bai was ranked 33 out of 63 localities nationwide and belonged to the group with medium governance quality. From 2015 to 2020, the province leaped 18 positions in the PCI rankings from the 51st position in 2015.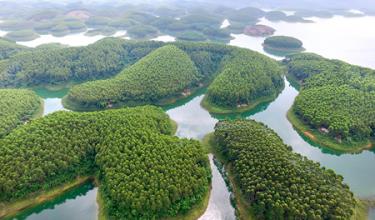 Yen Bai holds advantages in forestry with nearly 689,000 ha of natural land, 69 percent of which is planned for forestry.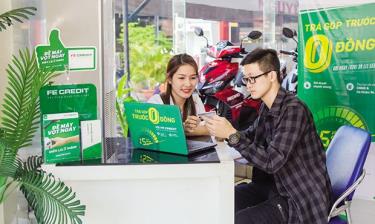 Despite a year-on-year slip in foreign direct investment (FDI) to Vietnam in the first four months of the year, foreign investors still signed major deals in the country and confirmed its ongoing investment appeal.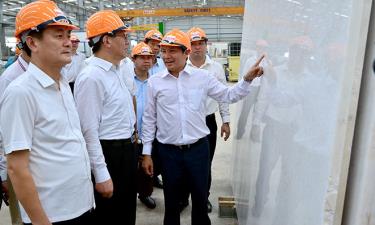 Yen Bai province remained a favourite destination for both domestic and foreign investors as it lured 71 projects with a total registered of over 200 million USD despite the challenging COVID-19 year of 2020.