Yen Bai city develops technical infrastructure to facilitate agriculture
YBO - Yen Bai city is prioritising resources for developing infrastructure so as to create favourable conditions for locals to boost agriculture and attract investment to this sector.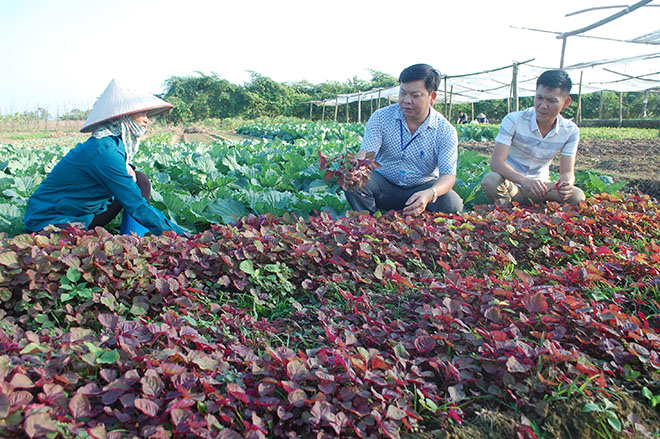 Safe vegetable production in Van Phu commune of Yen Bai city has generated considerable economic benefits.
Transport infrastructure across the six communes in the city is now relatively conducive and has met local demand.
All local roads have been paved so far, with more than 52.23km of roads linking hamlets and traversing fields concreted between 2017 and 2020.
The irrigation system across Yen Bai city has also been improved. There are now eight pumping stations, 26 reservoirs and irrigation dams, and 81.05km of canals, 77.2km of which has been concreted, thereby ensuring water supply for rice and crop farming.
The communes reinforced 16.42km of canals during 2017 - 2020, helping to improve the local irrigation system's quality.
Besides, many projects have been carried out to upgrade rural power networks. As a result, 100 percent of households in the six communes have accessed electricity, and all have gained safe power use.
To develop agriculture towards cash crop production and higher quality, Yen Bai city has assisted local farmers in applying scientific and technological advances. Hi-tech agriculture is currently its target which many economic experts assess as a stable and sustainable development direction.
To promote technological application to agriculture, municipal authorities have supported three vegetable production cooperatives to be certified as eligible for food production. They have also moved to develop a vegetable production chain applying good agricultural practices on 8.21ha of land.
Yen Bai city has also successfully applied biotechnology to animal husbandry as seen through livestock cross-breeding and the use of artificial insemination technology to improve pig and cow varieties.
These are new orientations expected to greatly help improve living standards in the city.
Other news
Yen Bai province has collected over 765 billion VND from forest environmental service users to spend on activities related to forest protection, and forest capital development since the Payment for Forest Environment Services (PES) Policy was implemented.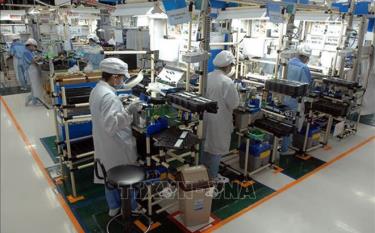 Despite COVID-19, foreign investors' new capital registered in Vietnam reached 22.15 billion USD in the first nine months, up 4.4 percent compared to the same period last year, as heard at the Government Portal's online conference held on September 27 with the participation of a number of localities housing foreign direct investment (FDI) projects.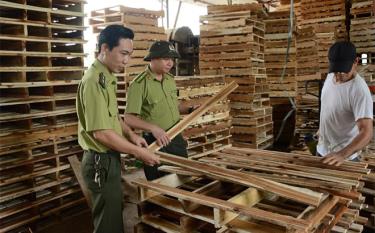 Yen Bai province's agricultural sector has concentrated on developing a Big Data system on land, crop, livestock and fishery to serve smart and precision agriculture development, thus increasing the proportion of hi-tech agriculture in the province's economy.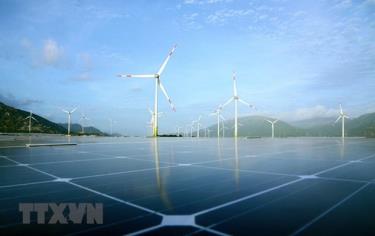 Vietnam has shown the world its capability to accelerate clean energy solutions, with the highest installed capacity of solar power in Southeast Asia and the government's commitment to boosting energy supply and strong public demand for improved air quality, the Malaysia-based Techwire Asia news website said in an article on August 19.