Agro-forestry processing enterprises earn over 150 billion VND in Q1
YBO - In the first quarter of this year, total revenue of agro-forestry processing enterprises in the bloc of provincial agencies and enterprises reached over 150 billion VND (6.51 million USD), paying over 10 billion VND (434,474 USD) to the State budget. The average income of labourers in the firms was 6.5 million VND (282 USD) per month.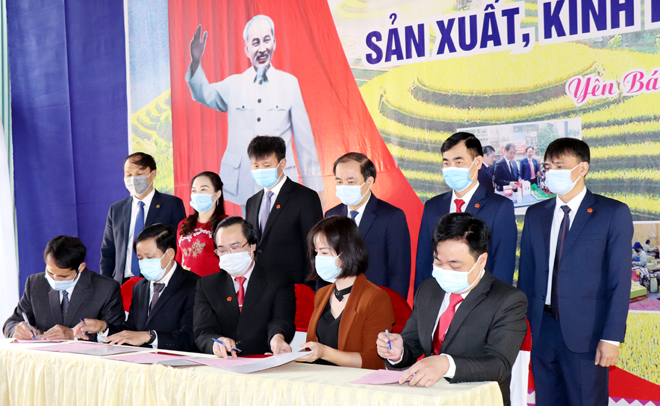 Leaders of Yen Bai witness the signing of a programme on using services and products of members of the Bloc of provincial units and enterprises in 2021.
Yen Bai has 26 agro-forestry processing companies in the bloc of provincial units and enterprises.
The companies have actively engaged in social welfare activities, while actively contributing to humanitarian and charity funds. They also engaged in the prevention and control of COVID-19 pandemic and donated more than 2 billion VND to the programme of building new-style rural areas in the province.
Other news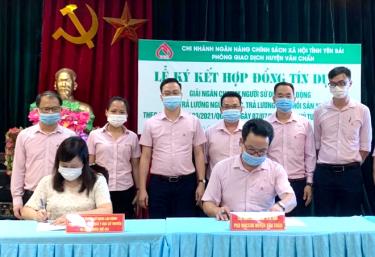 The fourth wave of COVID-19 pandemic has been causing large-scale impacts, thus hindering the sale of advantageous products of enterprises in the province such as pressed wood, tea, tapioca starch, porcelain insulators and stone powder. The endurance of local enterprises operating in tourism, catering, accommodation and transportation has also reached their limits when they have to suffer long-lasting, smoldering negative impacts.
Leaders of some sectors in Yen Bai province and 500 delegates in 400 places nationwide attended a webinar on September 9 to discuss the enhancement of Vietnam - Africa agricultural cooperation for common sustainable development.
The second Vietnam Summit in Japan is set to be held virtually on November 20-21 under the endorsement of the Embassy of Vietnam in Japan and the Vietnam National Innovation Center (NIC).
Two products of Yen Bai province have been named among outstanding industrial products in rural areas this year of the country.