Yen Bai enterprises share with the community
YBO – Along with great contributions to socio-economic development, businesses and entrepreneurs in Yen Bai province have actively provided support for the locality's social welfare work.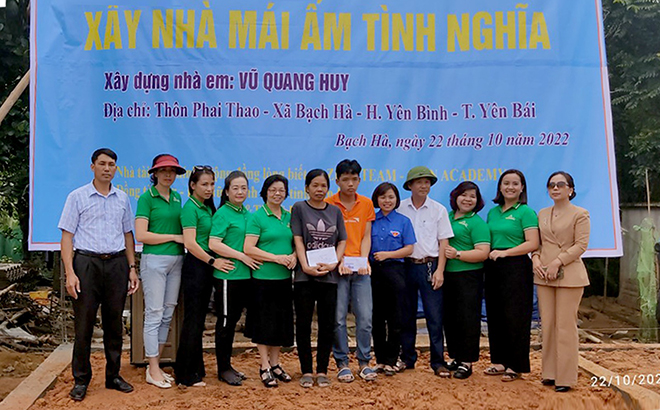 Yen Bai city's Female Entrepreneurs' Club supported 50 million VND to build a charity house for Vu Quang Huy in Bach Ha commune, Yen Binh district in October 2022.
In addition to ensuring electricity supply to serve the province's socio-economic development and locals' lives, Yen Bai Electricity Company always pays attention to ensuring social welfare. In 2022, the company has implemented many meaningful works such as lighting up five roads in Luc Yen, Tran Yen, Yen Binh and Van Yen districts with a total cost of 125 million VND (5,302 USD); repairing and replacing the electricity grid for daily life, and giving gifts to more than 150 households and students with difficult circumstances.
Thao Nu Lau, a resident in Lang Sang hamlet, Nam Khat commune, Mu Cang Chai district, said that locals in his hamlet had never thought that there would be electricity to light up roads at night. Now they are very excited as lights are stalled along roads.
Businesswomen in Yen Bai city's Female Entrepreneurs' Club donated 2 billion VND to assist the construction of four charity houses for women and students living in difficult circumstances, and gave gifts to the poor in the province in 2022.
Since 2016, enterprises of the provincial Business Association have provided more than 150 billion VND for social welfare activities. This is considered a practical source of encouragement, giving strength to disadvantaged people to rise up in life, and contributing to the effective implementation of the province's social welfare policy, for the goal of leaving no one behind./.
Thanh Chi
Other news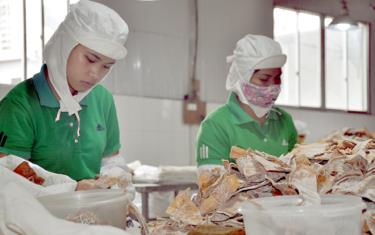 Yen Binh district in the northern mountainous province of Yen Bai has over 300 hectares of Bat Do bamboo shoots, mainly in My Gia, Yen Thanh, Xuan Lai, Cam Nhan communes, of which 200 hectares are under harvest.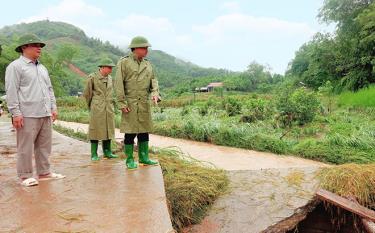 Luc Yen district has made specific instructions to implement the "four-on-the-spot" model ready for the upcoming typhoon season.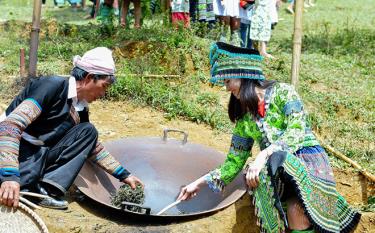 YBO - Rural tourism comprises activities, services and facilities provided in rural areas with the aim of exploiting the strengths of the countryside to meet tourists' demand for experimenting.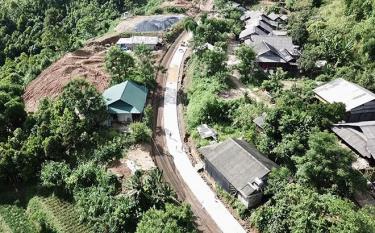 The total capital investment from the State budget for Van Chan district to implement 115 projects is more than 140 billion VND (nearly 6 million USD). Of this sum, 78 billion VND comes from the district's budget, 11 billion VND from the provincial budget and the rest from the national target programme as well as other lawful sources.