Yen Bai enterprises strive to fulfil orders at year's beginning
Wednesday, February 1, 2023
After a week-long Lunar New Year holiday, companies, businesses and cooperatives in Yen Bai province immediately resumed operations to fulfil orders for the first months of the year.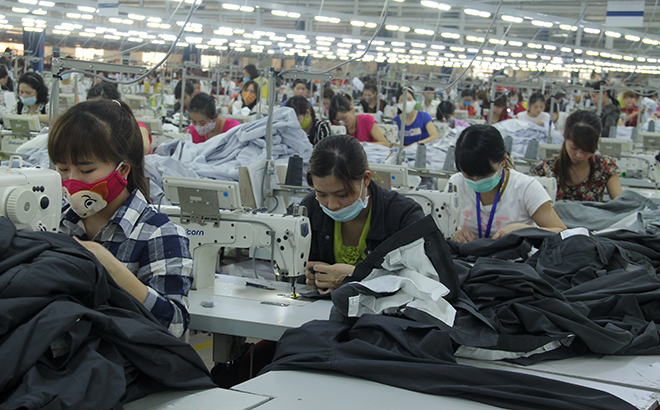 Garment production at Vina KNF International Co., Ltd, Co Phuc town, Tran Yen district.
In the context of production recovery after the COVID-19 pandemic, businesses and cooperatives all set growth targets of 5-10% against the previous year, as an effort to ensure stable jobs and income for labourers.
Nguyen Thanh Ha, General Director of Hoang Lien Son Technical Ceramics joint Stock Company which has long-term and stable operation in the province, said that in previous years, from the sixth day of the first lunar month, his company delivered its products to partners, but this year the situation seems to be quieter. The company started operating on the ninth day and delivered the first three truckloads of its products on the 12th day. However, in order to fulfil the goal of making 3,000 tonnes of products worth 100 billion VND (4.26 million USD) in revenue, the company continues to intensify the application of techniques to save, reduce input costs, and at the same time seek new customers.
Taking advantage of the long holiday, many businesses repaired and maintained machinery and equipment to ensure uninterrupted production during the year. Nguyen Ba Mao, Production Manager of Vietnam Star Aniseed & Cassia Manufacturing and Exporting joint Stock Company in Dao Thinh commune, Tran Yen district, said that from the 7th day of the first lunar month, the company resumed operation and is scheduled to ship its exports in six orders to the US and France signed from the previous year. Therefore, to ensure the progress, more than 80 workers will work continuously in two shifts to complete the products as scheduled.
Currently, the province has nearly 3,000 businesses and over 650 cooperatives. In 2022, businesses and cooperatives contributed more than 1 trillion VND to the State budget, accounting for over 60% of the total balanced revenue of the locality, and generated stable jobs for more than 45,000 labourers.
This year, Yen Bai sets targets of increasing the index of industrial production by over 9%, and reaching a value of 16.9 trillion VND./.
Other news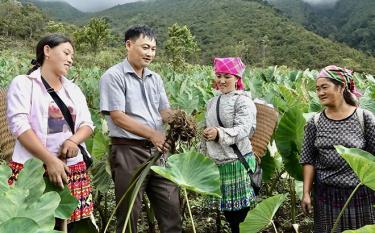 Tram Tau district has rolled out favourable policies to help local strong products meet criteria of the One Commune One Products (OCOP) programme. Many plants have become commodities of high economic value.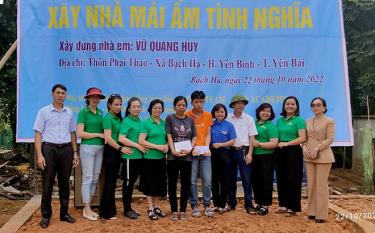 YBO – Along with great contributions to socio-economic development, businesses and entrepreneurs in Yen Bai province have actively provided support for the locality's social welfare work.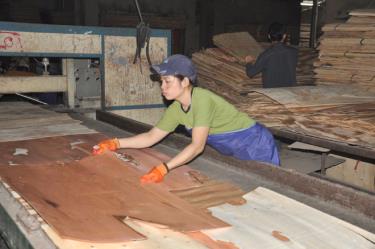 Yen Bai province granted registration certificates to 27 new enterprises in the first two months of 2023, reaching 8.2% of its yearly target.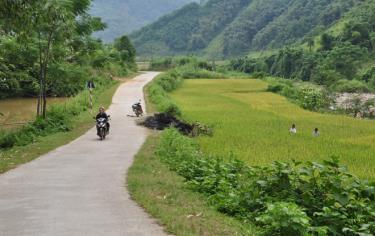 In 2023, Tran Yen plans to have additional four communes completing the criteria of the new-style rural area building programme and two others finishing those for model new-style rural areas, thus fulfilling its target of having 50% of the total communes becoming advanced new-style rural areas.