Workshop promotes digital transformation in enterprises
Monday, November 21, 2022
YBO - The Department of Information and Communications of Yen Bai province has hosted a workshop on measures to promote digital transformation in enterprises in the locality in 2022.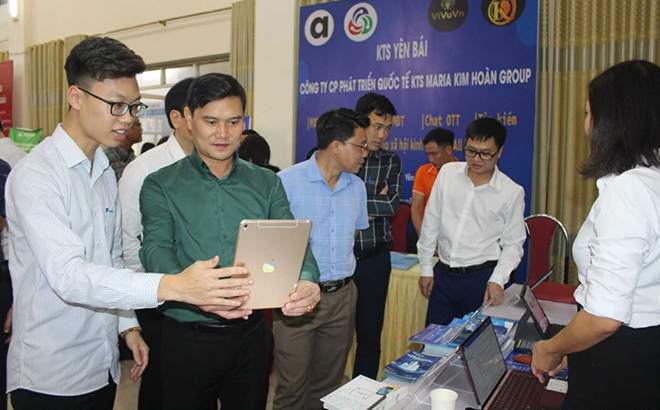 Delegates visits an area exhibiting digital platforms and products, and digital transformation solutions
Addressing the event, Director of the Department of Digital Economy and Society under the Ministry of Information and Communications Tran Minh Tuan briefed participants on the national digital transformation programme, digital economy and programmes to support small and medium-sized enterprises in speeding up digital transformation.
Enterprises specialising in digital platforms and digital technologies introduced digital platforms, digital products and technology solutions for production and business at the event.
The event served as a forum for participants to share experience, and exchange practical solutions and digital technology platforms serving management, production and business activities in enterprises.
On the occasion, digital technology enterprises signed commitments with the Business Association and the Cooperative Union of Yen Bai province to support local enterprises in applying digital technology platforms and solutions to their production and business activities.
Yen Bai is now home to over 2,600 enterprises, 585 cooperatives, over 6,240 industrial and handicraft production establishments, and over 570 petrol and gas stations.
Other news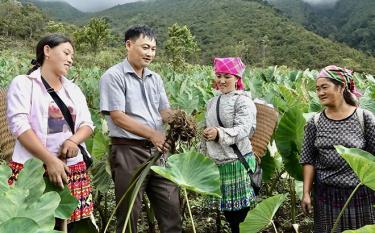 Tram Tau district has rolled out favourable policies to help local strong products meet criteria of the One Commune One Products (OCOP) programme. Many plants have become commodities of high economic value.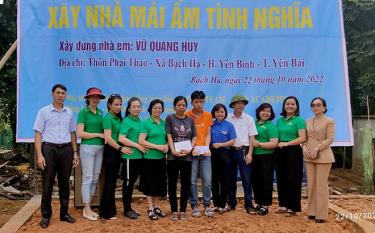 YBO – Along with great contributions to socio-economic development, businesses and entrepreneurs in Yen Bai province have actively provided support for the locality's social welfare work.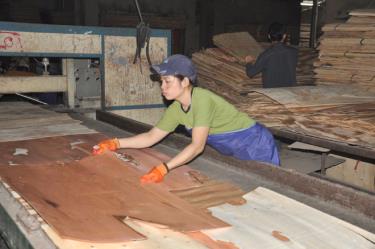 Yen Bai province granted registration certificates to 27 new enterprises in the first two months of 2023, reaching 8.2% of its yearly target.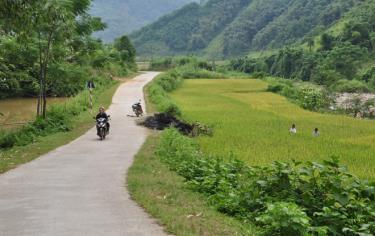 In 2023, Tran Yen plans to have additional four communes completing the criteria of the new-style rural area building programme and two others finishing those for model new-style rural areas, thus fulfilling its target of having 50% of the total communes becoming advanced new-style rural areas.