Kien Thanh works to preserve ancient Shan Tuyet tea trees
Wednesday, December 2, 2020
YBO - Khe Loong 1 village in Tran Yen district's Kien Thanh commune, which lies nearly 1,000 metres above the sea level, is home to a large number of ancient Shan Tuyet tea trees of over 100 years old.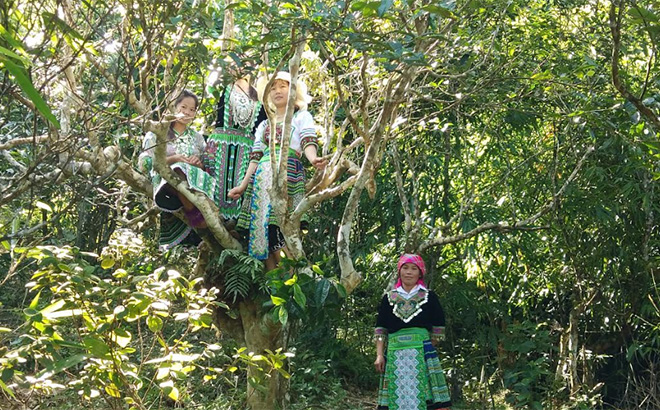 Khe Loong 1 village is home to between 150 to 200 ancient Shan Tuyet tea trees.
Living in a cold climate and being resistant to pests, the trees require little care but produce quality products that offer great taste.
In a bid to preserve the trees in combination with boosting community-based tourism, in 2006, a project on sustainable development of tropical forest invested 4,000 USD in helping Mong ethnic minority people in Kien Thanh's Dong Ruong village protect the local forest. Notably, the project planned and planted an addition of 15ha of Shan Tuyet tea trees.
Meanwhile, Khe Loong 1 boasts about 150 – 200 tea trees aged over 100 years old and between 4,000 and 5,000 trees nearly 20 years old. Its tea plantations amount to 40ha.
Kien Thanh is building a plan to preserve the trees and expand its current area in line with the development of community-based tourism.
Hoang Ngoc Chan, Vice Chairman of the People's Committee of Kien Thanh commune, said the local authorities will continue making investment and assign Dong Ruong village to carry out the conservation work using a community-based management method.
To assist the work, Tran Yen district established a working group to examine the number of trees, discuss solutions to preservation and development, and call for businesses' investment.
Pham Van Ban, Deputy Director of the Binh Thanh green environment development and investment joint stock company, said that the ancient trees' potential coupled with favourable soil, weather, and altitude make the company confident in its investment here.
Other news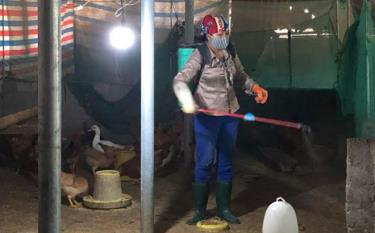 Avian influenza A/H5N6 was recorded in two households in Tran Yen district and Yen Bai city between January 25 and February 9, affecting a total 9,500 poultry which were either dead or culled.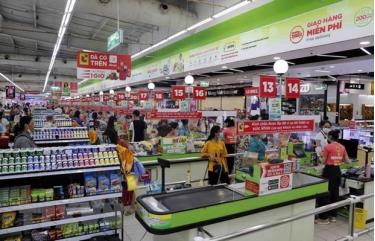 Despite a raft of difficulties facing Vietnam's retail market, economists and insiders are still optimistic about the outlook for the sector in the time ahead, according to the Vietnam Report JSC.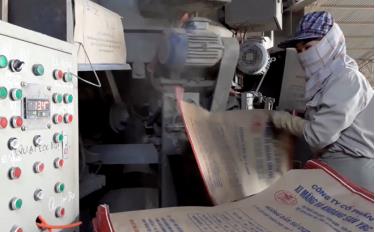 Yen Bai province is striving for a 9 percent growth in the local index of industrial production, and 14.2 trillion VND (617.41 million USD) in industrial production value in 2021.