Yen Bai accompanies businesses in development
YBO - Yen Bai province has been taking businesses as both momentum and internal power for local development. Therefore, it has been working to uphold the responsibility of leaders, officials and public servants in the implementation of administrative procedures as well as the settlement of difficulties facing enterprises. Departments, agencies and localities have streamlined administrative procedures and created the best possible conditions for organisations, individuals and businesses.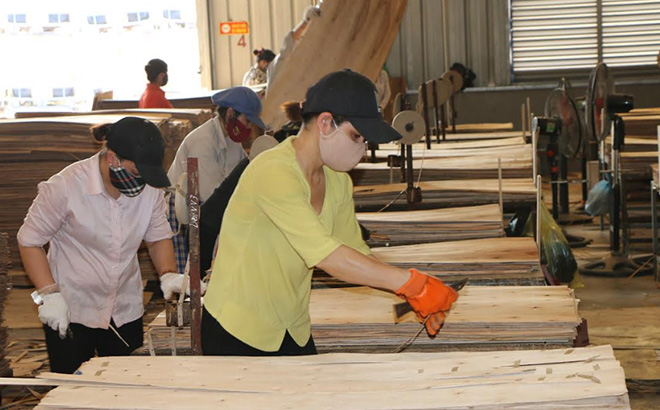 A production line of Thien An Vietnam Wood Co., Ltd.
The province has also rolled out some mechanisms and incentives for businesses, including financial support to firms transformed from household business model and assistance to small- and medium-sized enterprises during the 2019-2025 period. Apart from establishing working groups in charge of investment attraction, Yen Bai has also helped firms in the locality seek partners and access global markets.
Thien An Vietnam Wood Co., Ltd. exports more than 2 million square metres of wood planks to the US each year.
Trac Thu Hanh, head of the company's human resources department, said Thien An has invested in a 6 ha wood plank factory in Yen Bai's southern industrial park. All of the two phases of the project have been completed ahead of schedule.
She attributed the results to the support of local leaders and relevant agencies, adding that the plant has created jobs for 400 labourers, each with an average monthly wage of 7.5 million VND.
Given the impact of the COVID-19 outbreak in the first months of 2019, the province has tasked departments, agencies and People's Committees of Yen Bai city and districts with assisting businesses, especially those in export and import activities.
The province has also considered tax-related incentives, credit packages and extension of loan payments for firms impacted by the disease.
At a meeting with representatives of businesses in early March, provincial leaders pledged to hold regular dialogues, weigh economic restructuring plans and take drastic measures to help enterprises ease difficulties.
Yen Bai has considered investors' success as its own and is looking towards higher targets in order to create more breakthroughs in investment attraction.
Currently, Yen Bai has more than 2,140 businesses, including 251 new ones. In 2019 and January 2020, the province licensed 61 projects with a total registered capital exceeding 740 million USD.
Other news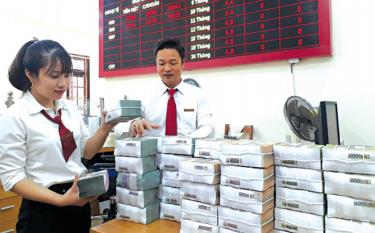 Despite annual deposit rates being adjusted down between 0.3 and 0.5 percent, idle money continues to flow into banks in Yen Bai.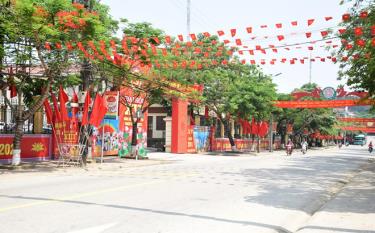 Van Yen district in Yen Bai province is striving to elevate potential communes, namely An Thinh, An Binh and Xuan Ai to tier-V urban areas by 2025, while focusing all resources on developing Mau A township from a tier-V urban area to a tier-IV urban area in near future.
Yen Bai province was ranked 36th among the country's 63 provinces and cities in the Provincial Competitiveness Index (PCI) in 2019, and placed in the group of localities with good governance, according to the rankings announced by the Vietnam Chamber of Commerce and Industry (VCCI) on May 5.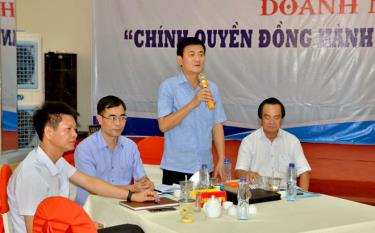 The provincial People's Committee, the Party organisation of the bloc of provincial agencies and businesses, and the business association in Yen Bai on August 28 co-hosted a monthly meeting among local businesses called "Business Café" to discuss impacts of the Vietnam-European Union Free Trade Agreement (EVFTA) on the Vietnamese economy.