Yen Bai city gradually fulfills tier-2 urban area criteria
YBO - With the determination to develop Yen Bai city into a tier-2 urban area, in mid-2018, the city issued a resolution defining targets and solutions to remove bottlenecks in urban construction and gradually fulfill criteria for a tier-2 city following the National Assembly Standing Committee's resolution on urban classification.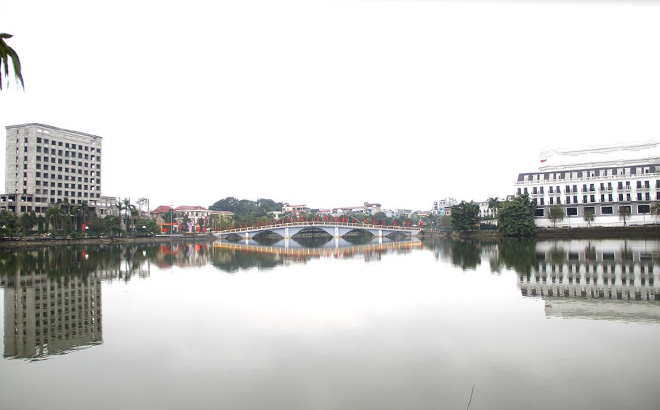 A corner of Yen Hoa Park in Yen Bai city
Accordingly, the city has proactively worked with relevant provincial departments to review and adjust the master plan until 2040 with a vision to 2060; make detailed planning of center area Km5, sub-area of four wards; adjust an overall commune sub-area planning; complete the adjustment of the overall socio-economic development plans of the province and the city and the sectoral plans until 2020, with a vision to 2030.
In addition to urban buildings with modern and good-looking architecture, the city has focused investment in upgrading urban roads; building urban infrastructure systems synchronously; developing a number of new urban areas and residential land funds; and making a project to develop passenger transport by bus and taxi in the city with a vision to 2030.
In the past year, the city has built 17 roads with a total investment of nearly 3 billion VND. Many key projects of the province have been built in the city, creating a new, spacious and modern appearance for it. In particular, 43 projects were completed and put into operation with investments from the State budget and urban embellishment capital, while construction started on 20 projects funded by official development assistance (ODA), and 52 projects as mentioned in the 2020 plan, including 34 ones funded by the State budget.
In 2020, the socio-economic development tasks are determined to focus closely on the target of developing Yen Bai city into a tier-2 urban area, which is green, civilised, friendly and worth living. Accordingly, the city will repair and upgrade sewers and ditches to proactively prevent flooding; and install lighting systems on village roads funded by social sources.
Priority will be given to key projects and urban transport, especially those connecting the two river sides in the city and the Noi Bai-Lao Cai Expressway./.
Other news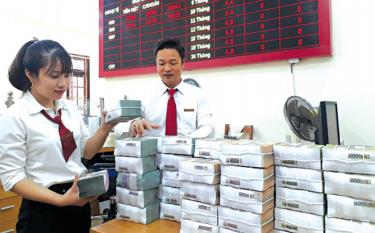 Despite annual deposit rates being adjusted down between 0.3 and 0.5 percent, idle money continues to flow into banks in Yen Bai.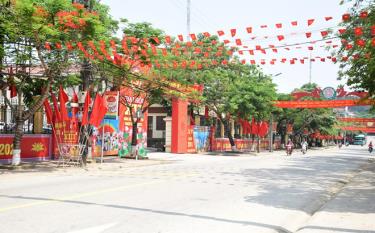 Van Yen district in Yen Bai province is striving to elevate potential communes, namely An Thinh, An Binh and Xuan Ai to tier-V urban areas by 2025, while focusing all resources on developing Mau A township from a tier-V urban area to a tier-IV urban area in near future.
Yen Bai province was ranked 36th among the country's 63 provinces and cities in the Provincial Competitiveness Index (PCI) in 2019, and placed in the group of localities with good governance, according to the rankings announced by the Vietnam Chamber of Commerce and Industry (VCCI) on May 5.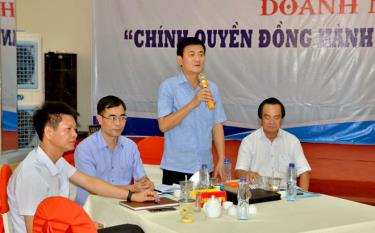 The provincial People's Committee, the Party organisation of the bloc of provincial agencies and businesses, and the business association in Yen Bai on August 28 co-hosted a monthly meeting among local businesses called "Business Café" to discuss impacts of the Vietnam-European Union Free Trade Agreement (EVFTA) on the Vietnamese economy.