Yen Bai province to provide over 44 billion VND for new-style cooperatives
Thursday, January 19, 2023
Yen Bai province has five cooperatives that are chosen to participate in a project on selecting, completing and expanding effective new-style cooperative models in localities across the country for 2021 – 2025 period. They include Lung Lo, Que Khanh Thanh, Thai Son, Van Hoa and Thien An General Service Cooperatives.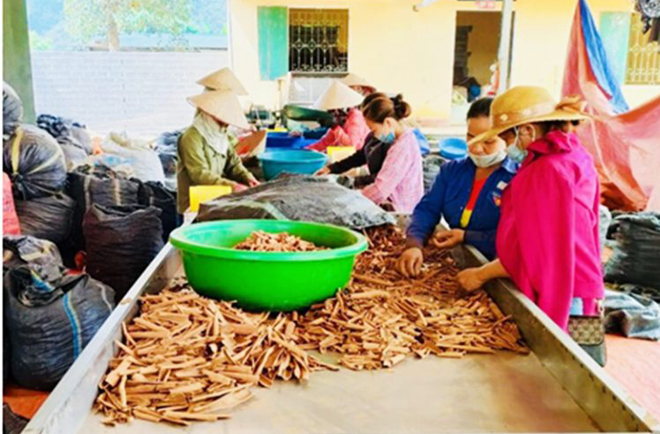 Members of Que Khanh Thanh Cooperative produce cinnamon for export.
The province will provide support in terms of training human resources for Lung Lo and Que Khanh Thanh cooperatives as well as help young labourers work at Thai Son, Van Hoa, and Thien An General Service Cooperatives.
It will support Que Khanh Thanh and Thai Son Cooperatives to take part in fairs and trade promotion events held abroad.
The central and local cooperative development support funds also offered preferential loans for five cooperatives; supported the building of herbal honey as One Commune One Product (OCOP) programme products for Lung Lo Cooperative; assisted the establishment and maintenance of two art troupes; and invested in an establishment that introduces and sells the cooperative's OCOP products; and supported Lung Lo Cooperative in the construction of public toilets to serve tourists at its community-based tourism sites. The five cooperative have been assisted in infrastructure development and product processing.
The total funding for supporting pilot cooperatives in the province is expected to be over 44 billion VND (1.8 million USD). Of which, over 25.8 billion VND is for infrastructure development and product processing, 16 billion VND for preferential loans and over 2.2 billion VND for others.
Other news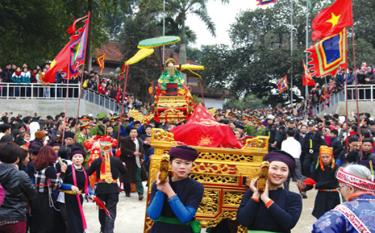 Van Yen district of Yen Bai province is holding a ceremony on February 1 - 2 to announce the recognition of the Dong Cuong Temple Festival as national intangible cultural heritage and open the 2023 festival.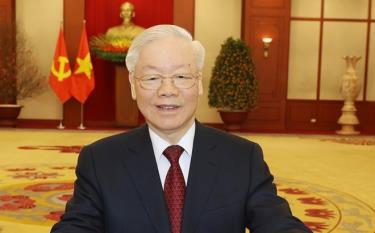 On the occasion of the Year of the Cat 2023, Party General Secretary Nguyen Phu Trong has delivered remarks offering the best wishes to the Vietnamese at home and abroad as well as people around the world.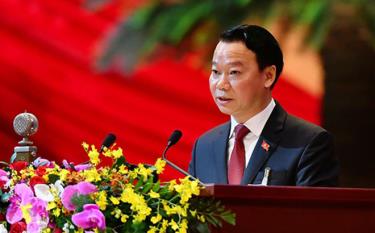 On the occasion of the Year of Cat 2023, Do Duc Duy, member of the Party Central Committee, Secretary of the Yen Bai Provincial Party Committee, and head of the 15th National Assembly deputies' delegation of the province, has sent a New greeting letter. The following is a rough translation of the letter.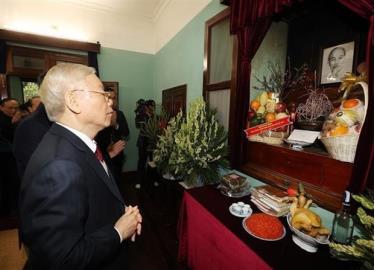 Party General Secretary Nguyen Phu Trong offered incense in tribute to late President Ho Chi Minh at House 67 inside the Presidential Palace complex in Hanoi on January 20 on the occasion of the Lunar New Year (Tet) Festival - the biggest and longest festival of Vietnamese people.