Book featuring culture of Thai minority group in Muong Lo published
YBO - A 326-page book featuring the culture of the Thai ethnic minority group in Muong Lo has been published and introduced to readers.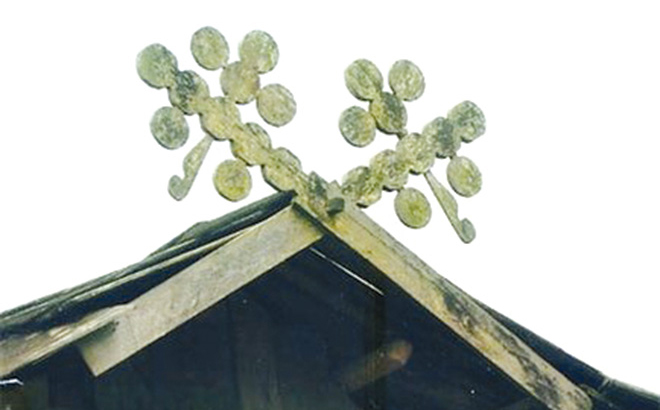 "Khau Cut" – a distinctive architecture feature on rooftops of Black Thai people and also a unique characteristic of the Thai culture in Muong Lo.
The book comprises 22 articles written by researchers, artisans and culturists with broad understanding about the culture of the Thai group in Muong Lo such as Ha Lam Ky, Lo Thi Huan, Tran Van Hac, Hoang Thi Van Mai, Nguyen Manh Hung, Dang Phuong Lan and Ha Thuy Hang, among others.
The book has been introduced at schools in Nghia Lo township to help students better understand the cultures of ethnic groups, especially the Thai minority group which accounts for 60 percent of the township's population.
In the time to come, the People's Committee of Nghia Lo township, which leads the publishing of the book, will cooperate with the Arts and Literature Association of Yen Bai to popularize the book to readers both in and outside the province.
Other news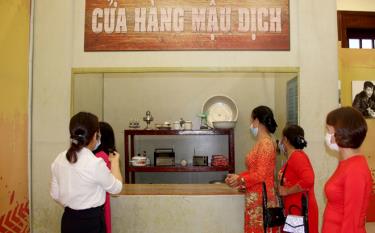 An exhibition opened at the Yen Bai Museum on October 19 with the theme of "Memories on subsidy period".
The People's Committee of Yen Bai province has issued Decision No.2104 on recognising a number of local relics as provincial-level relic sites.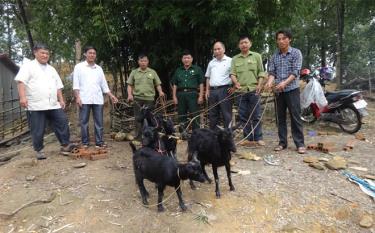 Upholding the tradition of "Uncle Ho's soldiers", war veterans in Yen Bai's Mu Cang Chai district have been examples in taking part in socio-economic development programmes and fostering emulation campaigns, including ones in poverty alleviation, and building new-style rural areas which have drawn in various members.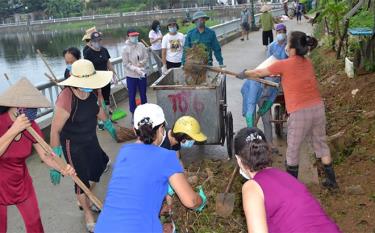 With the goal of building an urban area in accordance with the trend of smart and green development, the People's Committee of Yen Bai city has built the "urban tree planning and development in Yen Bai city by 2025" project to plant trees along roads, thus meeting the requirements of urban landscape and environment.