Passionate artisans help promote folk arts
YBO - Having strong passion for traditional songs and dances, many artisans have worked hard to practice the arts of their ethnic minority groups and pass them on to younger generations.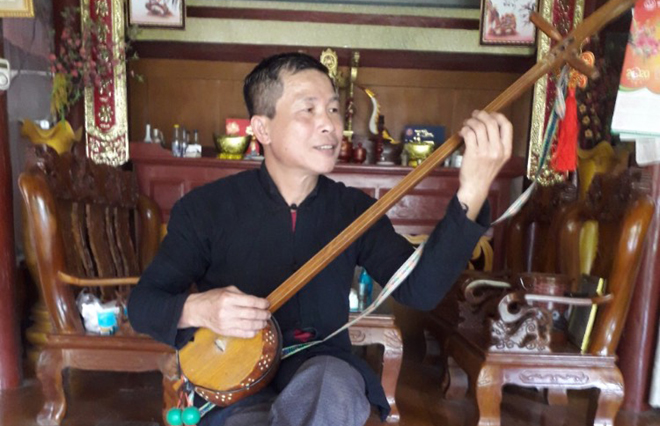 Artisan Ha Van Nguyen is passionate about "Tinh" playing and "Then" singing – traditional music of Tay people.
In his 30s, Giang A Tua, a Mong ethnic minority man from Xa Thu village, Ta Xi Lang commune of Tram Tau district, is the youngest among artists receiving the title of "Artisan" recently.
From his childhood, Tua had his strong desire for playing and dancing "Khen" panpipe - a traditional instrument of Mong people. When he was 15, he began learning to play and dance with Khen from his grandfather Giang Tru Phia.
With his passion for the art, Tua soon became a master of Khen and Khen playing and dancing art. The Khen melodies such as those to call friends and revealing love, and dance movements have become part of the Mong man.
As a skilled Khen player and dancer, Tua is hardly absent in any cultural and art activities of the commune.
Meanwhile, since her 20s, Vi Thi Sai in Pa Te village, Tuc Dan commune of Tram Tau has started her efforts to recover and develop the traditional dances of Kho Mu ethnic minority group in her locality. Among the dances are Gong dances in New Year festival, dances in housewarming events, soldier send-offs and seed sowing, as well as "tang bu" dancing.
In March and April every year, people start to sow rice. To pray for a bumper crop, Kho Mu people often organise a seed sowing festival and performing movements representing seed sowing activities, said Sai.
"Tang bu" dance is the imitation of seed sowing activities with flexible, good-looking and rhythmic movements.
So far, the 60-year-old woman has practiced the art for 39 years and engaged in dozens of cultural and art activities held by the commune, district and province.
Another famous art of ethnic minority groups in Yen Bai is Then singing of Tay people. With his love for the art, Ha Van Nguyen in Kien Lao village, Kien Thanh commune of Tran Yen district has practiced and taught the art to many people in the commune.
The sound of "Tinh" - a music instrument typically used in Then singing – has followed him for years at many performances. He can compose his own melodies and songs and arrange performances. For many years, Nguyen has performed in many local festivals as well as those held by the district and Yen Bai province.
With their passions for the folk dances and songs, the artisans have passed on the arts to younger generations to maintain and promote their cultural values.
Other news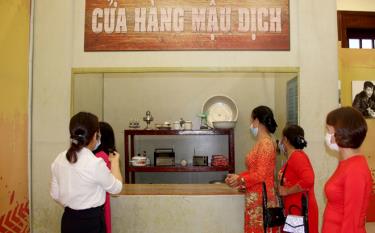 An exhibition opened at the Yen Bai Museum on October 19 with the theme of "Memories on subsidy period".
The People's Committee of Yen Bai province has issued Decision No.2104 on recognising a number of local relics as provincial-level relic sites.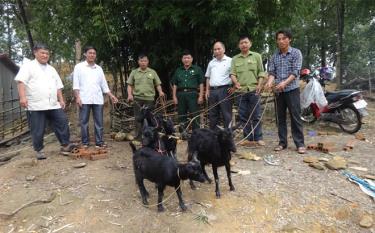 Upholding the tradition of "Uncle Ho's soldiers", war veterans in Yen Bai's Mu Cang Chai district have been examples in taking part in socio-economic development programmes and fostering emulation campaigns, including ones in poverty alleviation, and building new-style rural areas which have drawn in various members.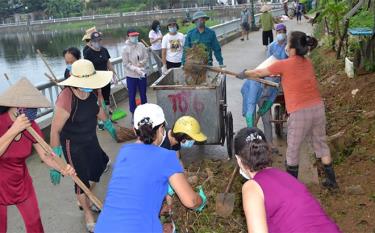 With the goal of building an urban area in accordance with the trend of smart and green development, the People's Committee of Yen Bai city has built the "urban tree planning and development in Yen Bai city by 2025" project to plant trees along roads, thus meeting the requirements of urban landscape and environment.