Vien Son: the land of cinnamon in Yen Bai
YBO - Vien Son commune of Van Yen district has the largest cinnamon area in the district with more than 2,600 hectares. Dubbed as "green gold on the mountain", the cinnamon tree is closely connected with the life of Dao people in Vien Son – which is said to be the place of origin of cinnamon cultivation.
Dao people in Vien Son are taking care of cinnamon trees (Photo: Thanh Mien)
Thap Cai village of Vien Son commune has the Thap Cai communal house, where Ban Phu Sau – said to be the ancestor of cinnamon cultivation in the locality, was worshipped as the village's tutelary god.
Legend has it that Ban Phu Sau was one of the first people to bring his family to the area to reclaim and establish a village in Vien Son. He was also the person who initiated the building of the Thap Cai communal house, which is also known as Que Son Thap Cai.
Sau was a literate person and a shaman. He was also very knowledgeable about geography and travelled a lot.
During a hunting trip, Sau chanced upon a big tree with strange scent. Seeing many birds eating the tree's fruits, he also tried its leaves and found it to be fragrant and spice, as well as sweet. Looking around, Sau found three young trees of the kind. He brought the trees home and planted them around his house and in upland fields. Later, he instructed villagers how to plant and take care of the trees.
Initially, only locals used the trees' bark as medicine and aromatherapy. Then traders from plain areas came and bought the bark. Therefore, locals planted more trees all over mountains and hills in Vien Son, and called them "Phinh Gia hua" (meaning "the tree of the fairy family).
So far, the area of cinnamon trees has been expanded in the locality, bringing more prosperous life to Dao people and other ethnic minority groups in the region.
The Thap Cai communal house has existed for more than 200 years and is an integral part of the Dao people community, and the land of Vien Son.
With is unique historical and cultural values, the communal house was recognised as a provincial-level historical and cultural relic site on December 26, 2018.
Every Tet (lunar New Year) festivals, local and regional people visit the Thap Cai communal house for offering incense to pray for fortune, happiness and abundant crops.
Other news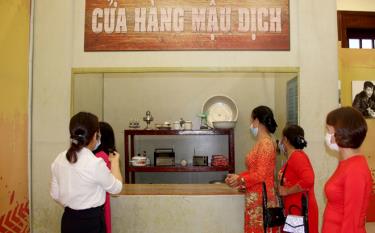 An exhibition opened at the Yen Bai Museum on October 19 with the theme of "Memories on subsidy period".
The People's Committee of Yen Bai province has issued Decision No.2104 on recognising a number of local relics as provincial-level relic sites.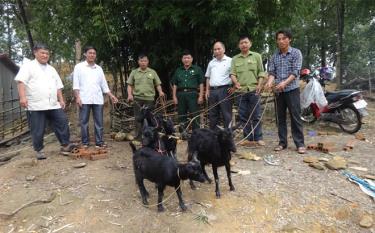 Upholding the tradition of "Uncle Ho's soldiers", war veterans in Yen Bai's Mu Cang Chai district have been examples in taking part in socio-economic development programmes and fostering emulation campaigns, including ones in poverty alleviation, and building new-style rural areas which have drawn in various members.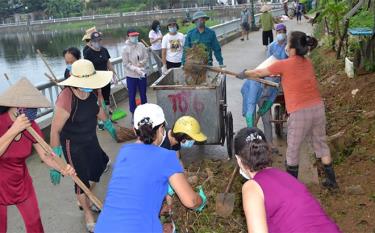 With the goal of building an urban area in accordance with the trend of smart and green development, the People's Committee of Yen Bai city has built the "urban tree planning and development in Yen Bai city by 2025" project to plant trees along roads, thus meeting the requirements of urban landscape and environment.