Unique ceramic streets in Lien Mac village
Residents of Lien Mac village in Hanoi's Bac Tu Liem district have been busy collecting discarded materials such as ceramics, bottles, and dishes to decorate the village's streets.
Downloading videos or unsupported browsers
Starting in last November, villagers began using use fragments of old vases, dishes, and bowls that had been thrown away to create a ceramic wall along an alleyway. More than 20 mosaic walls have now been completed, helping to beautify the village.
The initiative was inspired by a group of painters and received a warm response from local people, especially in collecting materials and gluing the ceramic pieces together.
The mosaic walls also help spread a message to everyone about environmental protection.
The vivid and artistic artworks have already garnered major attention from local people and visitors alike.
Other news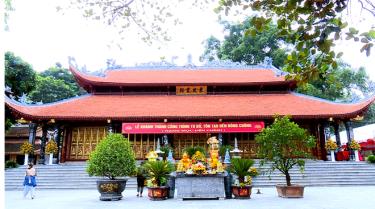 Lying on the banks of the Red River, Dong Cuong Temple is located in Ben Den hamlet of Dong Cuong commune, Van Yen district. It is known as a sacred temple and the main place of worship of "Mau Thuong Ngan" (Mother Goddess of the Forest) in the Vietnamese people's worship of the Mother Goddesses of Three Realms.
The Association of Vietnamese Communities in the Republic of Korea (AVCK) announced winners of a video-making contest named "Vietnam trong toi" (Vietnam in my mind) in a virtual event livestreamed last weekend.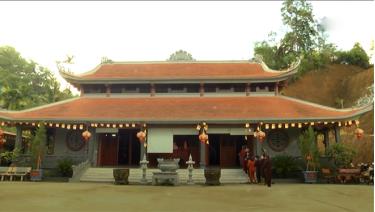 The Hoang Lien Pagoda, having its Buddhist name of "Hoang Lien thien tu" (Hoang Lien zen pagoda), is located in Group 8, Yen Binh township of Yen Binh district.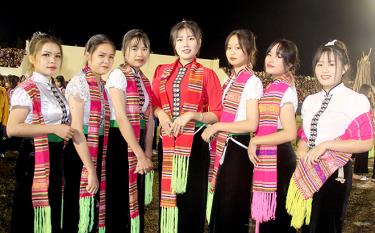 The People's Committee of the northern province of Yen Bai has just issued Plan No. 154/KH-UBND to implement the province's foreign cultural strategy for the 2021-2025 period, with a vision to 2030.