Mai Son countryside market – special cultural space of Tay ethnic group
YBO - In early 2022, authorities of Mai Son commune of Luc Yen district decided to restore the "countryside market of Mai Son commune" with a view to preserving and developing traditional crafts, boosting the sale of local typical products, and introducing costumes, dishes, and customs of the Tay ethnic group, thereby helping uphold traditional cultural values and promote community-based tourism.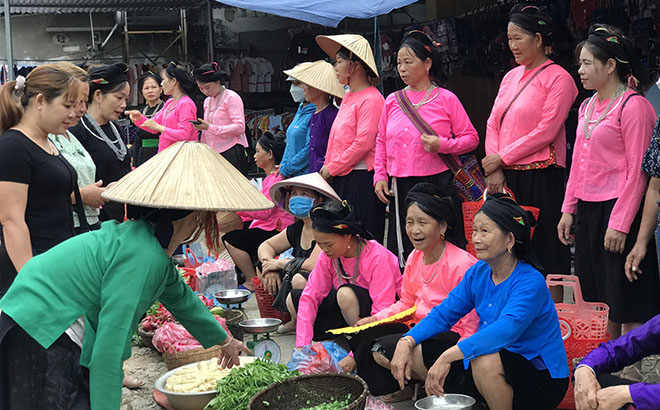 Both sellers and buyers at the Mai Son countryside market love wearing traditional costumes.
To Tay people in Mai Son commune, it is a joy and happiness to wear their traditional costumes to visit the local market and exchange traditional products such as cakes, clothes, daily utensils, tools, and woven items.
Tang Thi Hoa from Son Ha hamlet of Mai Son said she supports the idea of the communal women's union to encourage women to wear traditional costumes when coming to the market. Many women wearing their ethnic groups' traditional costumes is a beautiful image that can be found only in this market. The commune has also arranged areas for displaying simple but also unique products. People also come here to take photos.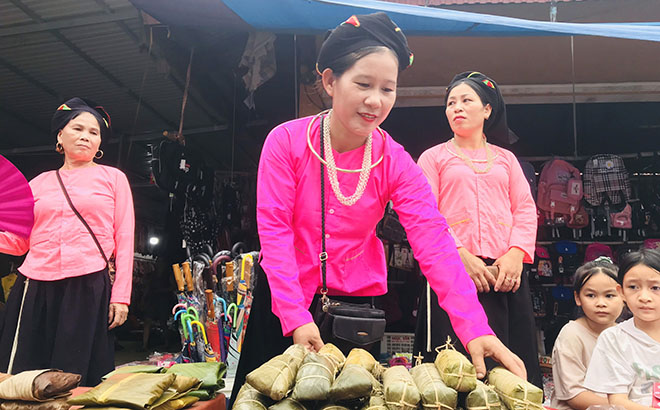 Black chung cakes, a delicacy of Tay ethnic people in Luc Yen district that is popular in the Mai Son countryside market.
The countryside market of Mai Son commune is held twice a week, on Wednesdays and Saturdays. Thanks to this market, many traditional crafts and typical products of Tay people have been revived, developed, and become more popular. Residents in Mai Son and nearby communes such as Lam Thuong, Khanh Thien, Yen Thang, and Minh Xuan also come to buy those commodities.
An interesting thing of this market is that not all people coming here for selling or buying purposes. Many visit this place only to enjoy market scenes or meet their acquaintances. At the market, people talk to one another about daily affairs, from how to farm chickens and fish, their descendants' performance at schools, to issues of their villages.
Therefore, the Mai Son countryside market is not only a place for trading goods but also a venue for entertainment and cultural activities of locals and where a treasure of culinary, costume and customs values of Tay ethnic people are kept.
The recovered countryside market has been helping preserve and develop special cultural identities of areas in Luc Yen district, thus contributing to tourism development in the "land of gems".
Other news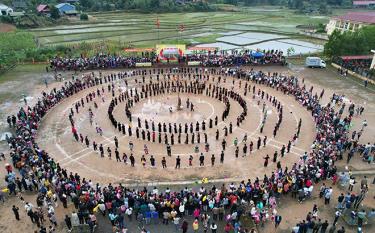 Having recognised that customs and practices, as well as folk songs and dances of the Tay ethnic minority people, are fading away, artisan Ha Thi Thanh Tinh, who resides in Kien Lao village, Kien Thanh commune, Tran Yen district, Yen Bai province, has established a traditional art club in the locality with the support of some elderly persons.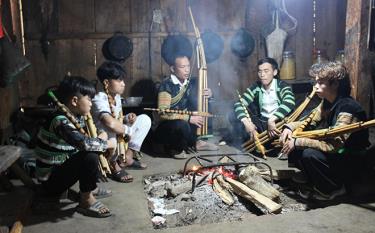 Tram Tau district in the northern mountainous province of Yen Bai is not only a land with majestic natural scenes but also home to many unique cultural values of ethnic minorities. Such cultural values are identified as a highlight to develop local tourism.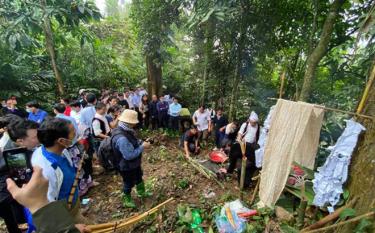 It is a long-standing custom that on the last day of the first lunar month, the Mong ethnic people in Na Hau commune of Van Yen district, Yen Bai province, holds the "Cung rung" (forest worshipping) ceremony, the biggest traditional and also most important one in a year of local residents, to pray to the Forest God for well-being and prosperity.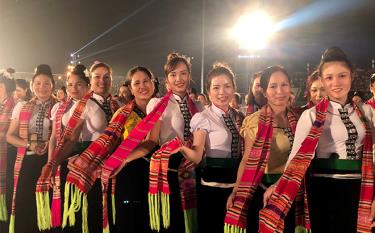 YBO - Brocade scarf, is an indispensable item of every Thai girl. Brocade scarf is not only used to keep warm, and protect them from the sunlight and wind, but also a highlight that brings the unique charm to the traditional costumes of Thai women.