Yen Bai Museum receives 200 objects donated by individuals
Saturday, November 26, 2022
YBO - The Museum of Yen Bai province has received documents and objects donated on the occasion of the Vietnam Cultural Heritage Day (November 23).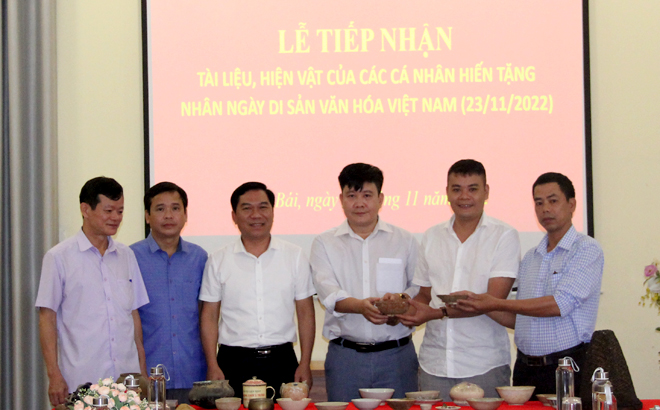 Donators hand over the objects to the Museum of Yen Bai province.
Among those are 200 objects discovered and donated by local individuals.
They include 150 items dating back to prehistoric ages, feudal dynasties, and the early modern period, along with 50 others linked with a sunken ship in the vicinity of Phu Quoc Island and owned by collector Nguyen Thanh Tuan in Chau Phu A ward of Chau Doc city, An Giang province.
Officials of the Yen Bai provincial Department of Culture, Sports and Tourism and the museum appreciated the donations, affirming that each object will be treasured, preserved, and used in an effective manner to serve specialised activities.
Other news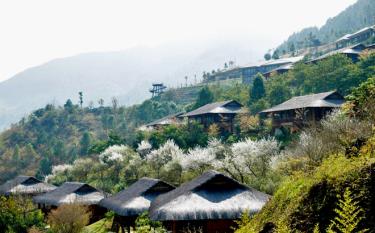 These days, visitors to Le Champ Tu Le Resort in Van Chan district seem to be lost in paradise with the pristine white plum blossom forest in the peak blooming season.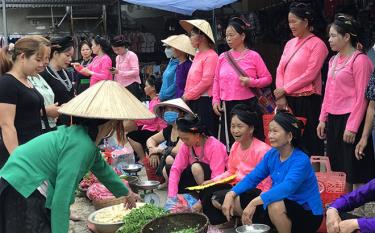 In early 2022, authorities of Mai Son commune of Luc Yen district decided to restore the "countryside market of Mai Son commune" with a view to preserving and developing traditional crafts, boosting the sale of local typical products, and introducing costumes, dishes, and customs of the Tay ethnic group, thereby helping uphold traditional cultural values and promote community-based tourism.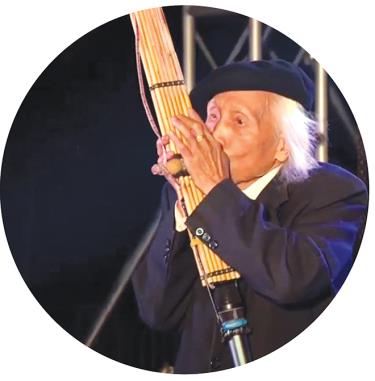 For the Thai ethnic minority group in Muong Lo, Nghia Lo town, Yen Bai province, Khen be (a raft-shaped khen) is a unique musical instrument that is indispensable in weddings, Lunar New Year (Tet) holidays, or spring festivals.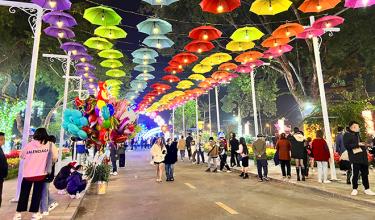 In Asian countries like Vietnam, the Lunar New Year (or Tet Nguyen Dan in Vietnamese) has been a special occasion for thousands of generations. It is a time when everyone wants to return home to welcome in the new year with their families. For foreigners in Vietnam for the first time, Tet is truly a new and intriguing experience.