Yen Bai holds photo exhibition on Xoe dance of Thai ethnic group
Monday, September 26, 2022
YBO - The Union of Literature and Arts Associations of Yen Bai province opened a photo exhibition on the Xoe dance of the Thai ethnic group and the northwestern region's tourism at the President Ho Chi Minh memorial site in Nghia Lo town on September 23.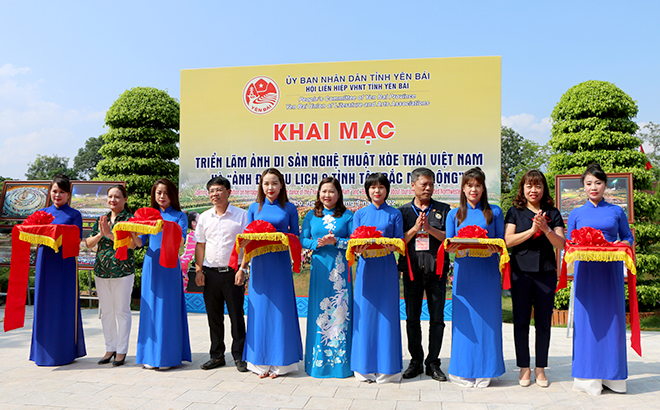 Delegates cut the ribbon to open the exhibition.
The event is part the activities celebrating the reception of the UNESCO certificate inscribing the Thai ethnic group's art of Xoe dance in the representative list of the intangible cultural heritage of humanity. It takes place also on the occasion of the Muong Lo Culture and Tourism Festival, a focus of which is activities for visitors to explore the special national landscape of Mu Cang Chai terraced fields.
Among the 250 photos on display, 55 provide visitors with a relatively comprehensive look of the beauty of Thai people's art of Xoe dance in Muong Lo area and the northwestern region at large.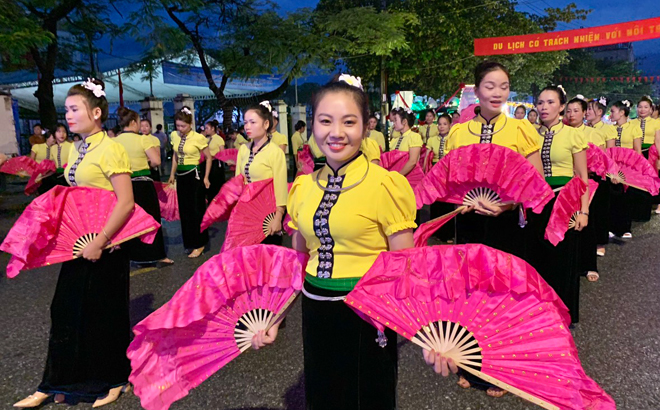 A photo of a performance by Thai ethnic girls in the Muong Lo area.
The 200 others depict photographers' feelings towards tourism resources of the northwestern region, including tourist sites, cultural heritage, historical relic sites, festivals, traditional craft villages, and folk culture in the regional provinces of Yen Bai, Phu Tho, Lao Cai, Lai Chau, Dien Bien, Son La, Hoa Binh, and Ha Giang.
The exhibition is intended to bring to domestic and foreign visitors images of the land, people, reform achievements, culture identities, and typical tourism resources of the eight northwestern provinces, including Yen Bai.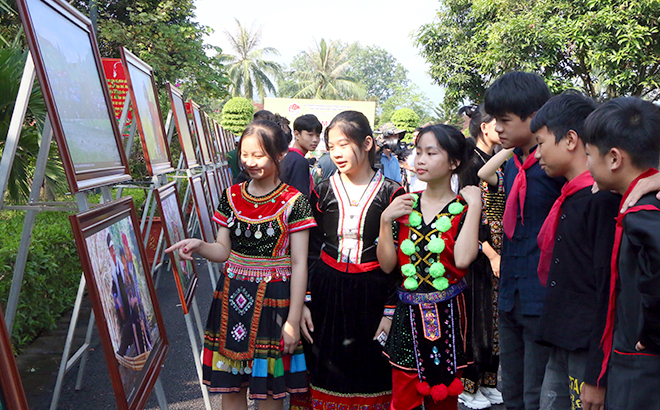 Local students visit the exhibition.
Other news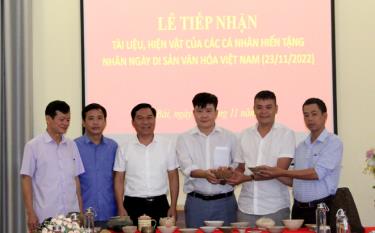 The Museum of Yen Bai province has received documents and objects donated on the occasion of the Vietnam Cultural Heritage Day (November 23).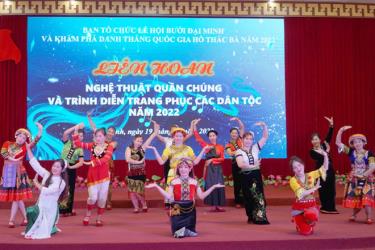 Yen Binh district has held a grand event of popular art and ethnic costumes performances, as part of a festival promoting Dai Minh pomelo and Thac Ba lake scenic site.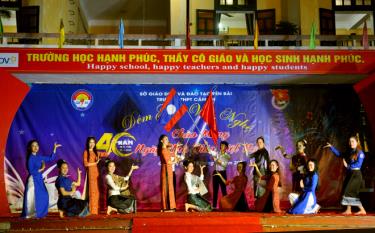 An art programme has been held in Cam An high school in Yen Binh district Vietnamese and Lao students in Yen Bai College on the occasion of the 40th Vietnamese Teachers' Day (November 20, 1982-2022).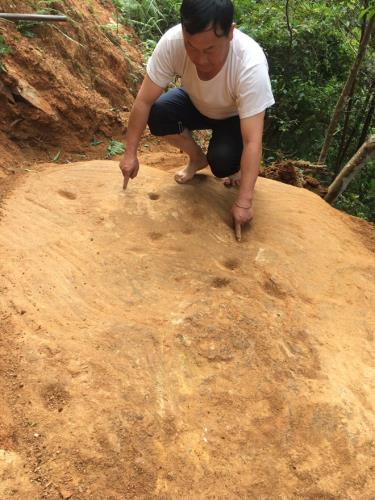 Some rocks with ancient carvings were recently discovered at a site in Hang Chua Say hamlet of Che Cu Nha commune, Mu Cang Chai district. The site is about 4km to the east of the headquarters of the communal People's Committee.