Mau Thuong Ngan worshipping festival 2020 held in Yen Bai's Dong Cuong temple
Wednesday, October 28, 2020
YBO - A festival featuring Mau Thuong Ngan (Mother Goddess of Forest) worshipping practices, which took place in Dong Cuong temple, Van Yen district of Yen Bai from October 19-28, attracted over 100 artists and practitioners nationwide.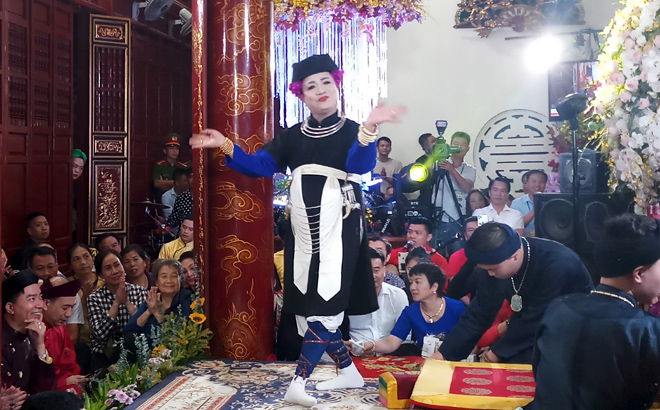 Practitioner Dang Ngoc Anh, Vice President of the Cultural Heritage Association of Vietnam, plays the role of the Mau Thuong Ngan (Mother Goddess of Forest) during a performance.
The Mau Thuong Ngan worship at Dong Cuong temple is a spiritual practice, which is a combination of the Forest Goddess worshipping of people in an agriculture-based economy with the Mother Goddess symbol.
In Vietnam's Mother Goddess worshipping practice, Mau Thuong Ngan rules Nhac Phu (Forest), one of the Four Palaces besides Thien Phu (Heaven), Thuy Phu (Water) and Dia Phu (Earth).
Dong Cuong temple, believed to be the founding site of Mother Goddess worshipping practice, has regularly received worshippers from all localities nationwide.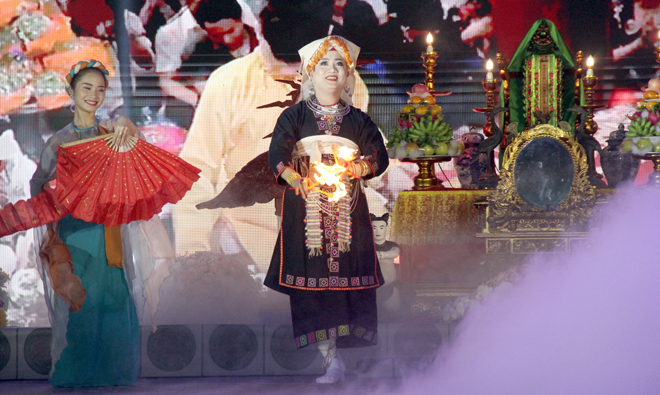 "Ong Hoang Muoi" (Tenth Prince God) and Dong Cuong Goddess performances
Vietnam's tradition of worshipping Mother Goddesses was recognised as part of the Intangible Cultural Heritage of Humanity by the UN cultural agency UNESCO in December 2016.
The festival and the Com moi (New Rice) Festival in Dong Cuong temple in 2020 are activities to honour the UNESCO-recognised intangible heritage, which gives locals and visitors better understanding of Vietnamese people's traditional practice of Mother Goddess worshipping.
This is the second time that the festival has been held, giving a chance for the practitioners to meet and exchange, honouring the cultural value of the heritage.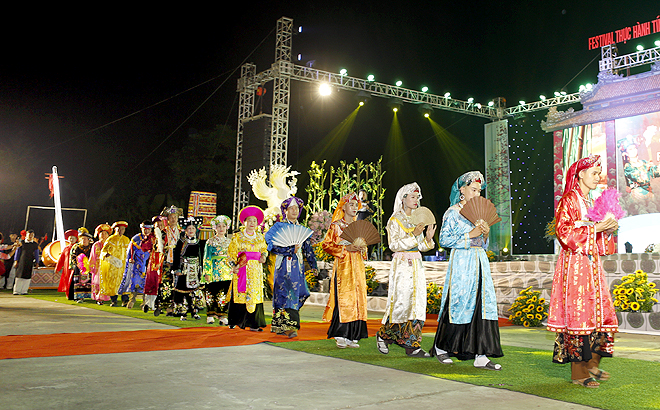 The Mau Thuong Ngan procession is brilliant and unique.
Other news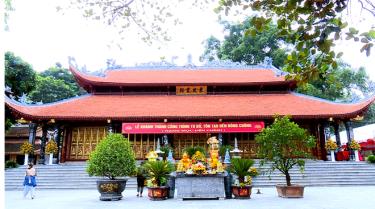 Lying on the banks of the Red River, Dong Cuong Temple is located in Ben Den hamlet of Dong Cuong commune, Van Yen district. It is known as a sacred temple and the main place of worship of "Mau Thuong Ngan" (Mother Goddess of the Forest) in the Vietnamese people's worship of the Mother Goddesses of Three Realms.
The Association of Vietnamese Communities in the Republic of Korea (AVCK) announced winners of a video-making contest named "Vietnam trong toi" (Vietnam in my mind) in a virtual event livestreamed last weekend.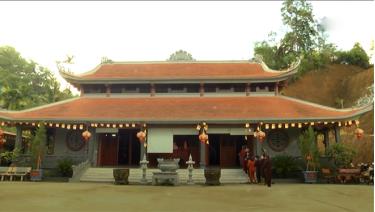 The Hoang Lien Pagoda, having its Buddhist name of "Hoang Lien thien tu" (Hoang Lien zen pagoda), is located in Group 8, Yen Binh township of Yen Binh district.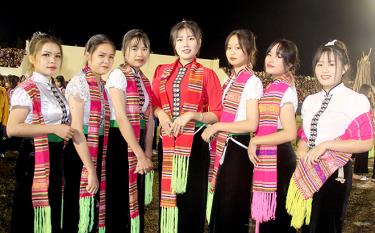 The People's Committee of the northern province of Yen Bai has just issued Plan No. 154/KH-UBND to implement the province's foreign cultural strategy for the 2021-2025 period, with a vision to 2030.