Cultural festival highlights Dao ethnic's tradition
Thursday, October 1, 2020
YBO - Van Yen district recently held the cultural festival of the Dao ethnic, featuring an exhibition of local standout staples, folk games, cultural performances, and an art programme to celebrate the success of the province's 19th Party Congress.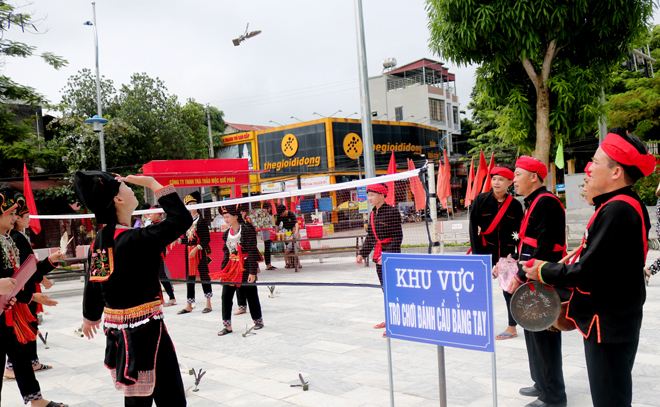 The festival features folk game of the Dao people.
Attending the festival, visitors had an opportunity to experience unique tradition of the Dao people, including Pao dung singing, Cau mua dance, turtle dance, bell dance, and fire dance; enjoy performance of traditional costumes and an array of folk games like stick pushing, foot shuttlecock, among others.
The activities aimed at popularise and honour cultural values of the Dao ethnic in Van Yen district.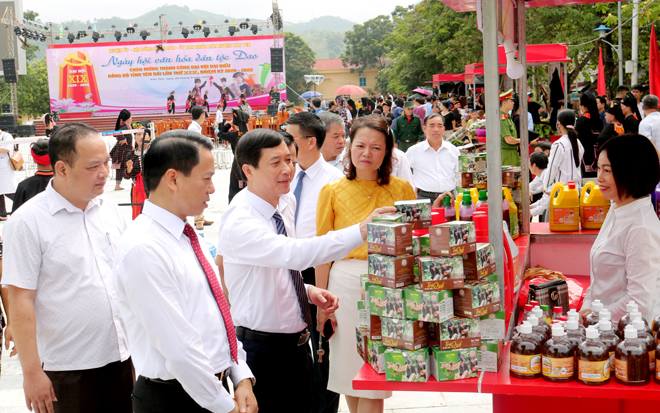 Delegates visit local staple booths.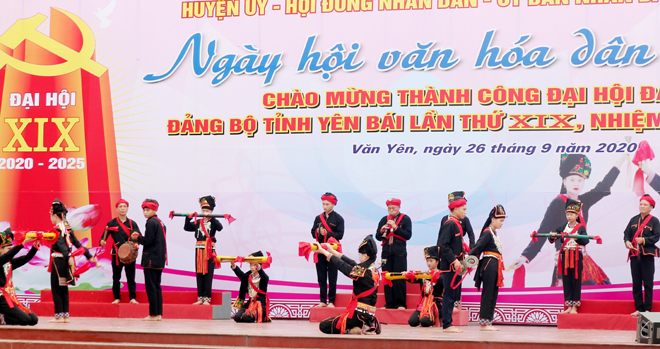 A traditional dance at the festival
Other news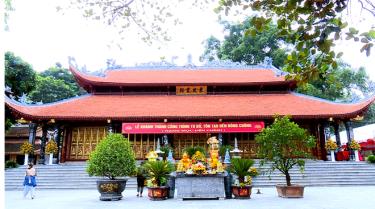 Lying on the banks of the Red River, Dong Cuong Temple is located in Ben Den hamlet of Dong Cuong commune, Van Yen district. It is known as a sacred temple and the main place of worship of "Mau Thuong Ngan" (Mother Goddess of the Forest) in the Vietnamese people's worship of the Mother Goddesses of Three Realms.
The Association of Vietnamese Communities in the Republic of Korea (AVCK) announced winners of a video-making contest named "Vietnam trong toi" (Vietnam in my mind) in a virtual event livestreamed last weekend.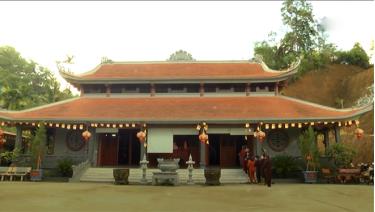 The Hoang Lien Pagoda, having its Buddhist name of "Hoang Lien thien tu" (Hoang Lien zen pagoda), is located in Group 8, Yen Binh township of Yen Binh district.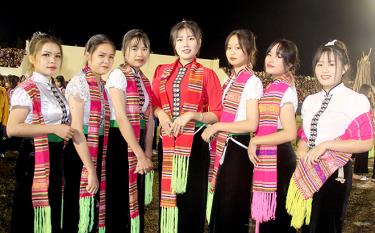 The People's Committee of the northern province of Yen Bai has just issued Plan No. 154/KH-UBND to implement the province's foreign cultural strategy for the 2021-2025 period, with a vision to 2030.