Yen Bai discovers ancient rocks full of engravings in Mu Cang Chai
Monday, September 07, 2020
YBO - In July, the Museum of Yen Bai province coordinated with the culture and information division of Mu Cang Chai district and authorities of Lao Chai commune to expand a survey of ancient engraved rocks in Hu Tru Linh, Xeo Di Ho A and Xeo Di Ho B villages.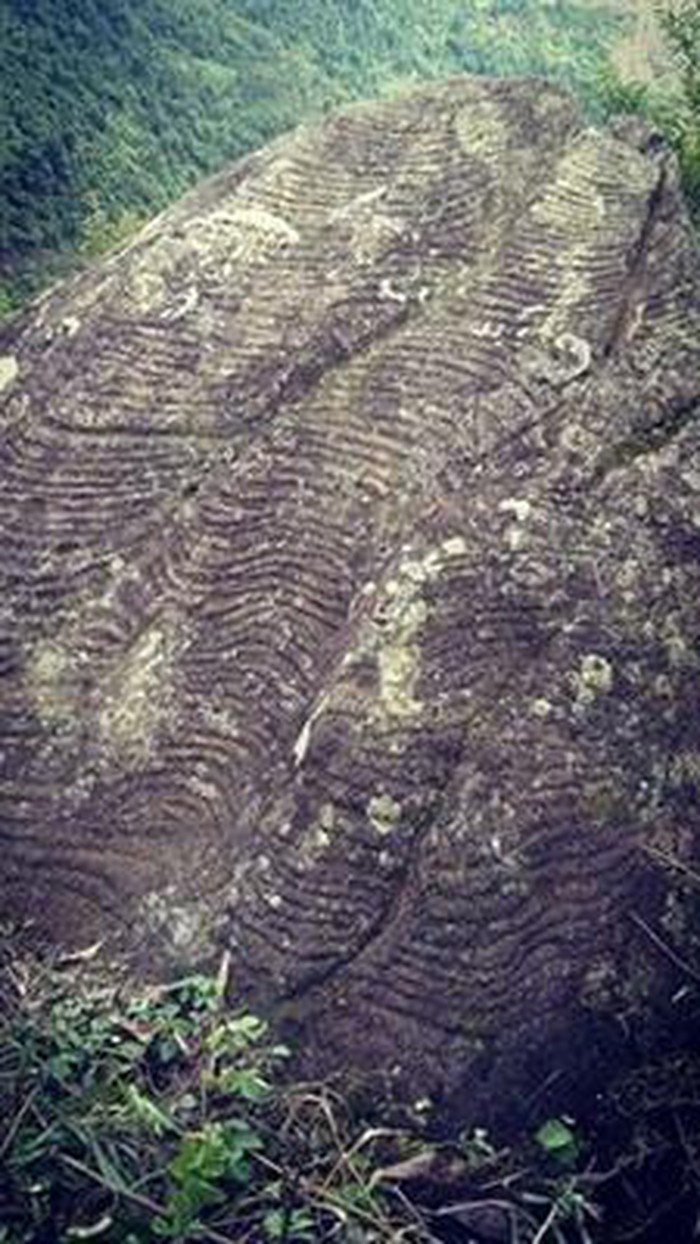 A rock fully covered with engravings of terraced fields.
Researchers discovered six new rocks and slabs with diverse engravings.
In Xeo Di Ho B village, 11 rocks of this type have been found so far, including four lying on the ground with their surface area of 4-9 square metres.
In Hu Tru Linh, there are six rocks, including two on the ground. Notably, a tortoise shell-shaped rock that is 2.8 metres high, 3.7 metres long and 2.6 metres wide is fully covered with engravings of terraced fields.
In the time ahead, the Yen Bai Museum is set to continue working with archaeologists and ethnologists to expand the survey, assess the value and draw maps of such rocks' locations. It will also include the rocks in tours of the Mu Cang Chai terraced fields so that this special national landscape will be preserved and have its value brought into play.
In 2015, the museum carried out the first phase of the survey in two villages of Lao Chai commune, finding six of 20 large rocks and slabs engraved with what is believed to be images of terraced fields. This provided the basis for the second phase of the survey.
Other news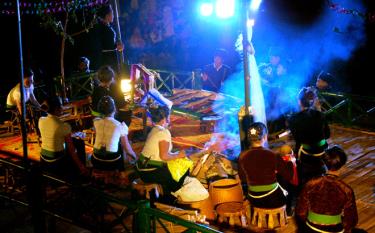 Between 2010 and 2020, the Yen Bai Department of Culture, Sports and Tourism has organised six revisions of intangible cultural heritages in all of its nine localities.
The People's Committee of Luc Yen district, Yen Bai province, and the Centre for Agrarian Systems Research and Development have announced the certification of the brand name of Lam Thuong duck.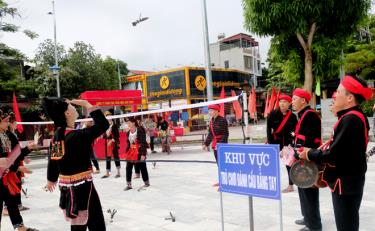 Van Yen district recently held the cultural festival of the Dao ethnic, featuring an exhibition of local standout staples, folk games, cultural performances, and an art programme to celebrate the success of the province's 19th Party Congress.
Mu Cang Chai district, with the Mong ethnic people accounting for over 90 percent of the total population, has developed a project to preserve the cultural identity of the people during 2013-2015 with a vision until 2020.