Nghia Lo town's education sector promotes local culture in schools
YBO - In the 2013-2014 academic year, the Education and Training Department of Nghia Lo town built a model to preserve and uphold local culture identities in schools. The model has been implemented in all schools in the town, focusing on promoting extra-curriculum educational activities.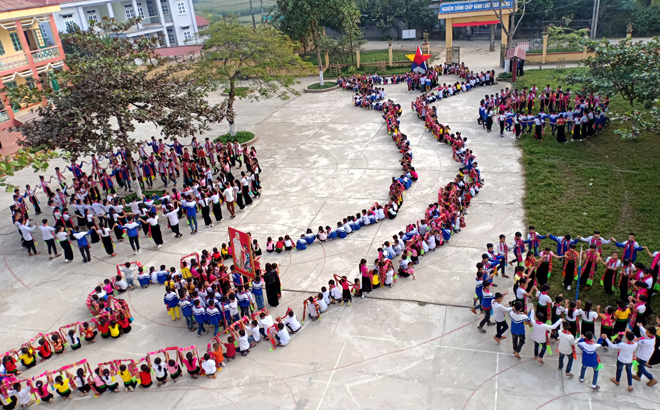 Students of Hoang Van Thu secondary school forming the S-shaped map of Vietnam
Traditional games regularly organised by local schools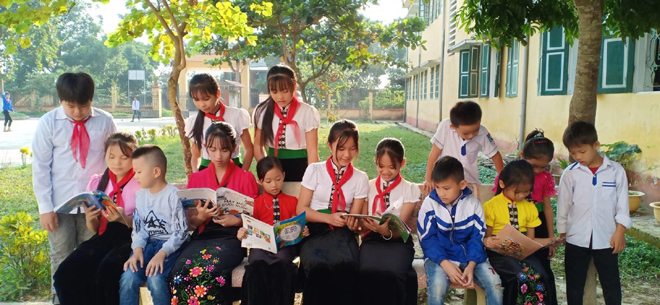 Students in Nghia Lo town wear traditional costumes of their ethnic groups at schools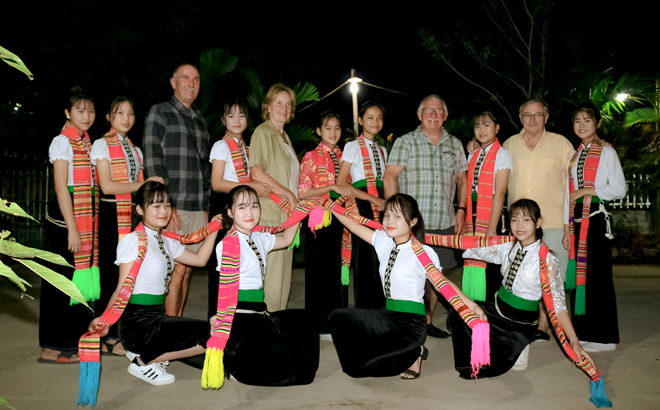 Nghia Lo students introducing local ancient Xoe dances to foreign guests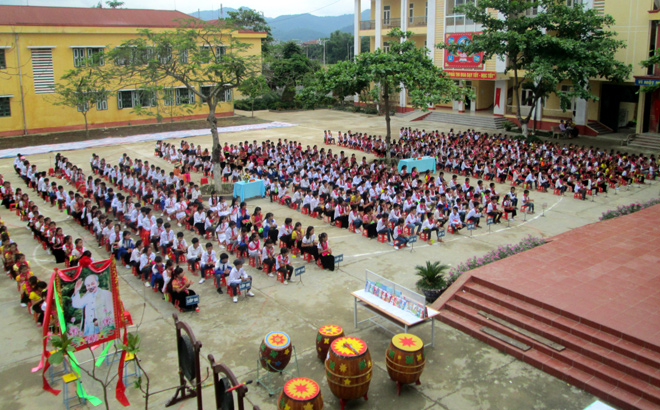 The popularisation of local traditional culture included in flag salute on each Monday at local schools.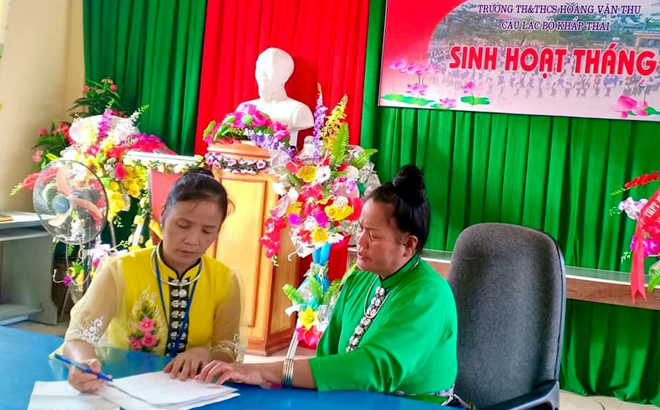 Teacher Chu Thi Tu Lien talks with artist Dieu Thi Xieng before the start of extra-curriculum activity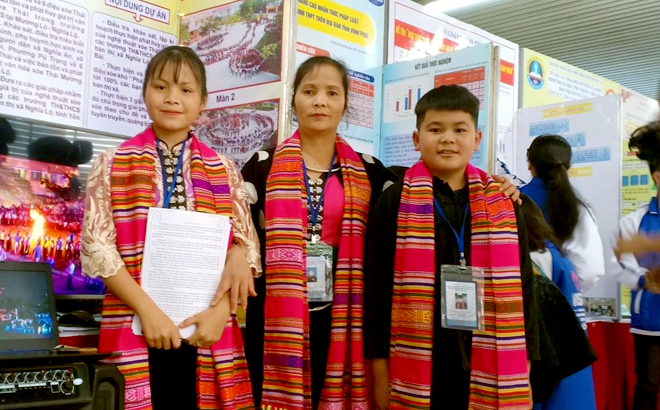 Project on improving value and efficiency of the intangible culture heritage – Muong Lo ancient Xoe dance at schools in Thai ethnic minority areas wins the province's second prize.
Other news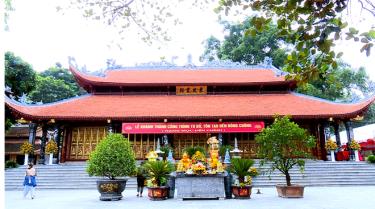 Lying on the banks of the Red River, Dong Cuong Temple is located in Ben Den hamlet of Dong Cuong commune, Van Yen district. It is known as a sacred temple and the main place of worship of "Mau Thuong Ngan" (Mother Goddess of the Forest) in the Vietnamese people's worship of the Mother Goddesses of Three Realms.
The Association of Vietnamese Communities in the Republic of Korea (AVCK) announced winners of a video-making contest named "Vietnam trong toi" (Vietnam in my mind) in a virtual event livestreamed last weekend.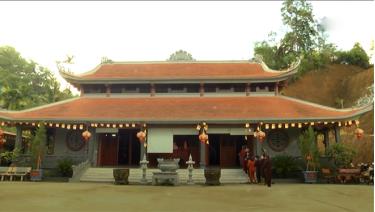 The Hoang Lien Pagoda, having its Buddhist name of "Hoang Lien thien tu" (Hoang Lien zen pagoda), is located in Group 8, Yen Binh township of Yen Binh district.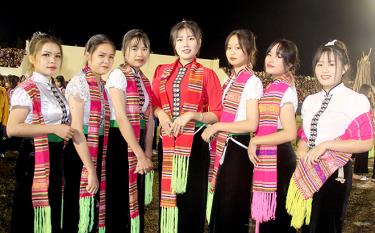 The People's Committee of the northern province of Yen Bai has just issued Plan No. 154/KH-UBND to implement the province's foreign cultural strategy for the 2021-2025 period, with a vision to 2030.