Conference reviews UNESCO Vietnam's activities in 2019
The Vietnam National Commission for UNESCO (UNESCO Vietnam) organised a conference in Hanoi on January 16 to review the UNESCO Vietnam's activities in 2019 and propose the plans for 2020.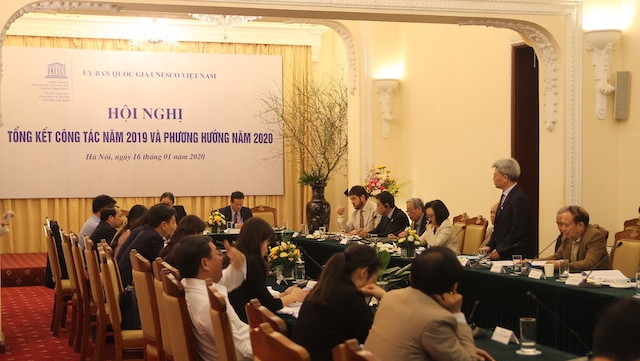 At the event
In 2019, the world situation continued to have many complicated developments, with fierce competition between major countries. This has reduced confidence in multilateralism and international law. At this time, Chief Representative of the UNESCO Office in Viet Nam Michael Croft said that the office is facing limitations in human resources and budget allocation for the fields of information communication and national and social science, making it difficult to actively participate in forums and UNESCO projects in the international arena. However, he believes that with the support of UNESCO Vietnam, relevant sub-committees and agencies of Vietnam, the Hanoi office can overcome these difficulties.
At the meeting, Prof. Dr. Dang Nguyen Anh, Vice President of UNESCO Vietnam, assessed the effectiveness of the organisation regarding activities in 2019, such as: Proactively participating in UNESCO and member countries' issues of common concern; contributing to raising Vietnam's image in the international arena, while protecting the interests of the country; and strengthening Vietnam-UNESCO relations.
In 2019, the finalising of the UNESCO-recognition dossier for Vietnam's heritages has achieved encouraging results, contributing to asserting Vietnam's cultural identity and enriching cultural diversity and human creativity. Ministries, branches and localities have focused on effective management of UNESCO-recognised titles. In order to promote heritage values for sustainable development and the preservation of national identity, ministries, branches and localities have focused on the effective management of UNESCO-recognised titles.
On the basis of summarising, drawing experience and evaluating the activities of the last year, UNESCO Vietnam identified a number of operational orientations for 2020.
Other news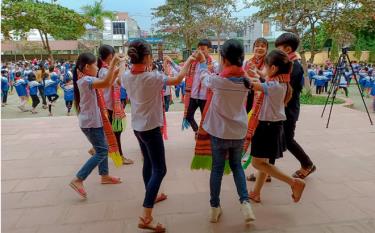 In the 2013-2014 academic year, the Education and Training Department of Nghia Lo town built a model to preserve and uphold local culture identities in schools. The model has been implemented in all schools in the town, focusing on promoting extra-curriculum educational activities.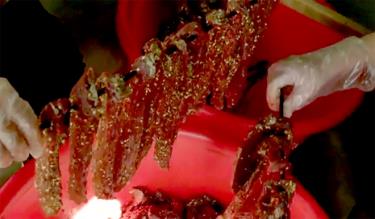 Your Vietnam experience won't be complete without nhau, eating and drinking for no particular purpose. Nhau, in turn, won't be complete without smoked buffalo.
The northern province of Yen Bai has approved a survey and proposal on the measurement of local people's Happiness Index.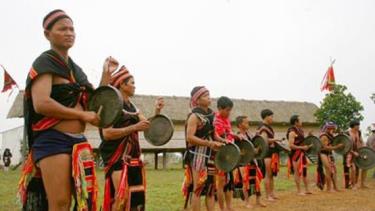 A series of cultural activities in celebration of the 130th anniversary of President Ho Chi Minh's birthday (May 19) will be held at the Cultural Village of Vietnamese Ethnic Minority Groups in Dong Mo commune, Son Tay district in the outskirts of Hanoi from May 4-31.