Ban flower beautifies Nghia Lo in March
YBO - Ban (Mountain Ebony - Bauhinia variegata), a flower of the northwestern region, has become a symbol associated with the cultural and spiritual life of Thai people in the northwestern region in general and in Nghia Lo – Muong Lo in particular.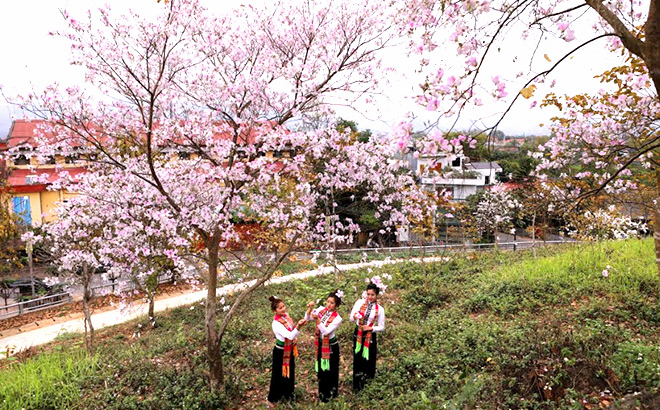 In the Thai ethnic group's language, "ban" means sweet, and thus ban flower means sweet flower. The legend of ban flower of the Thai people tells about the love of a couple who were forbidden by their parents but they still loved each other so much, so the flower's white colour symbolises the purity of Thai girls, while its purple colour symbolises the faithfulness of a couple's love. In their festivals, Thai people often give ban flower as offerings to express their aspiration to live, to love and to be grateful to their ancestors.
In Thai people's cuisine, ban flower is also a delicious and nutritious dish, and one of the unique culinary features of the Thai people, especially when it is combined with their unique spices such as "mac khen" and "cham cheo". Therefore, in the Thai daily meals or parties to welcome distinguished guests, the specialty ban flower usually leaves a deep impression on those who have once enjoyed it.
In the season of ban flower, homestay owners here are busy taking visitors to villages and places with many flowers blooming, and cooking dishes from ban flower for tourists to enjoy.
At present, Nghia Lo township has planted ban trees along streets and at offices and historical sites to preserve and promote the value of ban flower and develop tourism in the locality. For example, the 2-km street from Nghia Lo township's gymnasium to Nghia An commune creates a new impression for Nghia Lo town when the ban flower season comes, 2 years after ban trees were planted here.
In Nghia Lo, there are now many places with beautiful blooming flowers such as Kim Dong Primary School, President Ho Chi Minh Memorial House, Cang-Nghia Lo Field cultural and historical site, the township People's Committee's headquarters, and along many streets and in many offices, thus attracting tourists./.
*** Some pictures of Nghia Lo ban flowers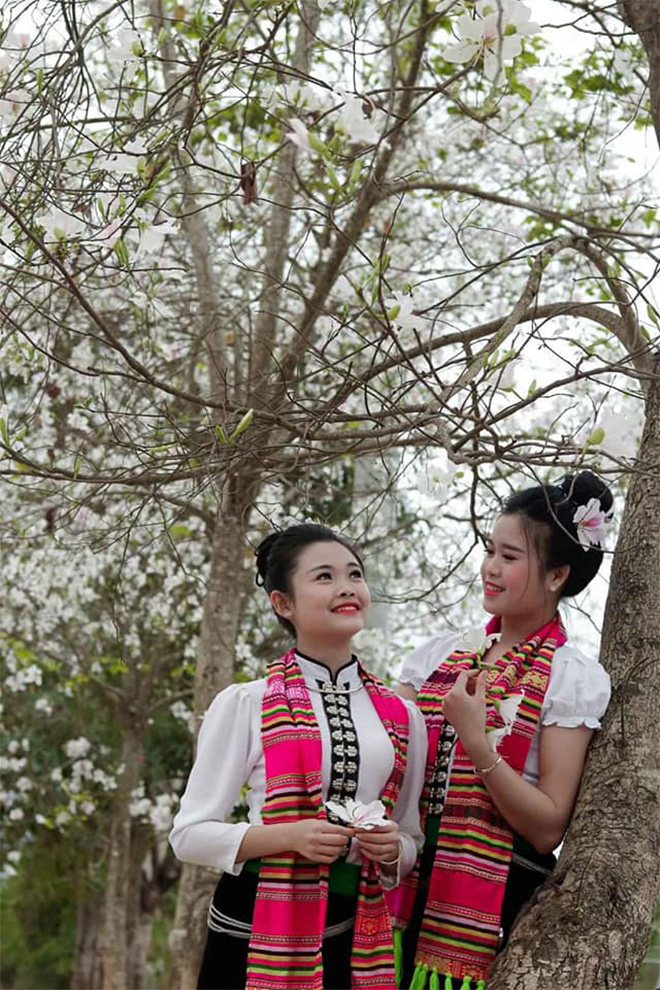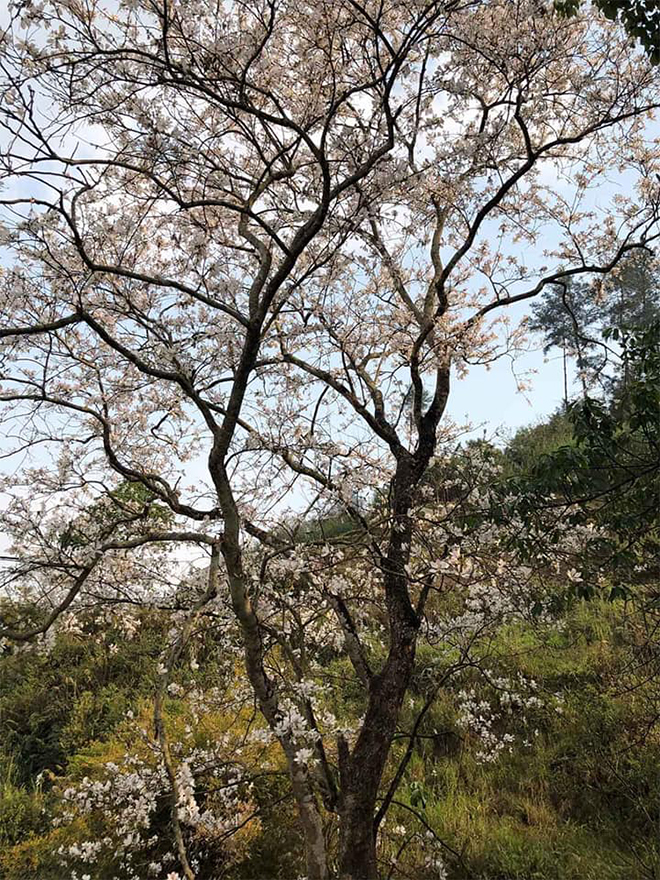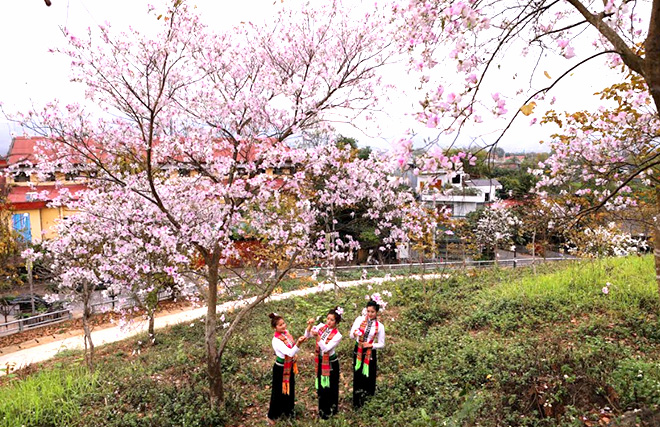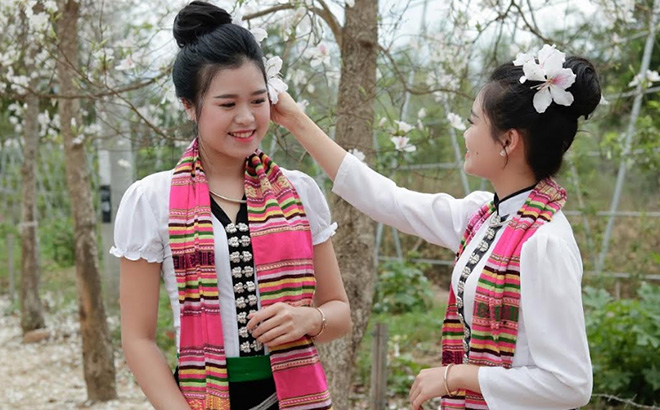 White ban flowers and Thai girls
Other news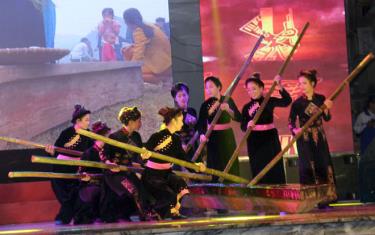 One of the activities to promote tourism of Luc Yen district is supporting the formation and operation of traditional art troupes in communes and towns.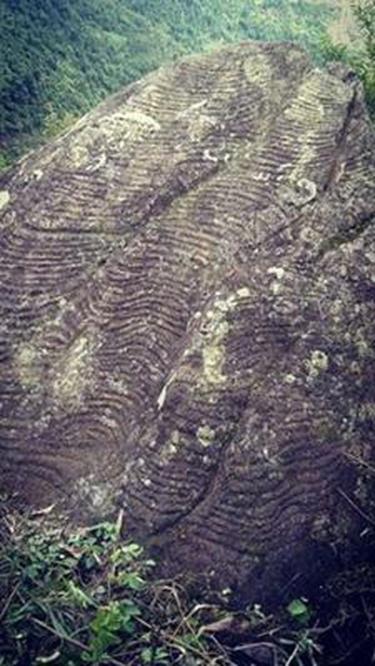 In July, the Museum of Yen Bai province coordinated with the culture and information division of Mu Cang Chai district and authorities of Lao Chai commune to expand a survey of ancient engraved rocks in Hu Tru Linh, Xeo Di Ho A and Xeo Di Ho B villages.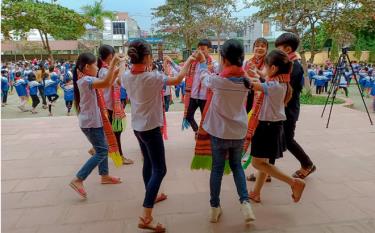 In the 2013-2014 academic year, the Education and Training Department of Nghia Lo town built a model to preserve and uphold local culture identities in schools. The model has been implemented in all schools in the town, focusing on promoting extra-curriculum educational activities.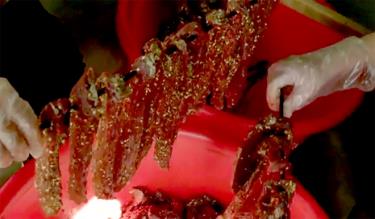 Your Vietnam experience won't be complete without nhau, eating and drinking for no particular purpose. Nhau, in turn, won't be complete without smoked buffalo.