Ban flower beautifies Nghia Lo in March
YBO - Ban (Mountain Ebony - Bauhinia variegata), a flower of the northwestern region, has become a symbol associated with the cultural and spiritual life of Thai people in the northwestern region in general and in Nghia Lo – Muong Lo in particular.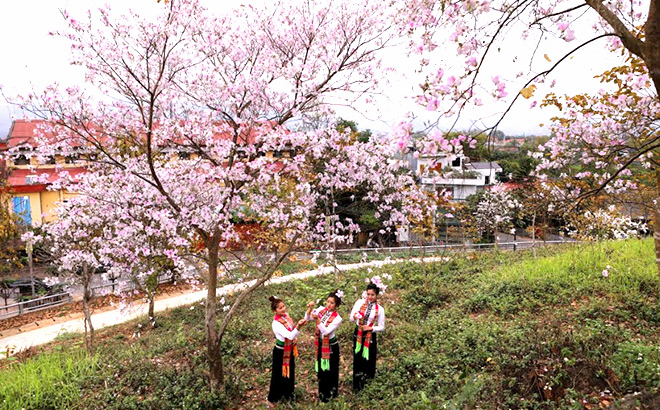 In the Thai ethnic group's language, "ban" means sweet, and thus ban flower means sweet flower. The legend of ban flower of the Thai people tells about the love of a couple who were forbidden by their parents but they still loved each other so much, so the flower's white colour symbolises the purity of Thai girls, while its purple colour symbolises the faithfulness of a couple's love. In their festivals, Thai people often give ban flower as offerings to express their aspiration to live, to love and to be grateful to their ancestors.
In Thai people's cuisine, ban flower is also a delicious and nutritious dish, and one of the unique culinary features of the Thai people, especially when it is combined with their unique spices such as "mac khen" and "cham cheo". Therefore, in the Thai daily meals or parties to welcome distinguished guests, the specialty ban flower usually leaves a deep impression on those who have once enjoyed it.
In the season of ban flower, homestay owners here are busy taking visitors to villages and places with many flowers blooming, and cooking dishes from ban flower for tourists to enjoy.
At present, Nghia Lo township has planted ban trees along streets and at offices and historical sites to preserve and promote the value of ban flower and develop tourism in the locality. For example, the 2-km street from Nghia Lo township's gymnasium to Nghia An commune creates a new impression for Nghia Lo town when the ban flower season comes, 2 years after ban trees were planted here.
In Nghia Lo, there are now many places with beautiful blooming flowers such as Kim Dong Primary School, President Ho Chi Minh Memorial House, Cang-Nghia Lo Field cultural and historical site, the township People's Committee's headquarters, and along many streets and in many offices, thus attracting tourists./.
*** Some pictures of Nghia Lo ban flowers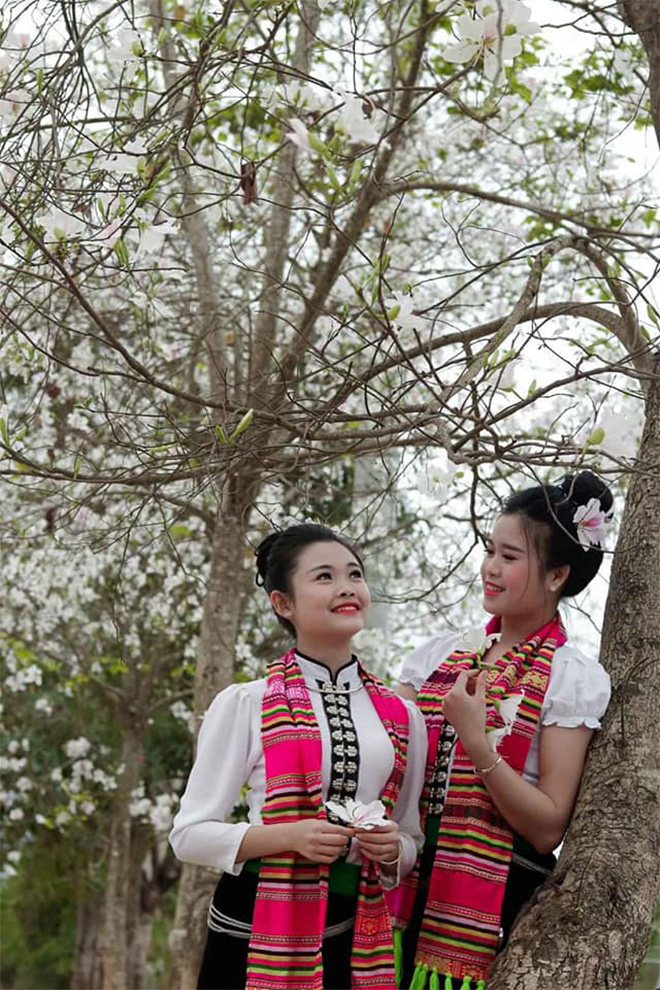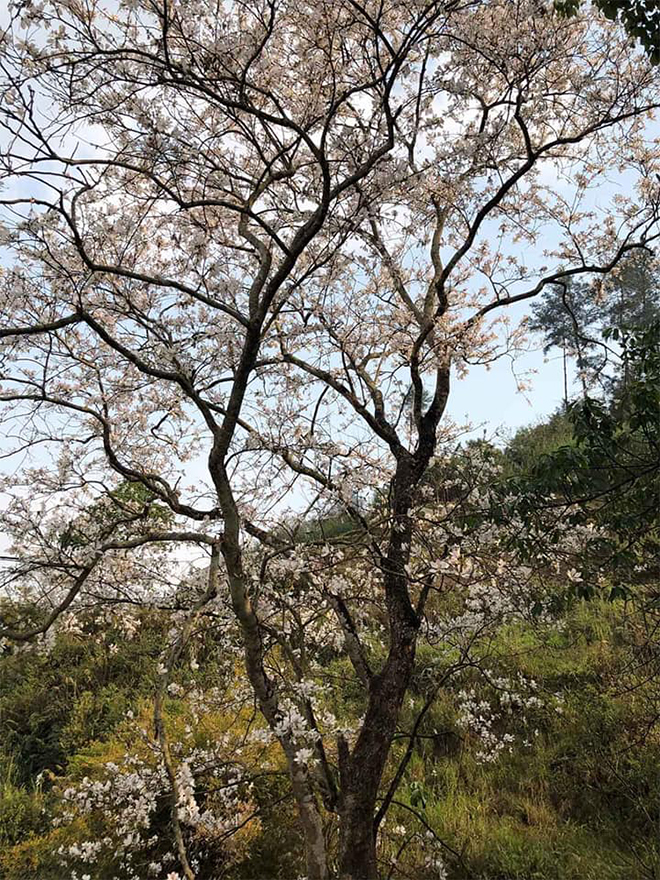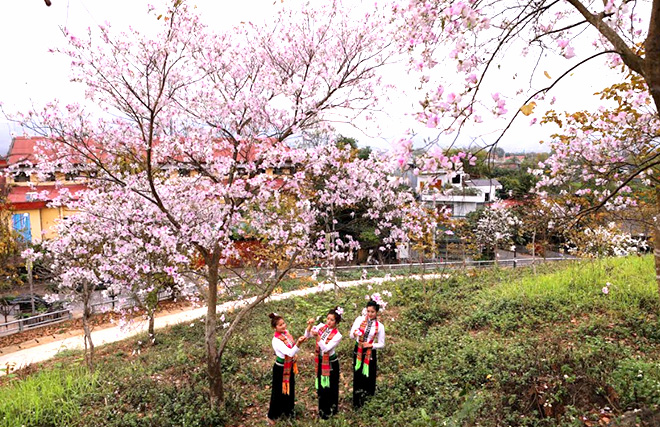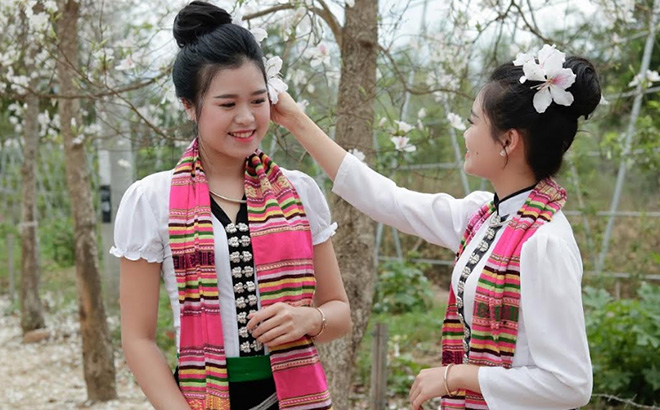 White ban flowers and Thai girls
Other news
The first Mu Cang Chai banh day (white flat and round glutinous rice cake) pounding festival was held on January 1-3 by the People's Committee of Mu Cang Chai district on the occasion of the New Year holiday.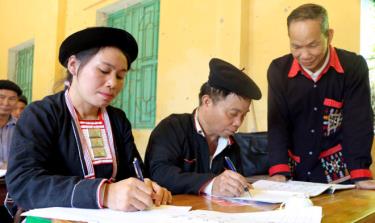 The study promotion club in Kien Thanh commune, Tran Yen district, offers classes on "Dan tinh" (gourd lute) of the Tay ethnic minority group, the Dao ethnic minority language, weaving and embroidery, with a total of 45 members.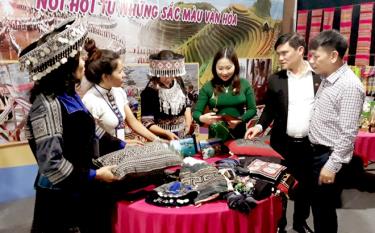 A delegation of officials from the province led by Vice Chairman of the provincial People's Committee Vu Thi Hien Hanh participated in the second Brocade Culture Festival, which took place in the Central Highlands province of Dak Nong from November 24 – 29.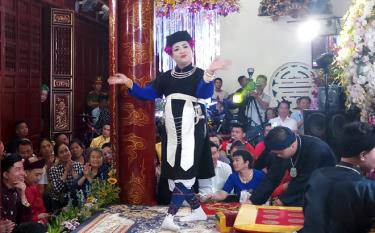 A festival featuring Mau Thuong Ngan (Mother Goddess of Forest) worshipping practices, which took place in Dong Cuong temple, Van Yen district of Yen Bai from October 19-28, attracted over 100 artists and practitioners nationwide.