Tran Yen's trade union social fund helps ease labourers' difficulties
Over the years, the Labour Federation of Tran Yen district has sped up the fundraising for the Trade Union Social Fund to care for trade union members, especially those facing difficulties.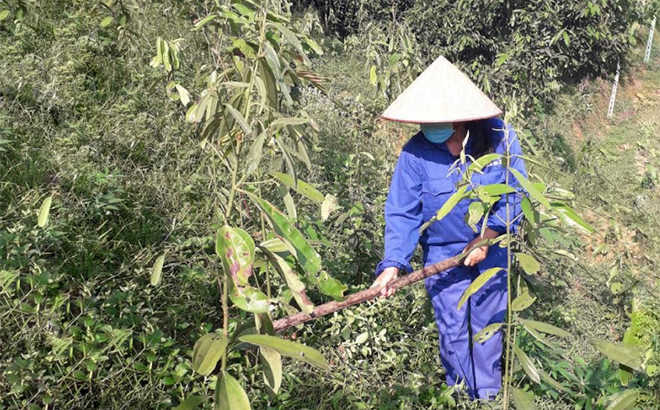 Vu Thi Mai Huong, a trade union member from Phu Lan village, Viet Thanh commune, plants cinnamon for economic development with loans from the district's Trade Union Social Fund.
Do Thi Mo, a trade union member of Tan Dong primary school in Tran Yen, suffers systemic lupus erythematosus (SLE). Her daughter carries the same disease, and her husband's job is unstable, therefore, her family mostly depends on her salary for a living. Difficult economic situation makes their wish for a stable house infeasible.
In 2019, after reviewing the list of poor trade union members in need of housing, the Tran Yen Labour Federation proposed the provincial Labour Federation provide Mo with 30 million VND from the Trade Union Social Fund to build her own house. Combining with Mo's saving and with the support of relatives, Mo managed to build a 70sq.m house.
Meanwhile, Vu Thi Mai Huong, a worker of environmental sanitation worker from Phu Lan village, Viet Thanh commune, is a single mom who has a 10-year-old daughter. With a monthly wage of 2 million VND (about 87 USD), Huong was struggling.
In 2020, Huong got a loan from the fund, from which she started developing her economic situation.
"With the 20-million-VND loan from the fund and assistance from relatives, I bought cinnamon trees to plant in a one-hectare hill farm. I hope that the farm will help my family overcome difficulties, so that I can afford my daughter's studying," said Huong.
Since 2019, the Trade Union Social Fund has mobilised the contributions from local workers and public servants to give housing support to two trade union members with 30 million VND each, and offer assistance to more than 1,000 sick members and gifts to 200 others on the traditional New Year and on the occasion of workers' month. The fund also provided 20 million VND to 25 trade union members meeting unexpected incidents to ease their difficulties.
Other news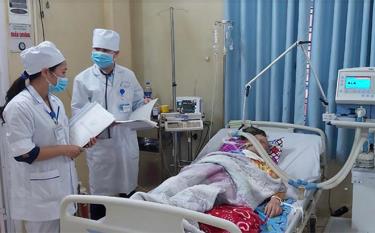 According to Yen Bai province's Social Insurance Agency, the local Health Insurance Fund pays 600-800 billion VND for medical examination and treatment each year. In many cases, patients are paid up to hundreds of millions of VND for a course of treatment.
The Women's Union in Van Yen district has been implementing a campaign on building hygienic habits for families initiated by the Vietnam Women's Union (VWU) Central Committee alongside another on building civilised lifestyle in urban and rural areas, with encouraging results.
Nearly 226,000 students in Yen Bai province officially began the 2021 - 2022 academic year on September 5 morning.
In the four waves of COVID-19 infections, the awareness, sense of responsibility, and self-consciousness of each people are an important factor helping Yen Bai province succeed in combating the pandemic so far.