Tram Tau: 54 households ask to be removed from poverty list
Monday, September 07, 2020
By August 30, there had been 54 households from six communes in the mountainous district of Tram Tau, Yen Bai province, filing requests to be removed from the poverty list this year.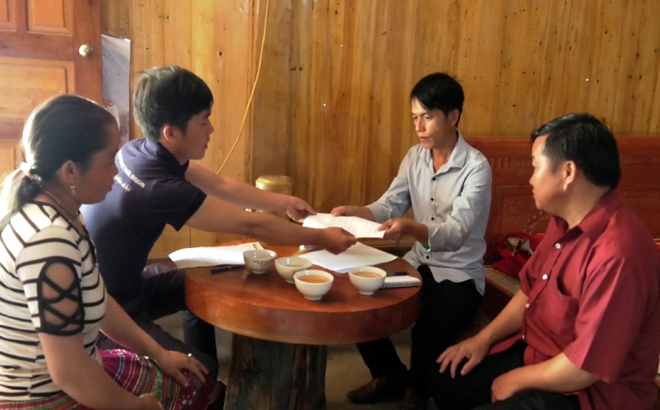 Leaders of Tram Tau commune, Tram Tau district help local poor households develop production and escape poverty sustainably.
They include 24 households in Phinh Ho commune, 17 in Tram Tau, nine in Xa Ho, two in Ban Mu, and one in Pa Lau and Lang Nhi each.
According to these families, they have been supported by various policies adopted by the Party, State and local administrations over recent years which helped them have a better life and lifted them out of poverty.
To fulfil its goals in sustainable poverty reduction in 2020, Tram Tau district plans to allocate nearly 160 billion VND funded by the State bugdet via programmes and projects to cut the poverty rate by 7.5 percent, or close to 600 households.
Tram Tau district aims to alleviate poverty by 2025.
Other news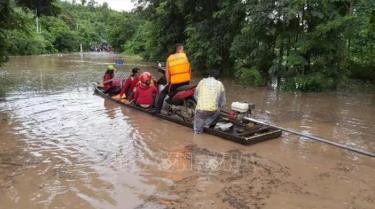 One person in the central province of Thua Thien-Hue died, another went missing in Quang Tri and 110 others were injured after storm Noul swept through the central region, reported the Office of the Central Steering Committee on Natural Disaster Prevention and Control.
Located in Yen Ninh Street, Yen Bai city, the AD English centre has attracted more than 300 students of different ages since its inception one year ago.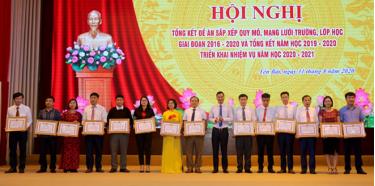 A conference reviewing a project on rearrangement of schools and classrooms in Yen Bai province for the 2016-20 period was organised by the Yen Bai People's Committee.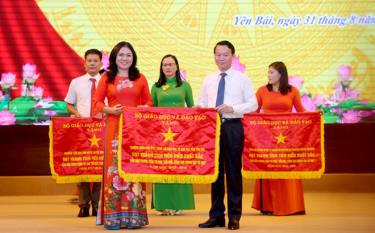 The northern province of Yen Bai actively implemented measures to diversely and effectively organise teaching and learning activities for the 2019-2020 school year amid COVID-19 complexities.