Yen Bai: All students return to school
All elementary schools and kindergartens in Yen Bai province re-opened on May 11 after three months of closure to help curb the spread of the COVID-19.
Parents make their children wear face masks when going to kindergartens
This is the third and last group of students in the province coming back to school, after the first group on April 23 and the second on May 4. It comprised of students from first to fourth grade, along with those between age 2 and 5.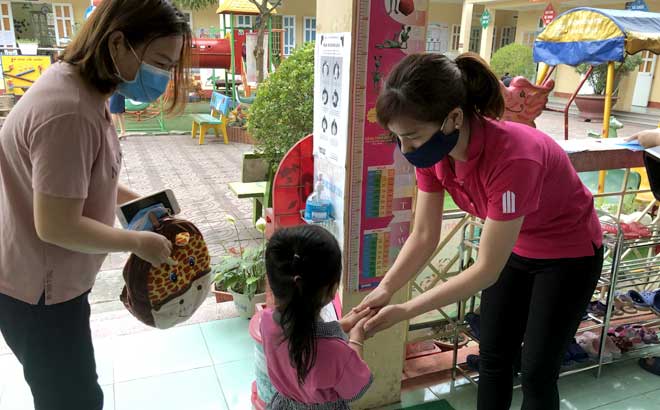 Before entering their classrooms, students are guided to follow six steps of hand-washing.
Per guidelines of the Prime Minister, social distancing measures are lifted at school, thus schools should adapt to the new normal circumstances. However, the provincial education and training sector advised schools to closely follow preventive measures.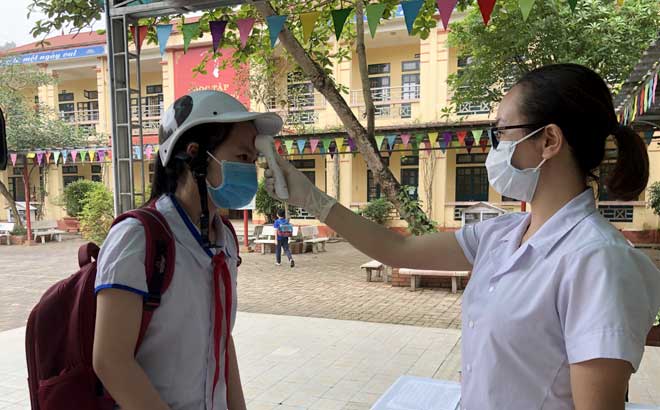 Even if taking body temperature is now non-compulsory, many schools still measure students' temperature before class./.
Accordingly, large-scale cleanups and sterilisation were conducted at schools. All students wear face masks and have their temperature checked. They are asked to wash their hands frequently and refrain from taking part in large groups and extracurricular activities.
Thanh Chi, Duc Toan, Manh Cuong
Other news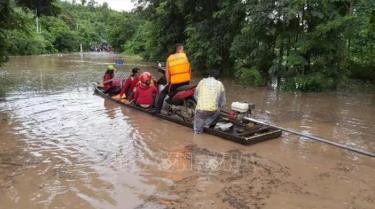 One person in the central province of Thua Thien-Hue died, another went missing in Quang Tri and 110 others were injured after storm Noul swept through the central region, reported the Office of the Central Steering Committee on Natural Disaster Prevention and Control.
Located in Yen Ninh Street, Yen Bai city, the AD English centre has attracted more than 300 students of different ages since its inception one year ago.
By August 30, there had been 54 households from six communes in the mountainous district of Tram Tau, Yen Bai province, filing requests to be removed from the poverty list this year.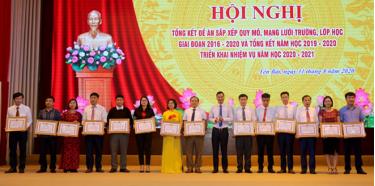 A conference reviewing a project on rearrangement of schools and classrooms in Yen Bai province for the 2016-20 period was organised by the Yen Bai People's Committee.