Yen Bai: "Flowers" blossoming amidst pandemic
The COVID-19 pandemic was like a test of the heart. Together with the whole country, the "flowers" of good deeds in Yen Bai have blossomed with the spirit of "solidarity" for the community, ready to help each other overcome difficulties on the front of the disease prevention.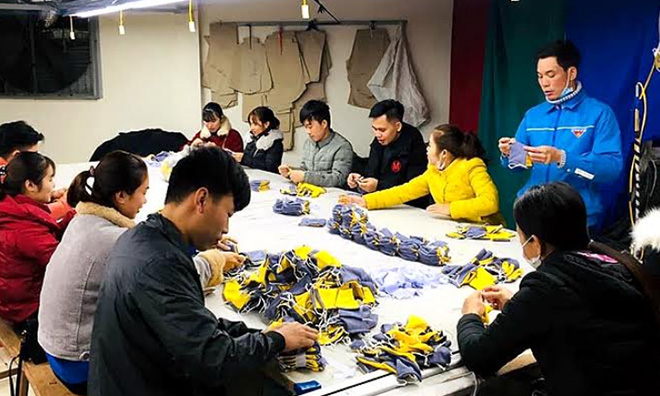 Youth union members of Nghia Lo town partner with Cam Huong tailor shop to produce 12,000 cloth masks and give to residents for free
When the COVID-19 broke out, people rushed to buy masks, causing a shortage of supply and a price fever. Mass organisations such as the provincial Youth Union and Women's Union raised public awareness of the COVID-19 prevention and control, and took the lead in a campaign to sew and distribute masks for free.
Youth union members in Nghia Lo town partnered with Cam Huong tailor shop to make and hand over 12,000 masks to residents. The youth union of Tran Nhat Duat high school in Yen Binh district also gave away 800 masks and 15 bottles of dry hand sanitiser for free. Yen Bai women sew more 160,000 cloth masks to give them to women and people.
In particular, many collectives and individuals voluntarily joined hands to fight the epidemic.
Vu Thi Thao, 80, residing in Yen Binh town, Yen Binh district, spent her salary of over 2 million VND to support the effort. Nguyen Binh Minh, 8, from Yen The town, Luc Yen district, also emptied his piggy bank to contribute money to the fight. Singer Khac Viet gave 10,000 medical masks to Yen Bai residents, and many, many other "flowers" of good deeds to count. No matter big or small, such deeds reminded each other about the sense of solidarity in the fight against the COVID-19.
Vietnam has so far basically contained the epidemic, and life has returned to normal again. In hard times, blossoming "flowers" of good deeds will be recognised by the community forever to remind each other about solidarity and cooperative spirit to combat the pandemic.
Other news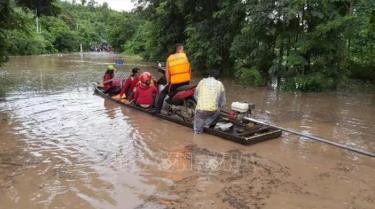 One person in the central province of Thua Thien-Hue died, another went missing in Quang Tri and 110 others were injured after storm Noul swept through the central region, reported the Office of the Central Steering Committee on Natural Disaster Prevention and Control.
Located in Yen Ninh Street, Yen Bai city, the AD English centre has attracted more than 300 students of different ages since its inception one year ago.
By August 30, there had been 54 households from six communes in the mountainous district of Tram Tau, Yen Bai province, filing requests to be removed from the poverty list this year.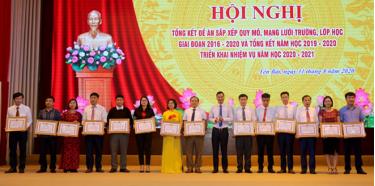 A conference reviewing a project on rearrangement of schools and classrooms in Yen Bai province for the 2016-20 period was organised by the Yen Bai People's Committee.