Yen Bai's health sector works to ensure warm, safe Tet for residents
Wednesday, January 19, 2022
YBO - Medical stations in Yen Bai province have actively raised public awareness of fighting winter-spring diseases that potentially cause food poisoning, enhanced epidemiological supervision, especially the COVID-19 pandemic in towns, wards and communes.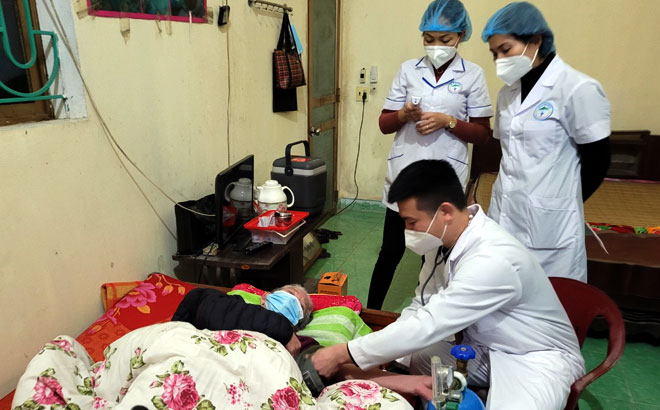 Staff of medical centre in Yen Binh district check health and give vaccine shots to the elderly at home.
Director of the provincial Department of Health Le Thi Hong Van said all local medical establishments will work round-the-clock to offer medical emergency aid, health check-ups and treatment, as well as improve treatment quality at all levels. Special attention will be given to caring and treating patients in hospitals during Lunar New Year (Tet) festival.
At the same time, the sufficient supply of medicines and medical equipment will be ensured from hospitals at the grass roots level to those at levels 1, 2, 3. The provincial-level hospitals must make thorough preparations to stay ready to response when the pandemic occurs and provide support for those at lower level.
Accordingly, medical units must promptly discover COVID-19 cases, prepare medicines and equipment to fully deal with infection hotspots.
The provincial diseases control centre and medical centres in Yen Bai city, districts and townships will establish mobile teams to respond to hotspots when requested, inspect food hygiene and safety in wholesale markets, food outlets and eateries to prevent the transmission of diseases through digestive tract and food poisoning.
On the occasion, the general hospital in Nghia Lo township is treating over 200 in-patients, half of them suffer from COVID-19. Its leaders asked departments to fully prepare medicines, medical supplies and equipment to serve first aid and treatment; arrange more mobile staff in case of a spike in the number of patients coming for check-ups and treatment.
Director of Tran Yen district medical centre Dao Thanh Quyet promised that all patients coming there will receive timely first aid and treatment. In case they are transferred to other medical stations, regulations will be followed. Staff and medicines are always available for out-of-hospital emergency.
As for the fight against COVID-19, together with close supervision at high-risk areas, the centre directed communal medical stations and general clinics to regularly report the situation and deploy more staff when necessary.
Dong Tam ward is one of the highly populated areas in Yen Bai city. More residents are expected to return home for Tet.
Head of the local medical station Bui Thi Bich Hoi said the station already built a plan to ensure operations round the clock to receive health declarations, collect samples for testing from those returning on the occasion, as well as update information about the pandemic on Zalo group.
Other news
Yen Bai province's learning encouragement association has opened five classes on Nom-Dao writing (ancient Vietnamese and Dao ideographic scripts).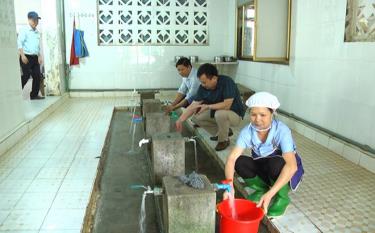 A project on expanding the scale of rural clean water and sanitation programme with loans from the World Bank has been carried out in 21 disadvantaged provinces in the northern mountainous, Central Highlands and south central regions since 2016.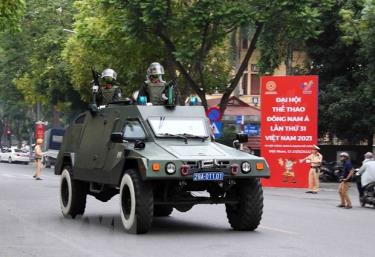 The Hanoi Police on April 29 launched a campaign to maintain security and social order during the 31st Southeast Asian Games (SEA Games 31), the region's biggest sport events.
The Women's Union of Yen Bai province has launched a campaign themed "Building the family of 5 nos, 3 cleans", which means no poverty, no law violations and social evils, no domestic violence, no violation of population policy and no children who are malnourished and drop out of school; clean house, clean kitchen and clean alley.