Yen Bai pilots the implementation of a set of good behaviour within the family
Tuesday, October 19, 2021
YBO - Yen Bai is one of 12 provinces selected by the Ministry of Culture, Sports and Tourism to pilot the implementation of a set of good behaviour within the family.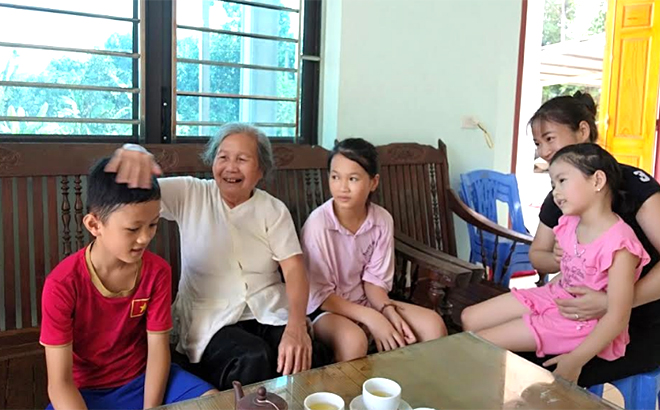 A family of four generations living in harmony in Xuan Ai commune, Van Yen district.
Xuan Ai and Lam Giang communes of Van Yen district were chosen to carry out first.
Each commune selected 300 households with young, middle-aged and elderly families; and representing occupational, religious and ethnic groups. Priority will be given to villages and areas of ethnic minorities.
There are 21 households of only one generation, 201 ones of two generations and 78 of three generations in Lam Giang commune.
The number of representatives belonging to the husband and wife group registered to take part in the programme is 102 people; parents and grandparents group 92 people; children and grandchildren group 61 and brothers and sisters group 44 people.
Xuan Ai commune has piloted the implementation in Song Hong village and Trung Tam village - these are the 2 villages with the number of households that have been honoured with the "cultural family" status which is presented to families that meet particular criteria including having a happy and harmonies family. Participants in the programme are 55 households with one generation, 181 households with two generations and 66 households with three generations.
The number of registered representatives belonging to the husband and wife group is 87 people; parents and grandparents group 85; children and grandchildren group is 66 and brothers and sisters group is 62.
Specific criteria have been issued including faithful husband and wife behaviour, parents and grandparents set good examples in treatment with their children, children showed respect to their grandchildren and grandparents; harmonious behaviour between brothers and sisters.
After three years of implementation, the localities have carried out eight community activities on the topic of behaviour in groups of parents, grandparents, couple, offspring, brothers and sisters in the two communes.
Results from evaluation for 600 households registered to participate in the pilot implementation showed that most of them have actively responded with a high sense of responsibility in line with the criteria of each target group. Of which, Xuan Ai commune has 259 out of 300 households, reaching 86.3 percent while Lam Giang commune has 259 out of 300 households, accounting for 90.3 percent.
Through the implementation of the set of criteria, family conflicts have decreased gradually, members have united and helped each other more in daily life. People are also aware that it is a part of emulation movements, improving spiritual life, contributing to increasing labour productivity, improving material life for the community.
Other news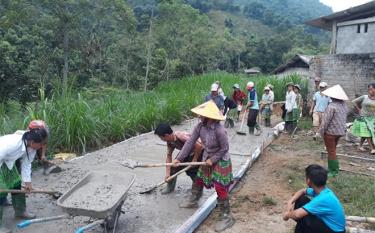 Thanks to efforts to improve civil servants' attitude and performance while serving people and to practice grassroots democracy, the political system at all levels in Tran Yen district of Yen Bai province has substantially reformed mass mobilisation activities.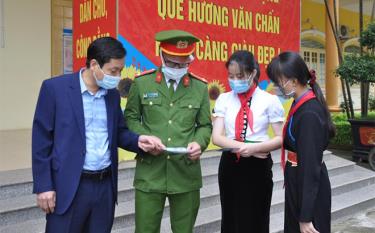 The council for coordination in law dissemination and education of Yen Bai province held a ceremony in Van Chan district on November 1 to launch the action month for the Vietnam Law Day (November 9). Since then, agencies and localities across the province have been taking various measures to popularise the Law Day and legal documents via their portals, meetings, and other activities.
The General Hospital of Yen Bai province has held a forum on science - technology development and application during 2016 - 2021.
The Chairman of the People's Committee of Yen Bai city has held a dialogue with local youngsters on the topic of "city youth joins hands in building new-styled rural areas, civilised urban areas, boosting economic development and charity activities for the community".