Yen Bai works to improve health, intellectual standards for ethnic minority locals
YBO - Despite having to face numerous difficulties and challenges, all the communes in the northern mountainous province of Yen Bai have had primary schools and health facilities. The province has supported tuition fees for more than 535,000 students and lunches for kindergarten children aged 3-5 years, besides offering preferential policies for semi-boarding schools.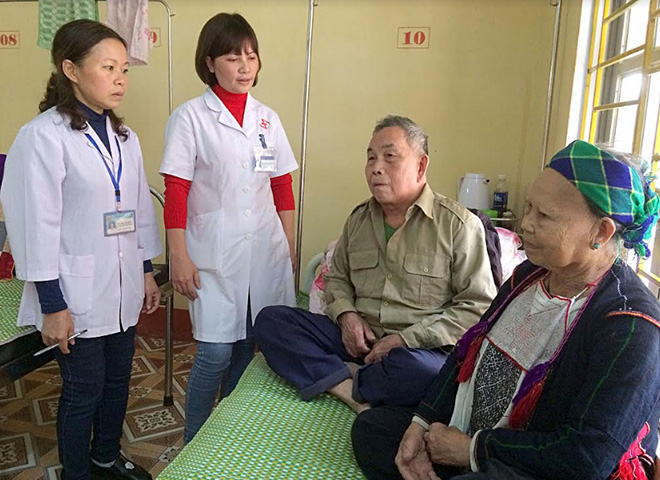 Heath workers at Van Yen medical centre visit ethnic minority patients being treated at the centre.
Local authorities have paid due attention to the development of education in ethnic minority areas, especially reorganising the network of schools and classrooms in the 2016-2020 period. The project has brought 7,690 ethnic minority students from more than 250 small schools to larger ones with better learning conditions.
Currently, the province has nine boarding schools for ethnic minority people with 88 classes and 2,965 students, including seven secondary schools with 64 classes and 2,144 students, and two high schools with 24 classes and 821 students.
The locality is home to more than 50 semi-boarding schools with 24,540 students, including 4,126 getting assistance under the Government's Decree 116/2016/ND-CP. The number of semi-boarding students increases 10 percent annually.
The implementation of policies on population and health care for ethnic minorities has received great attention from local authorities.
The province has also increased investment in infrastructure, equipment and human resources for health facilities.
Medical centres from the grassroots levels are offering health check-ups and treatment for the poor and vulnerable groups.
Over the past five years, the province has supported the purchase of over 1.6 million health insurance cards for poor and nearly-poor people, ethnic minorities, social welfare beneficiaries, children under six years old, and low-income farmers.
Other news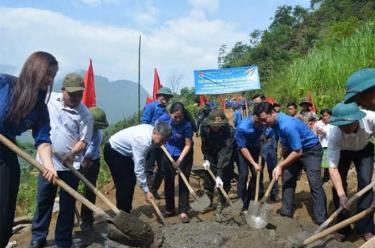 Activities in the summer volunteer youth campaign are being carried out simultaneously and creatively that suit local conditions.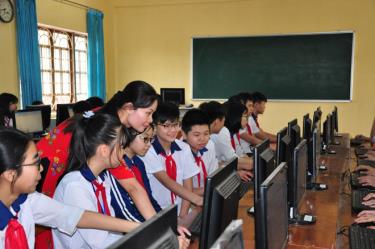 According to the Yen Bai Department of Education and Training, a provincial-level contest to select excellent secondary students in the school year 2019-2020 ended, with 258 awards presented including nine first, 39 second, 74 third and 136 consolation prizes.
With her courage, confidence and acumen, Trieu Thi Minh Hien, a farmer from Son Trung village, Mai Son commune, Luc Yen district who used to work full-time on the farms, has become a successful businesswoman highly regarded by local people and authorities.
In the recent past, Yen Bai province has harnessed resources for promoting the expanded immunisation programme. Aside from opportunely providing sufficient vaccines, other supplies and funding, all-level authorities, sectors, organisations and localities have coordinated in steering and organising the programme implementation.