Yen Bai: 3,200 gifts to be given to poor people at zero-priced supermarket
YBO - A total of 3,200 gift packages are set to be given away to the poor at a store offering groceries free of charge which has been jointly launched by the Asia – Pacific Investment JSC, Yen Bai provincial Women's Union, and Nghia Lo township People's Committee in Nghia Lo township.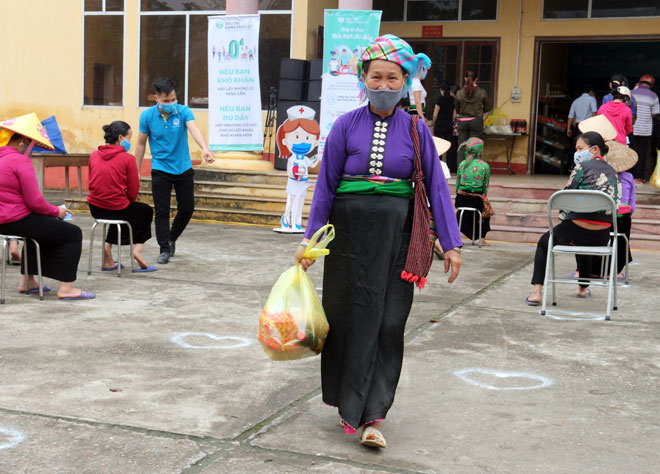 Local people are happy with practical support in difficult time due to the COVID-19 pandemic.
Selling everything for zero dong, Sieu Thi Hanh Phuc (Happiness Supermarket) is expected to be open for two or three months.
The store aims to provide neccessities, such as rice, fish sauce, cooking oil, instant noodle, spices, sugar, chicken eggs, to people in need in Nghia Lo township and surrounding areas during the COVID-19 pandemic.
Beneficiaries are poor households, the unemployed and labourers with their earnings decreased significantly due to impacts of COVID-19 pandemic in communes, wards in Nghia Lo township and communes in Van Chan and Tram Tau districts.
They are allowed to choose any goods available in the store that they want to, with a total value of each gift worth around 100,000 VND (4 USD).
To ensure physical distancing, the store receives between 50-100 visitors each day.
Other news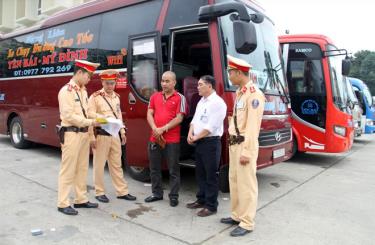 In 2020, the communications on traffic order and safety in Yen Bai were implemented among all levels, sectors and local residents, while emulation movements were launched to create motivation for them to engage in the work.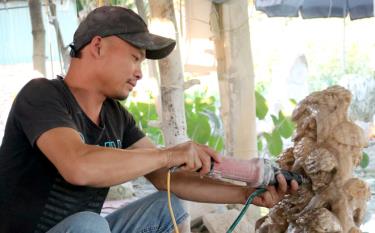 Born into and growing up in a farmer family in Luc Yen district, Hoang Xuan Khuc has become the owner of Khuc Sen stone carving factory in Tran Phu village, Minh Xuan Commune. He has proved that by working hard and persistently pursuing one's passion, anyone can get opportunities to become rich.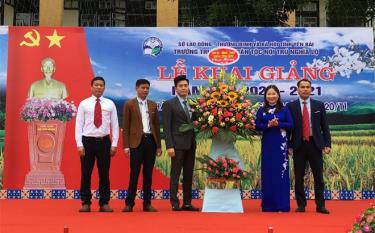 In the new 2020-2021academic year, the Nghia Lo Boarding School for Ethnic Students in Yen Bai province has 81 classes with nearly 3,000 students, including 475 newcomers and over 300 boarding students.
Chu Van An High School in Van Yen district of northern Yen Bai province, formerly known as Van Yen High School, was established in August 1970. There were only six teachers and 99 students at the time, and they had to work in thatch and bamboo classrooms.