Yen Bai: 3,200 gifts to be given to poor people at zero-priced supermarket
YBO - A total of 3,200 gift packages are set to be given away to the poor at a store offering groceries free of charge which has been jointly launched by the Asia – Pacific Investment JSC, Yen Bai provincial Women's Union, and Nghia Lo township People's Committee in Nghia Lo township.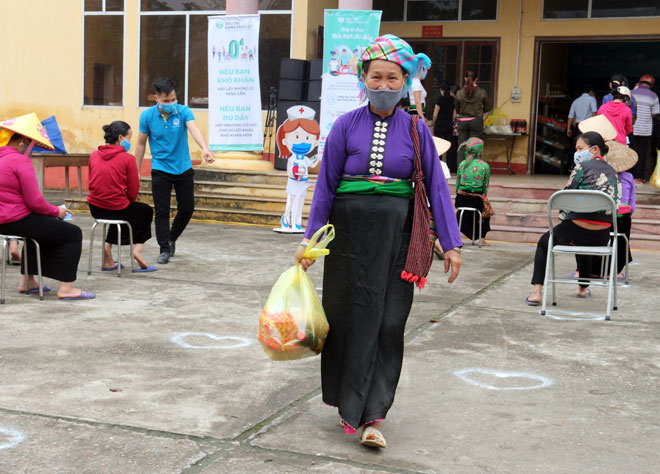 Local people are happy with practical support in difficult time due to the COVID-19 pandemic.
Selling everything for zero dong, Sieu Thi Hanh Phuc (Happiness Supermarket) is expected to be open for two or three months.
The store aims to provide neccessities, such as rice, fish sauce, cooking oil, instant noodle, spices, sugar, chicken eggs, to people in need in Nghia Lo township and surrounding areas during the COVID-19 pandemic.
Beneficiaries are poor households, the unemployed and labourers with their earnings decreased significantly due to impacts of COVID-19 pandemic in communes, wards in Nghia Lo township and communes in Van Chan and Tram Tau districts.
They are allowed to choose any goods available in the store that they want to, with a total value of each gift worth around 100,000 VND (4 USD).
To ensure physical distancing, the store receives between 50-100 visitors each day.
Other news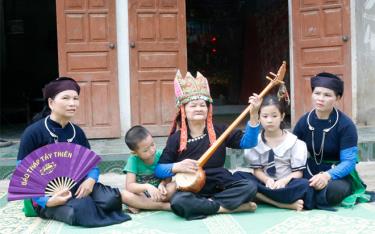 During her 80 years of life, Hoang Thi Quan has almost four decades as a master of the "Then" singing and become a famous "Then" practitioner in Van Yen - the land of cinnamon.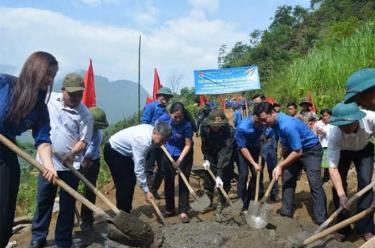 Activities in the summer volunteer youth campaign are being carried out simultaneously and creatively that suit local conditions.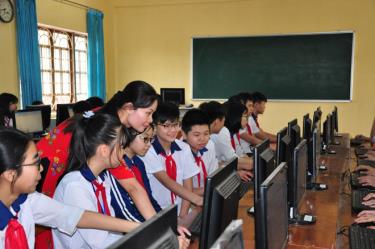 According to the Yen Bai Department of Education and Training, a provincial-level contest to select excellent secondary students in the school year 2019-2020 ended, with 258 awards presented including nine first, 39 second, 74 third and 136 consolation prizes.
With her courage, confidence and acumen, Trieu Thi Minh Hien, a farmer from Son Trung village, Mai Son commune, Luc Yen district who used to work full-time on the farms, has become a successful businesswoman highly regarded by local people and authorities.