Luc Yen: 8-year-old boy donates all savings to COVID-19 relief efforts
YBO - This special donor was Nguyen Binh Minh, an 8-year-old boy who is a second grader of Tran Phu Primary School in Yen The township, Luc Yen district.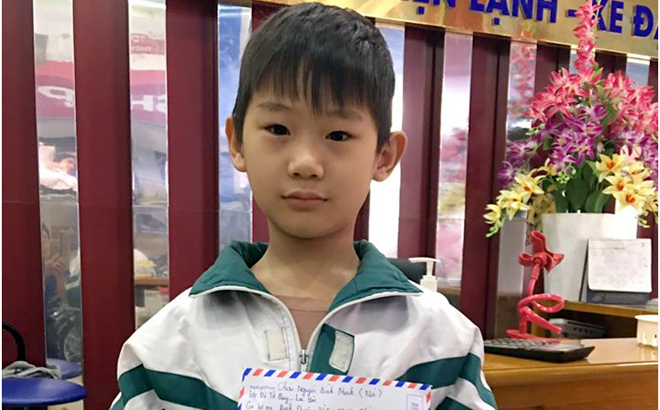 The money donated by Nguyen Binh Minh is put inside an envelop.
One March 25, a charity group of Luc Yen district announced that it had received contribution from a special person who is its youngest donor so far.
Head of the group Nguyen Van Hung said though it was raining in the morning, the small boy put on his rain coat and came to his house to donate 220,000 VND for purchase of protective gears for local doctors who are on the frontline of the battle against the novel coronavirus disease (COVID-19).
The boy's act of kindness has deeply touched his heart, Hung said.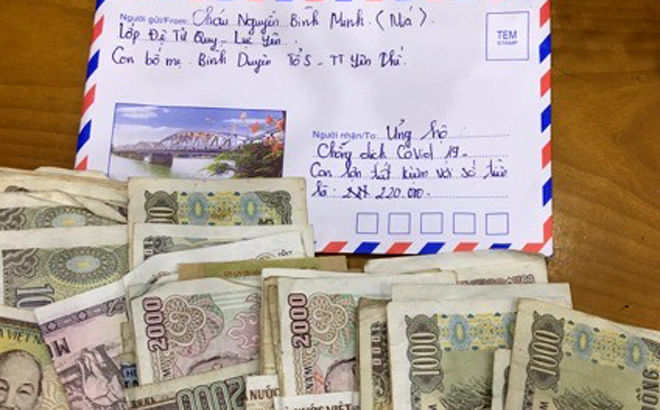 Minh, whose nickname is Mia at home, is the son of the couple – Mai Thi Duyen and Nguyen Thanh Binh – in residential group No.5, Yen The township, Luc Yen district.
Lately, Minh watched TV seeing medical workers and doctors have been working hard to fight the pandemic. He happened to see a Facebook post of the Luc Yen charity group calling for donations to buy protective gears for doctors in the province. He was very moved by the call and decided to open his piggy bank to donate all his savings for the campaign.
The amount of money may be just small but his act is beautiful. He is worth a mirror for people to follow amid the COVID-19 control and prevention efforts.
Duy Khanh
Other news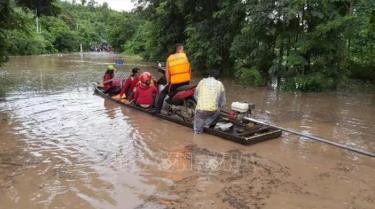 One person in the central province of Thua Thien-Hue died, another went missing in Quang Tri and 110 others were injured after storm Noul swept through the central region, reported the Office of the Central Steering Committee on Natural Disaster Prevention and Control.
Located in Yen Ninh Street, Yen Bai city, the AD English centre has attracted more than 300 students of different ages since its inception one year ago.
By August 30, there had been 54 households from six communes in the mountainous district of Tram Tau, Yen Bai province, filing requests to be removed from the poverty list this year.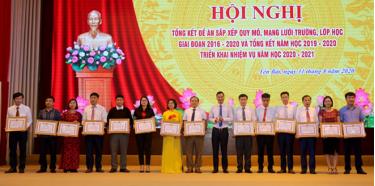 A conference reviewing a project on rearrangement of schools and classrooms in Yen Bai province for the 2016-20 period was organised by the Yen Bai People's Committee.