Yen Binh launches project on growing material forest, developing non-wood products
YBO - Since 2014, a project on planting industrial material trees and developing non-wood products spanning over 600 ha, invested by Tan Thanh An Construction and Trade Company, has been underway in Tien Phong village, Xuan Long commune, Yen Binh district.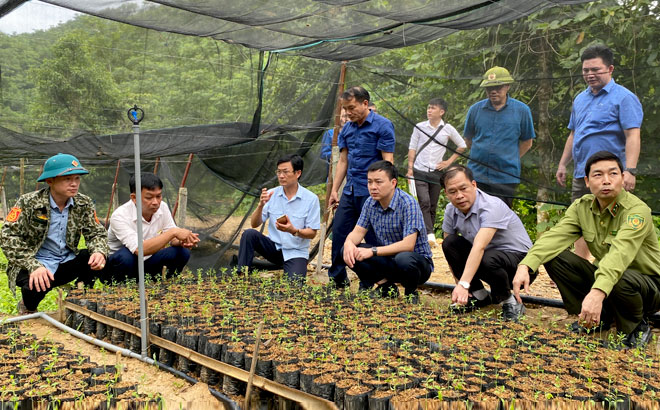 Leaders of Yen Binh district visit a nursery of Tan Thanh An Construction and Trade Company.
In the first year of the project, the company primarily planted acacia mangium. In 2019, following the exploitation of acacia forests, various types of trees like sandalwood, fragrant rosewood, cinnamon, and superlative trees, orchards, and herbal plants, among others, were grown on the land, covering 543.4 ha.
At present, the trees are growing well, especially sandalwood and cinnamon. The firm also maintains two nurseries with a combined capacity of nearly 3 million saplings, to meet forestation demand in the locality.
The project creates temporary and regular jobs for between 1,000 and 1,500 local workers, with an average monthly salary of 7.5 million VND per person.
Other news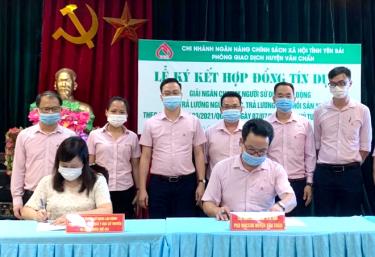 The fourth wave of COVID-19 pandemic has been causing large-scale impacts, thus hindering the sale of advantageous products of enterprises in the province such as pressed wood, tea, tapioca starch, porcelain insulators and stone powder. The endurance of local enterprises operating in tourism, catering, accommodation and transportation has also reached their limits when they have to suffer long-lasting, smoldering negative impacts.
Leaders of some sectors in Yen Bai province and 500 delegates in 400 places nationwide attended a webinar on September 9 to discuss the enhancement of Vietnam - Africa agricultural cooperation for common sustainable development.
The second Vietnam Summit in Japan is set to be held virtually on November 20-21 under the endorsement of the Embassy of Vietnam in Japan and the Vietnam National Innovation Center (NIC).
Two products of Yen Bai province have been named among outstanding industrial products in rural areas this year of the country.