Hung Khanh commune moves to improve value of Bat Tien tea product
YBO - The "Bat tien" green tea product of Tran Yen district's Hung Khanh commune was recognised as a three-star OCOP product in 2020.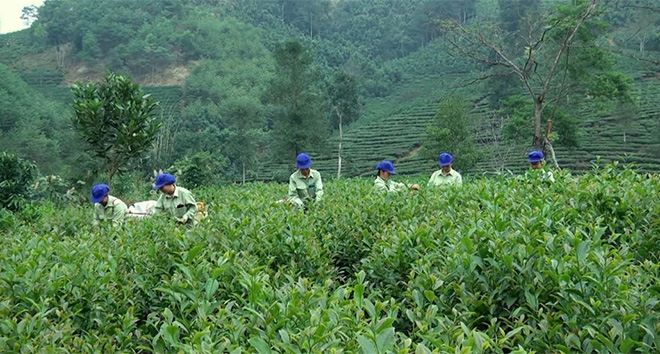 Members of Khe Nam Tea Co-operative are harvesting tea in the spring crop.
Tran Thi Hanh's family in Khe Nam hamlet has planted tea trees since the 1970s. Hanh and some households in the hamlet shifted the planting of tea trees in midland areas to the cultivation of high-quality Bat Tien tea trees to meet the market demand.
Hanh also actively participated in training courses on growing, caring for, and applying the process of growing tea in accordance with VietGAP standard, so all Bat Tien tea products are purchased under orders.
The use of new varieties and new cultivation methods have helped improve the value of the tea tree, creating excitement for local tea farmers.
There are more than 87 ha of tea trees for trade in Hung Khanh commune, with the involvement of 100 households, including 20 ha of Bat Tien green tea meeting VietGAP standards, mainly in Khe Nam hamlet. Most tea growers in the commune have applied scientific advances and modern techniques to planting, caring for and harvesting.
From models of growing and processing tea in line with regulated standards, Hung Khanh commune established Khe Nam Tea Co-operative with 30 members. Harvested tea is gathered at the co-operative's processing facility. The processing system consists of three tea driers and six crushers. Each day, the cooperative can process a maximum of 200 kg of dry tea.
By strictly abiding by the tea production process in line with VietGAP standard, tea products made by the co-operative have been sold with high prices, ranging from 150,000 to 250,000 VND per kg, higher than the previous time. Khe Nam Tea Co-operative has also developed the trademark "Bat Tien Hung Khanh green tea" and registered a traceability stamp.
Tran Van Tam, Chairman of the Hung Khanh commune People's Committee said the locality has planned to plant five more hectares of Bat Tien tea trees in 2021, and the area is hoped to increase to 50 ha in 2025.
Khe Nam Tea Cooperative will pay attention to improving the quality of its product, towards expanding the market for the product.
Other news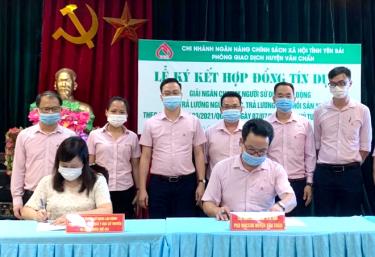 The fourth wave of COVID-19 pandemic has been causing large-scale impacts, thus hindering the sale of advantageous products of enterprises in the province such as pressed wood, tea, tapioca starch, porcelain insulators and stone powder. The endurance of local enterprises operating in tourism, catering, accommodation and transportation has also reached their limits when they have to suffer long-lasting, smoldering negative impacts.
Leaders of some sectors in Yen Bai province and 500 delegates in 400 places nationwide attended a webinar on September 9 to discuss the enhancement of Vietnam - Africa agricultural cooperation for common sustainable development.
The second Vietnam Summit in Japan is set to be held virtually on November 20-21 under the endorsement of the Embassy of Vietnam in Japan and the Vietnam National Innovation Center (NIC).
Two products of Yen Bai province have been named among outstanding industrial products in rural areas this year of the country.