Cuong Thinh develops cultivation of herbal plants
Wednesday, March 24, 2021
Many households in Cuong Thinh commune of Tran Yen district in Yen Bai have grown "la khoi" (Ardisia silvestris) for use as herbal plant.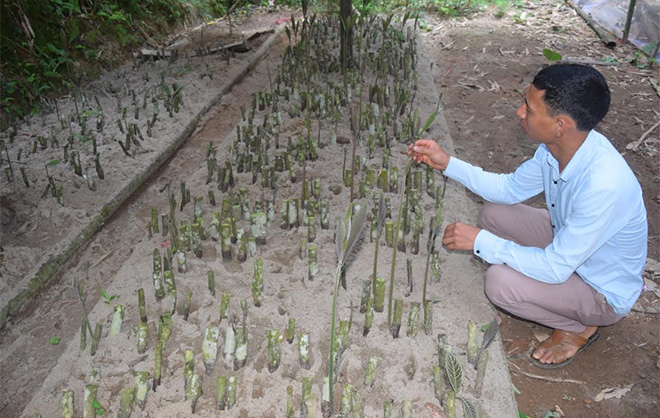 People in Cuong Thinh commune, Tran Yen district prepare seeds to plant la khoi.
The plant is used as a cure for digestive and stomach diseases. It is fond of humidity and suitable for growing under other trees, so its cultivation allows the optimal use of land.
After 6 or 8 months, the leaves can be harvested with two batches during three months, yielding 70-80 kg of fresh leaves per "sao" (equivalent to 360 sq.m).
They are sold at the price of 30,000 VND per kg, while dried leaves are valued at 220,000-250,000 VND per kg. Each sao generate earnings about 1-1.3 million VND per month.
Some families owning a large area of land under the plant rake in hundreds of millions of VND annually, for example Pham Ba Chien in Dam Hong hamlet; Bui Thi Son and Nguyen Van Nhat in Dong Lan hamlet and Pham Van Hung in Dong Chuoi.
The commune to date has more than 90 households growing "la khoi" with a combined area of 22.96 ha. The area of over-one-year-old trees stands at 12 ha, generating 60 tonnes of fresh leaves per year.
In Cuong Thinh commune, seven cooperative groups have been formed to assist each other in the farming of the plant and to form a production chain for sustainable development, thus creating jobs and raise local people's income.
Other news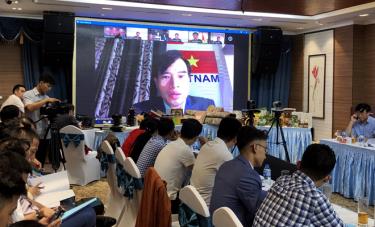 A trade promotion event in Yen Bai is scheduled to take place on October 28 via videoconference.
In 2019 and 2020, Van Yen district had 15 products meeting standards of the "One Commune, One Product" (OCOP) programme as recognised by the Yen Bai provincial People's Committee. It is expected to have from six to eight more qualified products by the end of 2021.
In the first nine months of 2021, Party organisations and Party cells in Yen Bai city in the province of the same name presented badges of Party membership to 471 members.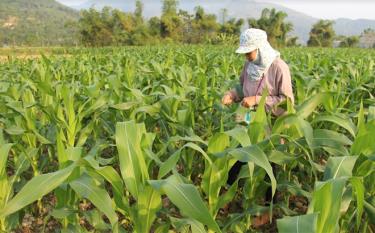 Yen Bai province has set a target to cultivate over 9,920 ha of farmland in the winter crop of 2021, raking in an estimated economic value of about 300 billion VND (13.16 million USD), or approximately 30 million VND per ha.