Yen Bai: 37 products registered for intellectual property protection
Monday, December 19, 2022
YBO - Yen Bai has 37 specialties and key products registered for intellectual property protection, including 10 geographical indication-registered products, 17 trademark-certificated products, and 10 products registered for collective trademark.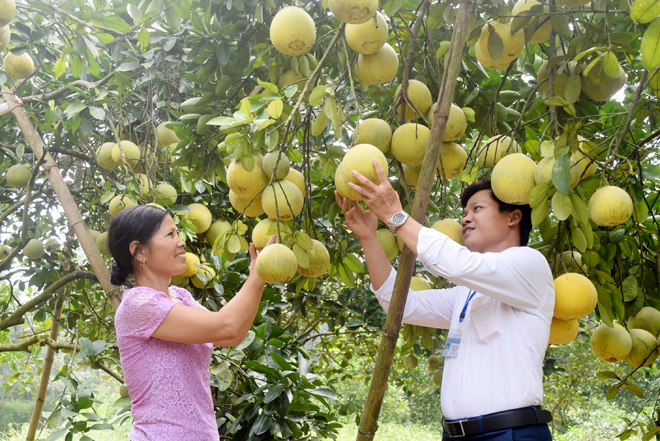 Dai Minh pomelo
A number of concentrated, intensive and large-scale production areas have been developed in the locality, including a cinnamon growing area with a total area of over 81,000 ha, nearly 10,000 ha of tao meo (docynia), 10,000 ha of fruit trees, over 1,000 ha of mulberry.
Other key products of the locality are Tu Le sticky rice of Tu Le commune, organic Shan tea of Van Chan and Tram Tau district, Dai Minh pomelo, Lam Thuong duck, and various types of medicinal plants.
The geographical indication-registered products include Van Yen cinnamon, Muong Lo rice, Shan Tuyet tea in Suoi Giang (Van Chan), among others. Meanwhile, the trademark-certificated products are Mu Cang Chai docynia, Dai Minh pomelo (Yen Binh), and Lam Thuong duck, and others
Luc Yen orange, Gioi Phien vermicelli and Han Da green tea are three among the products registered for collective trademark.
Other news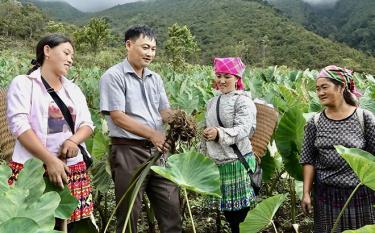 Tram Tau district has rolled out favourable policies to help local strong products meet criteria of the One Commune One Products (OCOP) programme. Many plants have become commodities of high economic value.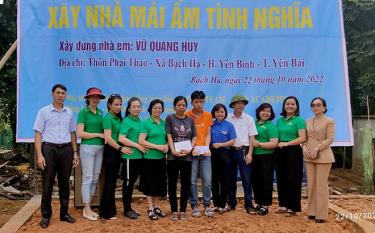 YBO – Along with great contributions to socio-economic development, businesses and entrepreneurs in Yen Bai province have actively provided support for the locality's social welfare work.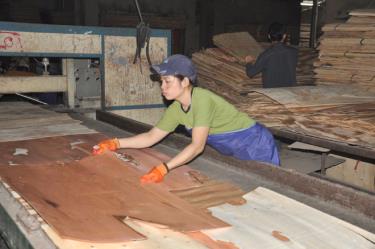 Yen Bai province granted registration certificates to 27 new enterprises in the first two months of 2023, reaching 8.2% of its yearly target.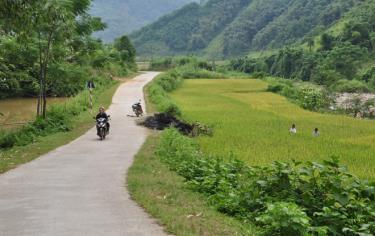 In 2023, Tran Yen plans to have additional four communes completing the criteria of the new-style rural area building programme and two others finishing those for model new-style rural areas, thus fulfilling its target of having 50% of the total communes becoming advanced new-style rural areas.