Yen Binh district works to improve value of local agricultural products
Tuesday, November 1, 2022
YBO - By the end of 2021, Yen Binh district of Yen Bai province had 18 provincial-level products under the One Commune, One Product (OCOP) programme.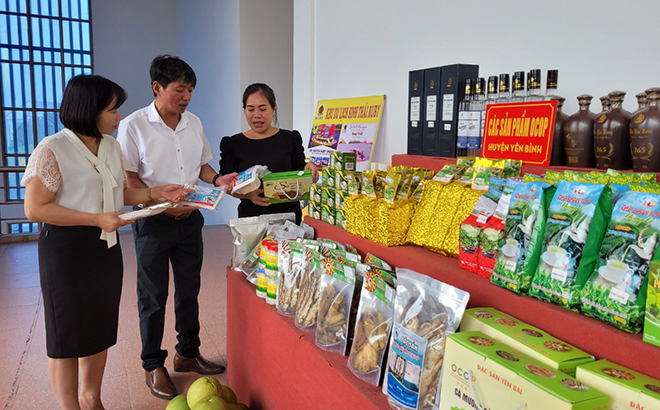 Leaders of the district's division of agriculture and rural development examine OCOP products.
This year, the district has continued placing OCOP goods development part of its key agricultural programme in a bid to boost concentrated and large-scale production. It aims to have 16 OCOP products rated from three stars.
To achieve the goal, guidance has been given to local cooperatives to register their eligible products with a focus on quality, intellectual property, and food safety.
As a result, in the first half of 2022, the district had five more OCOP products rated three stars – namely dried buffalo meat of Hien Vinh northwest agricultural product processing cooperative; sausages, spring rolls, and shredded fish of Hai Ha clean aquatic product processing company.
In addition, Yen Binh has worked with Viettel Post Yen Bai to put these products on its e-commerce trading floor voso.vn, and set up a website to introduce them. Production units and people involved have been trained to participate in the digital environment regarding their trade, networking and payment activities.
Trieu Thi Kien, from Ba Ha commune's Ho Sen village, has an orchard of 300 pomelo trees. She faced difficulties selling her fruits due to COVID-19 and was guided to put them for sale on e-commerce platforms using her smart phone.
Via voso.vn and facebook, Dai Minh cooperative have so far brought 230 tonnes of VietGAP pomelo into supermarkets in Hanoi and Thai Binh and Yen Bai provinces.
Yen Binh considers the development of OCOP products key to its rural economic growth toward switching from agricultural production to agricultural economy.
The district's division of agriculture and rural development has launched communications activities and farming restructuring serving higher value and sustainability, hence the formation of some OCOP value chains.
Other news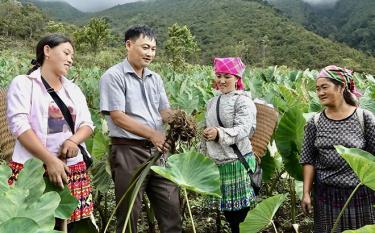 Tram Tau district has rolled out favourable policies to help local strong products meet criteria of the One Commune One Products (OCOP) programme. Many plants have become commodities of high economic value.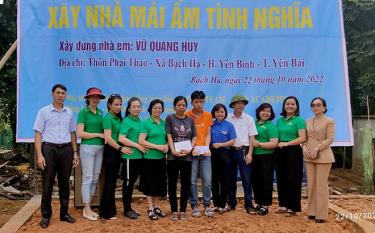 YBO – Along with great contributions to socio-economic development, businesses and entrepreneurs in Yen Bai province have actively provided support for the locality's social welfare work.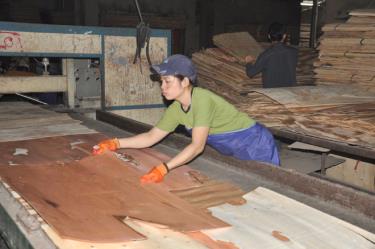 Yen Bai province granted registration certificates to 27 new enterprises in the first two months of 2023, reaching 8.2% of its yearly target.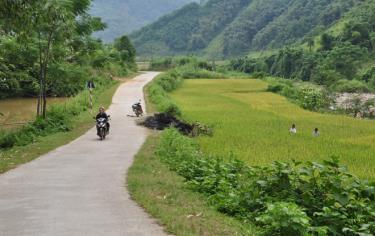 In 2023, Tran Yen plans to have additional four communes completing the criteria of the new-style rural area building programme and two others finishing those for model new-style rural areas, thus fulfilling its target of having 50% of the total communes becoming advanced new-style rural areas.