Yen Bai has four typical rural industrial products
Wednesday, September 28, 2022
YBO - Yen Bai has four products named among 141 outstanding rural industrial products of 2022 in the northern region which were recognised recently.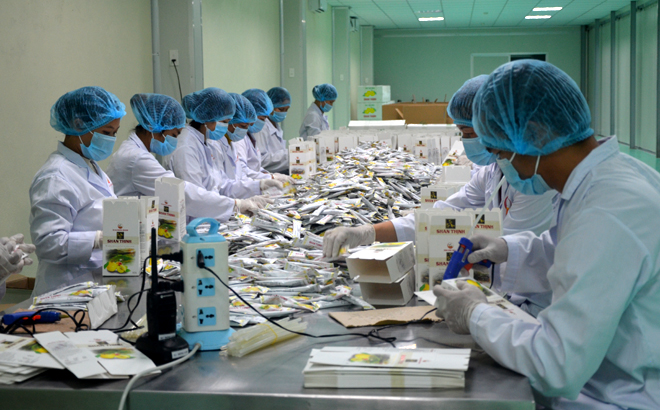 Production of Shan Thinh Docynia indica tea of The Gia Food and Oriental Medicine Production JSC. Photo Quang Tuan
According to Decision No. 76/QD-CTDP dated September 20, 2022 of the provincial Department of Industry and Trade, the four products are cinnamon essential oil for use on car - 100ml type, vegetable essential oil - 15ml and 100ml types of Dai Phu An pharmaceutical joint stock company, non-burnt coloured tile of Nasaki Vietnam Co., Ltd; and Shan Thinh Docynia indica tea of The Gia Food and Oriental Medicine Production JSC.
Recently, at the opening ceremony of an exhibition of typical rural industrial products in the northern region in 2022, the organising board honoured 105 out of 141 products that had won the Regional Typical Rural Industrial Product Awards in 2022.
In the first nine months of 2022, Yen Bai's index of industrial production increased by 10.25% over the same period last year.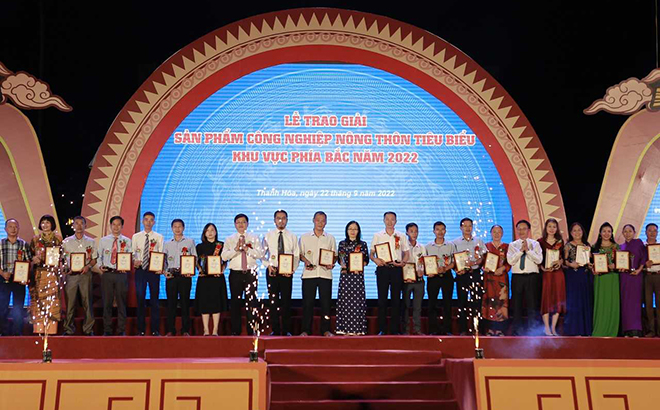 Other news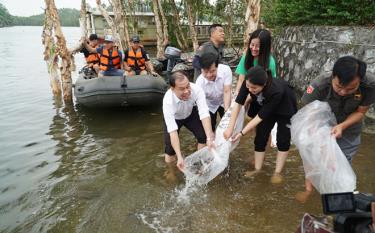 Yen Binh district has released over 10,000 fish to enrich fishery resources in Thac Ba Lake, an activity funded by the Yen Bai VPF Minerals JSC, the Quang Tri Minerals Company, and the Thac Ba Lake Trading and Tourism JSC.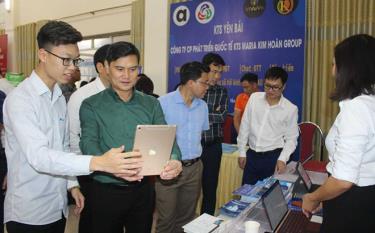 The Department of Information and Communications of Yen Bai province has hosted a workshop on measures to promote digital transformation in enterprises in the locality in 2022.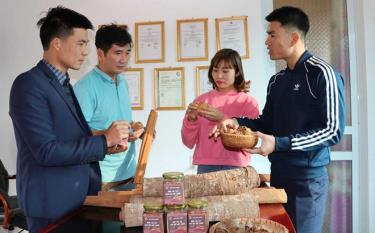 The People's Committee of Yen Bai province has just issued Decision No. 2184/QD-UBND on approving the evaluation results and granting of certificates to 12 products participating in the One Commune One Product (OCOP) Programme in Yen Bai province, the second time this year.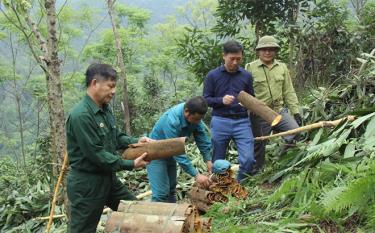 Tran Yen district in the northern mountainous province of Yen Bai has defined organic production as an inevitable solution towards a clean agriculture. The locality has stepped up organic production methods for key plants, especially cinnamon, to meet the demand of the most demanding markets.