Yen Bai sees upbeat signals in retail
Monday, September 26, 2022
YBO - Yen Bai is seeing its economy recovering and growing, people's incomes increasing, and the market of gasoline prices and input materials gradually stabilising. The context is favourable for retail and service activities to prosper again.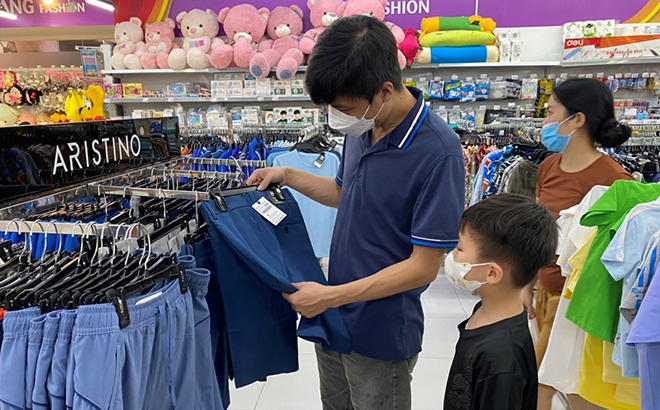 Customers shop at Vincom Plaza Yen Bai.
Surveys at local stores and retail outlets showed that the number of customers and sales have so far increased quite high compared to last year.
Nguyen Thi Sam, owner of a grocery store on Yen Ninh street, Yen Bai city, said although the revenue has yet to meet expectations, the number of people shopping at her store has increased by about 10% compared to the same period in 2021.
In the past two months, the number of shoppers has grown significantly, she said, adding that currently, stable prices of gasoline and basic input materials offer a favorable condition for her store to promote sales.
In order to attract consumers and stimulate shopping demand, local supermarkets have regularly organised promotion campaigns and responded to demand stimulation programmes targeting made-in-Vietnam goods. According to their representatives, the number of people visiting and shopping at their facilities grew by 20-30% compared to the same period last year.
According to the Department of Industry and Trade, Yen Bai's total revenue from retail sales of goods and from services exceeded 15.47 trillion VND (652.45 million USD) in the first eight months, meeting 65.85% of the yearly plan, and up 10.74% year-on-year.
Of the sum, the value of retail sales contributed over 13.43 trillion VND, an annual rise of 10.55%. The figures for service revenue were 964.6 billion VND, and 17.86%, respectively.
Other news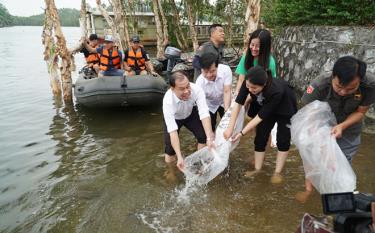 Yen Binh district has released over 10,000 fish to enrich fishery resources in Thac Ba Lake, an activity funded by the Yen Bai VPF Minerals JSC, the Quang Tri Minerals Company, and the Thac Ba Lake Trading and Tourism JSC.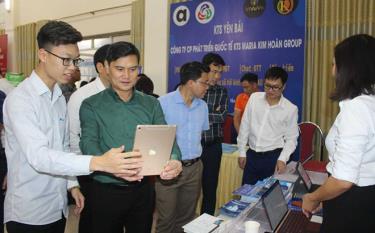 The Department of Information and Communications of Yen Bai province has hosted a workshop on measures to promote digital transformation in enterprises in the locality in 2022.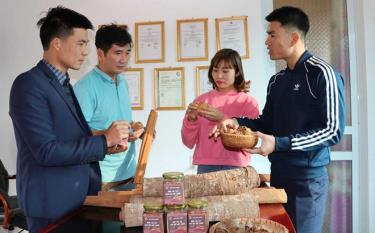 The People's Committee of Yen Bai province has just issued Decision No. 2184/QD-UBND on approving the evaluation results and granting of certificates to 12 products participating in the One Commune One Product (OCOP) Programme in Yen Bai province, the second time this year.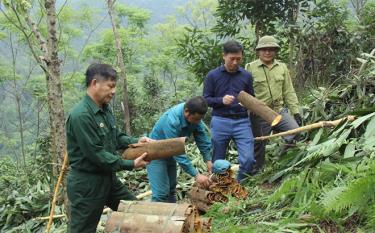 Tran Yen district in the northern mountainous province of Yen Bai has defined organic production as an inevitable solution towards a clean agriculture. The locality has stepped up organic production methods for key plants, especially cinnamon, to meet the demand of the most demanding markets.