Yen Bai strives to increase incomes for local farmers in winter crop
Thursday, October 22, 2020
YBO - Over the recent years, localities in Yen Bai province have always focused on developing winter crops on rice farming areas and considered this the main production crop of the year, creating more jobs and increasing income for local farmers.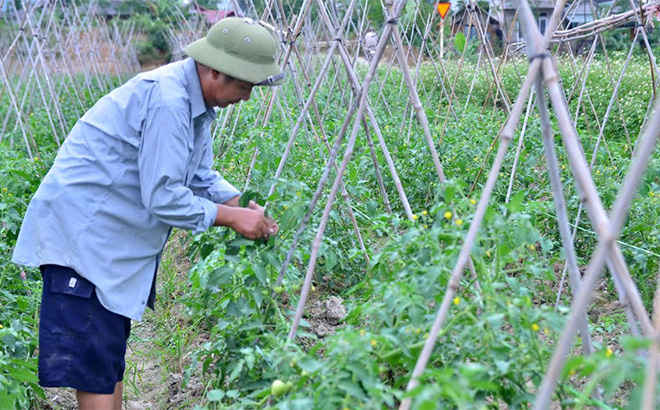 Tomato is the winter crop with high economic efficiency.
In the 2019 winter crop, as many as 10,071 ha of crops were cultivated across the province, yielding over 66,000 tonnes of products, up 1,271 tonnes compared to a year earlier.
The crops included 5,259 hectares of maize, over 996 ha of sweet potato and 3,544 ha of vegetable and beans, with respective outputs of over 17,109 tonnes, 5,818 tonnes and 43,079 tonnes.
The winter crop production helped the locality earn over 285 billion VND, or an average of 28 million VND per ha. Many localities have well implemented the movement of winter crop production, especially growing maize on rice farming areas, such as Nghia Lo town, Van Chan and Van Yen districts, and Yen Bai city.
"Finishing the rice harvesting crop every year, my family mobilises manpower to cultivate maize in winter to keep up with the time," said Mr. Ha Van Muon in Nong village, Phu Nham commune in Nghia Lo town.
"In this year's winter, I grew 5,000 sq.m of maize and vegetables."
He adding that his family choose to plant maize because it is easy to grow, takes a little care, and is easy to preserve after harvesting.
The maize leaves are used as feed for buffaloes and cows, while seeds are for livestock and poultry husbandry, or sold to traders, he said.
This year, Mr. Dinh Van Que in Kha Thuong village, Thanh Luong commune, Nghia Lo town grew 1,000 sq.m. of watermelon and 500 sq.m. of sticky maize.
He said that the 1,000 sq.m. of watermelon helps his family earn nearly 20 million VND, much higher than growing rice.
The province is planning to cultivate over 10,500 hectares in the 202 winter crop, with an expected output of over 67,430 tonnes worth over 295 billion VND, or 30 million VND per ha.
In the locality's crop structure, maize still plays a key role with an area of over 6,000 ha, including 4,000 ha of maize planted on rice cultivation areas.
In order complete the set target in this year's winter crop, local farmers have been advised to speed up the harvest of rice and prepare land to grow maize.
For vegetables and other crops, local farmers were encouraged to diversify varieties and grow plants suitable for the market demand to ensure the supply-demand balance and increase economic efficiency.
They are also asked to plant crops with high economic value, focus on creating a chain of links to increase the economic value per unit area, and attract enterprises to invest in production and to seek markets for local farm products.
Other news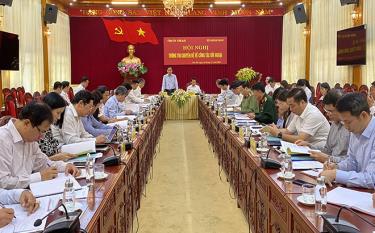 In the context of the complex and unpredictable developments in international relations, Yen Bai province has consolidated and expanded its relations with many international organisations and representative offices at home and abroad, such as the Korea Chamber of Commerce and Industry, the Singapore Manufacturing Federation and the British Business Group.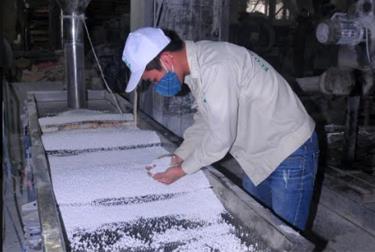 Yen Bai province earned more than 130.6 million USD from exports between January and October, equivalent to 62.2 percent of the annual target.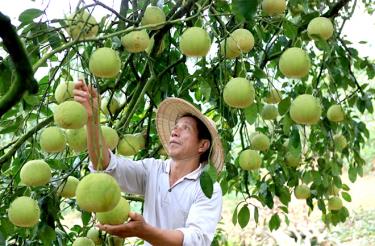 The effective implementation of an orchard development project has so far this year raised the total area under fruit trees in Yen Bai to 9,600 ha, a rise of 717 ha compared to the same period last year.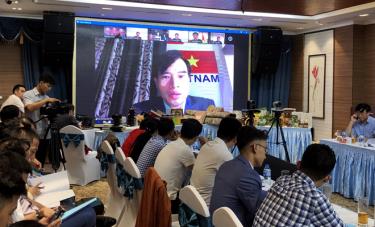 The Yen Bai Department of Industry and Trade has organised an online trade exchange conference connecting local businesses with the Vietnamese Trade offices abroad and foreign partners.