Yen Bai strives to have 2,000 hectares of VietGap, GlobalGAP, organic cinnamon by 2025
YBO - Yen Bai province sets a target of growing about 80,000 hectares of cinnamon by 2025, of which around 35,000 hectares are concentrated cultivation and 2,000 hectares follow VietGAP, GlobalGAP and organic standards.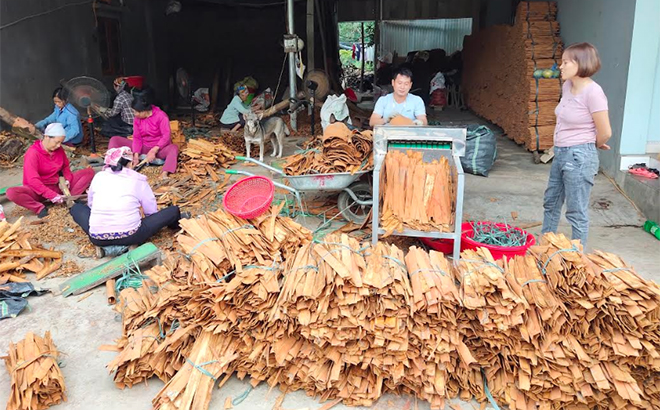 Workers of Vietnam Cinnamon Cooperative process cinnamon for export.
Currently, the province has over 81,000 hectares of cinnamon, of which over 38,000 hectares are concentrated cultivation, mainly in Van Yen and Tran Yen districts, and more than 6,700 hectares gain organic farming certificate. In 2021, the output reached about 18,061 tonnes. Locals and businesses also harvested 200,000 cu.m of cinnamon wood after exploitation, and 85,508 tonnes of leaves for processing and export.
The locality has 16 large-scale cinnamon oil distileries with a total capacity of 1,000 tonnes of oil per year, together with more than 400 small-scale household-based establishments with an average annual output of 300-800 kg each.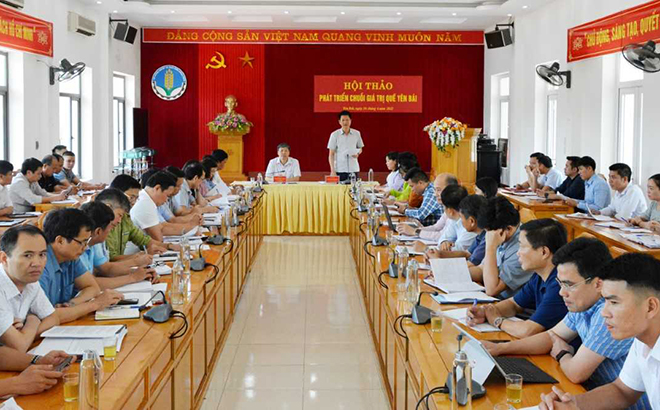 Standing Vice Chairman of the provincial People's Committee Nguyen The Phuoc speaks at the workshop.
In the 2021-2025 period, Yen Bai province has implemented a policy to support organic cinnamon farming, in which each project with a raw material area of 1,000 hectares or more is provided with 2 billion VND (86,000 USD).
At the Yen Bai cinnamon value chain development workshop organised by the provincial Department of Agriculture and Rural Development in collaboration with the Centre for Rural Economic Development (CRED), corporations, businesses and organisations focused their discussions on support policies on cinnamon development for Yen Bai; market trends; issues related to cinnamon areas and the process of growing and caring for cinnamon; origin tracing; as well as concerns about diseases on cinnamon and the risk of pesticide residues; and certification standards.
Speaking at the workshop, Standing Vice Chairman of the provincial People's Committee Nguyen The Phuoc affirmed that Yen Bai identifies cinnamon as one of its 10 key crops. In the coming time, the province will focus on supporting the development of sustainable organic cinnamon production to meet the needs of domestic and foreign markets, associated with cinnamon production following the value chain from production, exploitation, processing to consumption.
He committed that the province will always create favourable conditions for businesses and investors in supporting local people to grow, process and sell cinnamon products in an effective and way.
Other news
The Management Board of the Forest and Farm Facility Phase II (FFF II) under the Yen Bai provincial Farmers' Association has just handed over capital from the programme's green credit fund to four cooperatives and cooperative groups.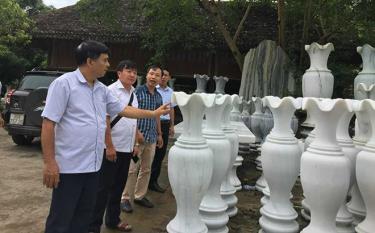 Yen Bai saw 44 cooperatives and 287 cooperative groups registering for establishment within the first six months of 2022, pushing the province's total to 610.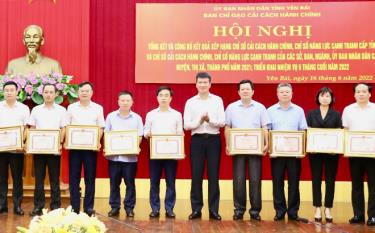 In 2021, Yen Bai province ranked 40 of the 63 provinces and cities in the Provincial Competitiveness Index (PCI) rankings. It fell seven places compared to the 2020 list and was among the localities with medium governance capacity.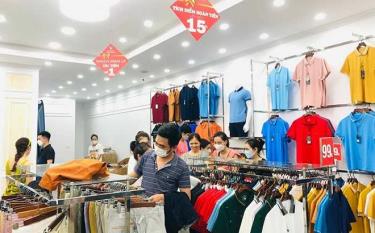 In recent years, made-in-Vietnam fashion brands have increasingly obtained the trust of consumers in Yen Bai. At local stores of Canifa, Yody, Savani, and Aristino, Vietnamese clothing products are dominating for their diverse designs, high quality and affordable prices.