Yen Bai's taxation sector contributes to PCI improvement
Thursday, September 10, 2020
Yen Bai province was ranked 36th among the country's 63 provinces and cities in the Provincial Competitiveness Index (PCI) in 2019, and placed in the group of localities with good governance, according to the rankings announced by the Vietnam Chamber of Commerce and Industry (VCCI) on May 5.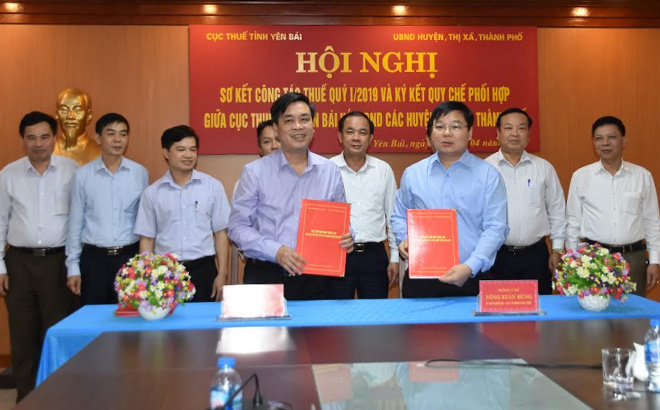 The province's taxation sector signs collaboration regulations in budget collection with localities.
The reading rose by 2.76 points from the previous year to 64.98 points. With the result, Yen Bai ranked in the leading group in the northern mountainous region.
Yen Bai province saw an increase in its score in nine out of ten component indices, eight of which was contributed by the taxation sector.
In the past time, the taxation sector joined hands with the provincial Department of Planning and Investment to grant tax codes automatically to businesses, while giving support to starts-up by setting up the "accompanying startup businesses" column on the Taxation Department's website to get them updated with administrative procedures, and organising many training course for them.
The Taxation Department also joined the "coffee with businesses" programme held monthly by the provincial People's Committee so as to understand local firms' challenges and give timely support to them.
Director of the provincial Taxation Department Nong Xuan Hung said the department recommended a number of solutions to the provincial People's Committee to improve the local investment climate, support enterprises and encourage production. Besides, it has attended and organised many business events like business dialogue and policy training courses.
By that way, the taxation department helped the province improve its PCI ranking, he added.
Other news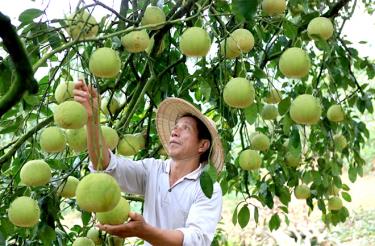 The effective implementation of an orchard development project has so far this year raised the total area under fruit trees in Yen Bai to 9,600 ha, a rise of 717 ha compared to the same period last year.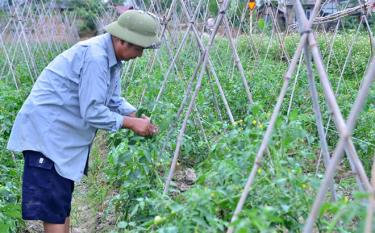 Over the recent years, localities in Yen Bai province have always focused on developing winter crops on rice farming areas and considered this the main production crop of the year, creating more jobs and increasing income for local farmers.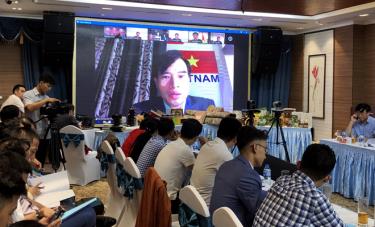 The Yen Bai Department of Industry and Trade has organised an online trade exchange conference connecting local businesses with the Vietnamese Trade offices abroad and foreign partners.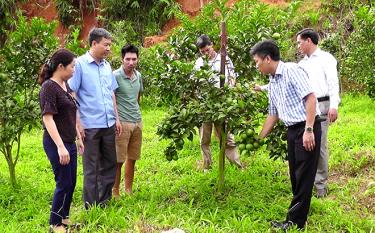 Yen Bai province boasts a vast area of fruit orchards totaling more than 9,000 hectares as of August 2020, up 2,500 hectares as compared to 2015.