Yen Bai conference links suppliers with exporters, trade promotion bodies
Saturday, October 30, 2021
YBO - The Yen Bai provincial Department of Industry and Trade, in coordination with the Export Promotion Centre of the Vietnam Trade Promotion Agency, has held a conference linking suppliers with exporters and trade promotion organisations.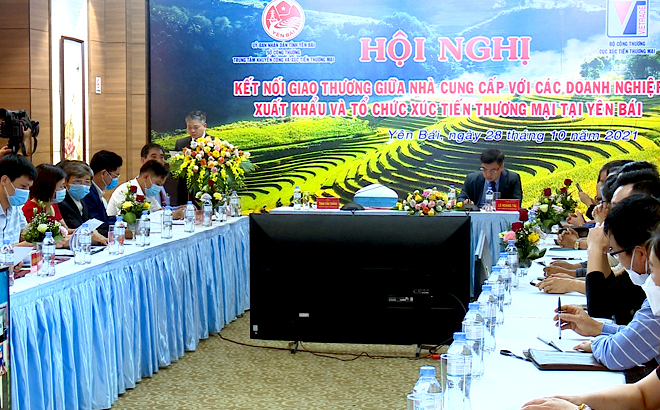 Yen Bai participants in the conference on October 28.
The event, held both in person and via videoconference, was attended by Vietnam's trade offices and trade promotion organisations in such countries as Russia, Sweden, Pakistan, and China, along with the trade promotion centres of Gia Lai, Phu Tho, Ha Tinh, and Long An provinces, and Da Nang city.
Participants provided updates about the market situation and demand, as well as criteria for exporting tea, cassava, white stone, and wood products.
Some businesses of Yen Bai were connected with those in Vietnam and other countries like Russia, China, and Pakistan to introduce their products, seek partners, expand markets, and build appropriate production and business plans.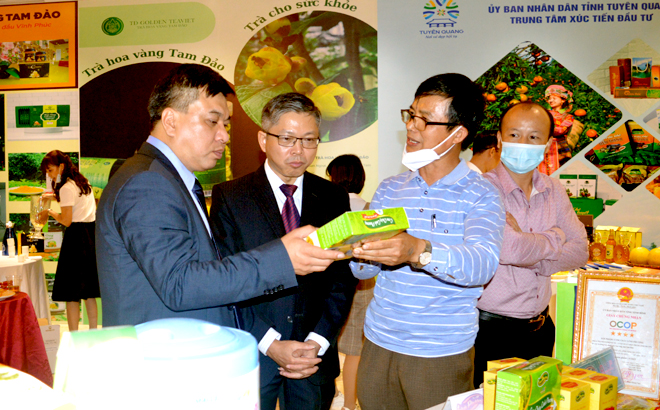 Officials of the Yen Bai provincial Department of Industry and Trade and the Export Promotion Centre under the Vietnam Trade Promotion Agency visit booths introducing products of local enterprises and cooperatives.
The conference was an occasion for domestic enterprises to make self-evaluation of their capacity so as to carry out production restructuring and boost partnership, thus gradually reducing the export of raw materials and increase the manufacturing of processed items to gain higher value and save natural resources.
This was also a good chance for Yen Bai province and local businesses and cooperatives to grasp market information and export requirements while introducing local potential and strengths to potential domestic and international partners.
Other news
Though the COVID-19 situation remains complicated and unpredictable, production and business establishments in Yen Bai province, especially the distributors of goods serving the Lunar New Year (Tet) festival, have devised detailed plans to stockpile essential goods, according to the provincial Department of Industry and Trade.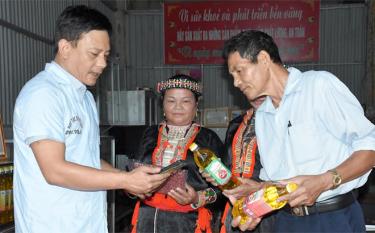 Luc Yen district has 12 products that earn three-star rating in Yen Bai province's 'One Commune, One Product' programme.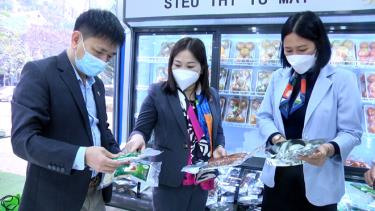 The centre for youth activities of Yen Bai province has freshly opened a shop to introduce products made by local young people.
A series of measures are implemented in Yen Bai province to increase purchasing power and stimulate market demand amid negative impacts of the COVID-19 pandemic.